Blocking users will prevent certain accounts from contacting you or seeing your activity. There are a few things to note about how blocking works on Untappd:
That user will not see your activity, while logged in via the app or website. Activity includes check-ins, toasts, etc.
Your account will still be searchable by anyone, including the person blocked. If you want to remove yourself from public search please view our Privacy on Untappd article.
If you are friends with the user at the time of the block, you will be unfriended from them.
If you accept a friend request from a user you have blocked, you unblock them.
---
Blocking Users
To block a user:
Navigate to the profile of the user you want to block
Tap on the options ( ... ) icon
Tap on the "Block User" option
Tap "OK"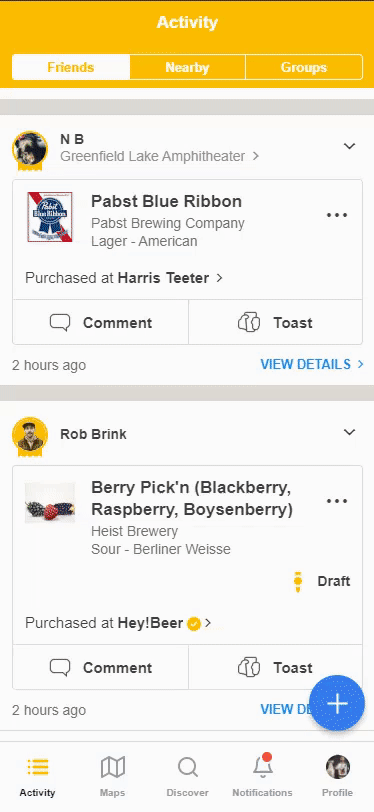 ---
Unblocking Users
If you want to unblock a user you can do so by navigating to your blocked users list and removing the block. Keep in mind if you were previously friends you will need to send a new friend request. To unblock a user:
From your Profile Page tap on the Settings icon
Tap on Account
Tap on Privacy
Tap on Blocked Users
Tap on the ( X ) icon next to the user you want to unblock
Tap "OK"