Events are a very powerful tool to utilize in Untappd!
Navigate to the EVENTS tab in the middle of your left-hand toolbar and click + Add a new Event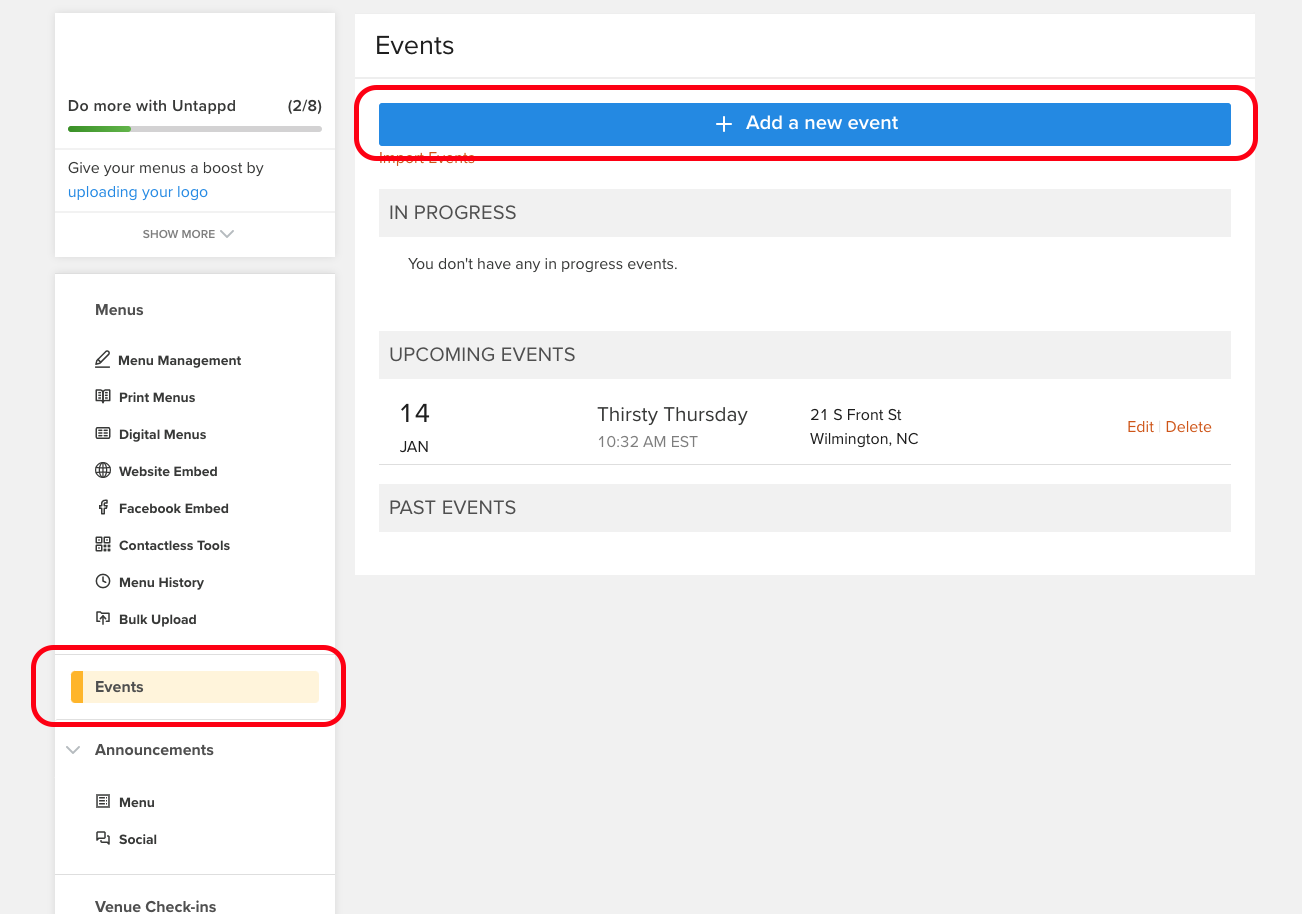 Create Your Event!
Once you have the event builder open, fill out all the relevant fields. Include the event name, set the location (it will automatically set to your venue, but you can change to another location if you need to), add any relevant links, and give an event description. Be sure to add both the event's starting and ending dates and times (end time is not a required field, but recommended).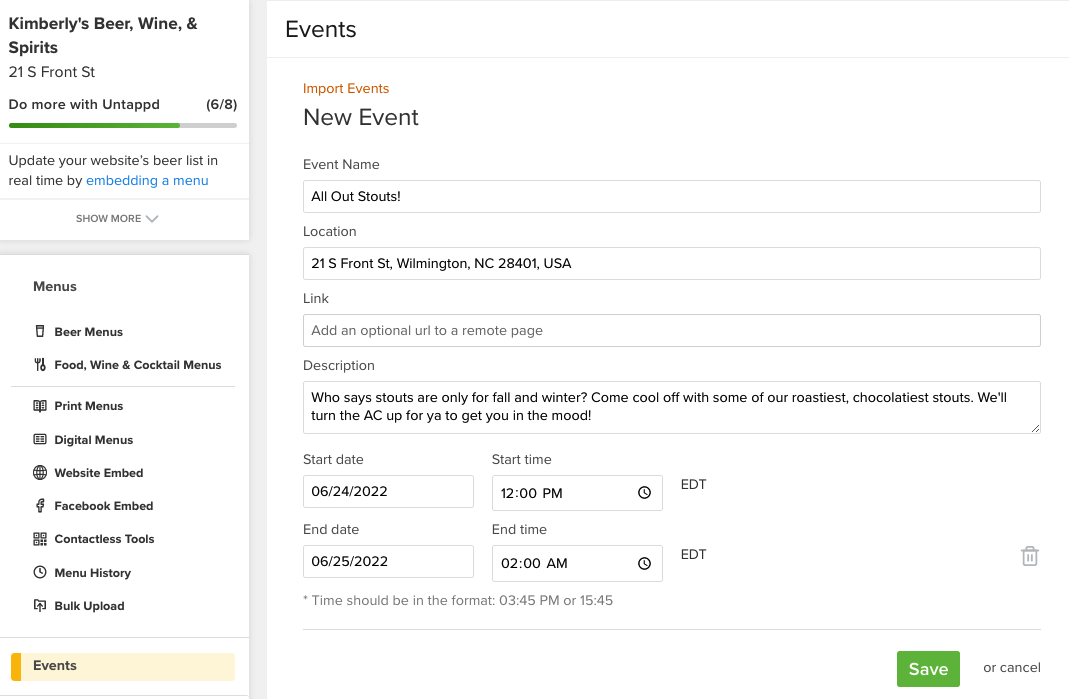 Where will my customers see my events?
Adding an event will trigger a push notification to all your subscribers!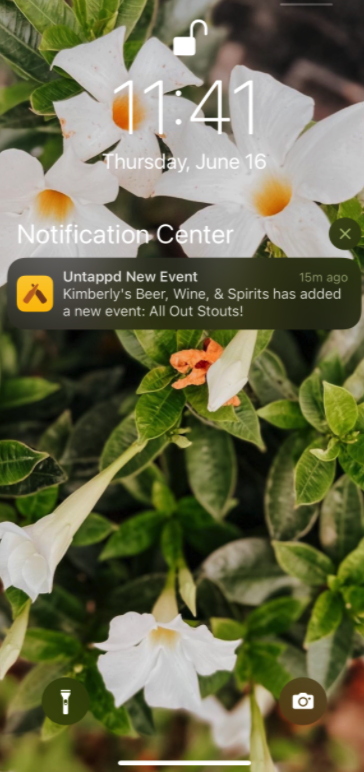 Your event will also be visible to anyone visiting your venue page, and appear in the nearby events section of the app.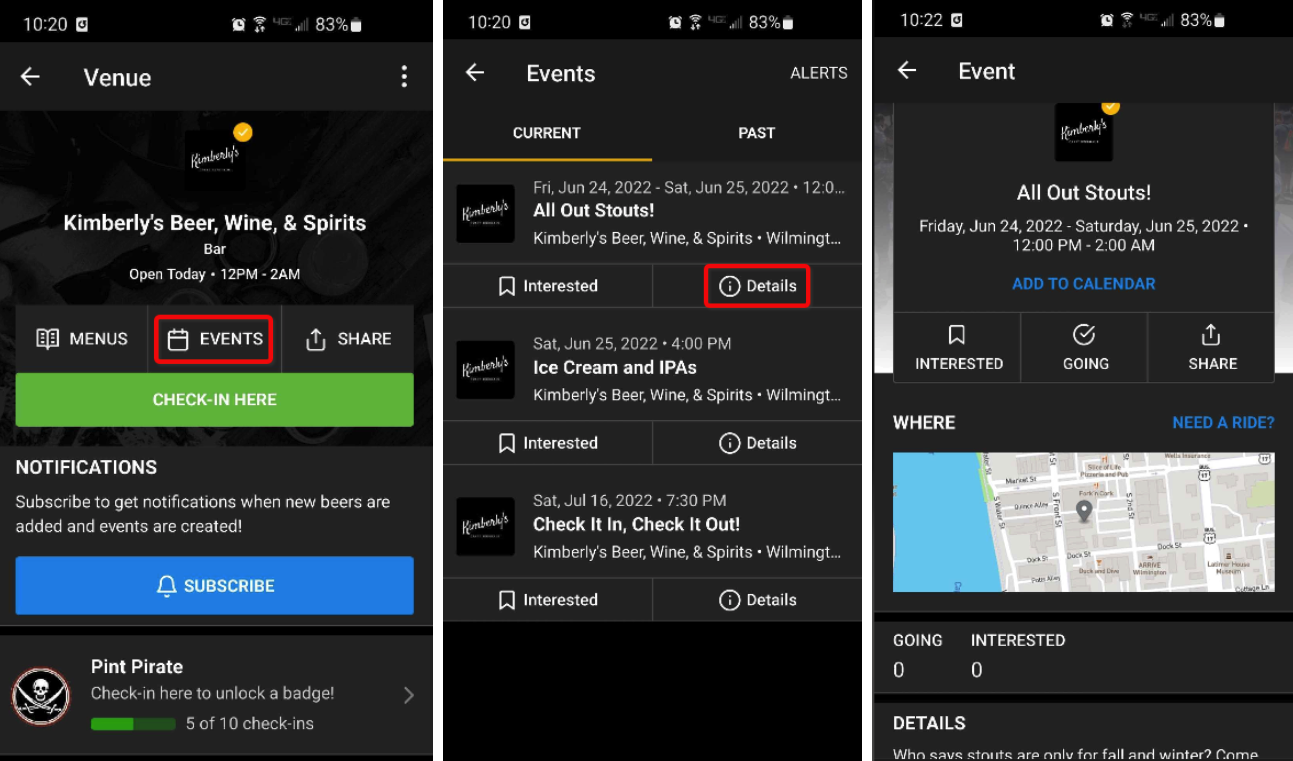 It will also appear in the Upcoming Events section in the app. Anyone looking for something beer-related to do can check out events in their area up to a 75-mile radius!