Under your Settings (bottom of left-hand toolbar), you have the option to edit Business Information: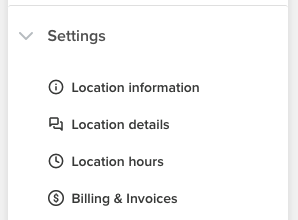 Location Information:
If you notice that your business information is incorrect or out of date, please reach out to Customer Support. The page is locked for security reasons and we update the information internally. If you need to make changes, email us at business@untappd.com and please include your venue's name and address as well as all the information you need to be updated.
Location Details:

You can upload your logo on the Location Details page. Once you've done this, your logo will display on Untappd and on top of your print, web, and Facebook menus!
You do have the ability to change other aspects of your business information. Scroll down on to edit other important information, like your phone number, website, category, and other business-specific info. Make sure you hit SAVE!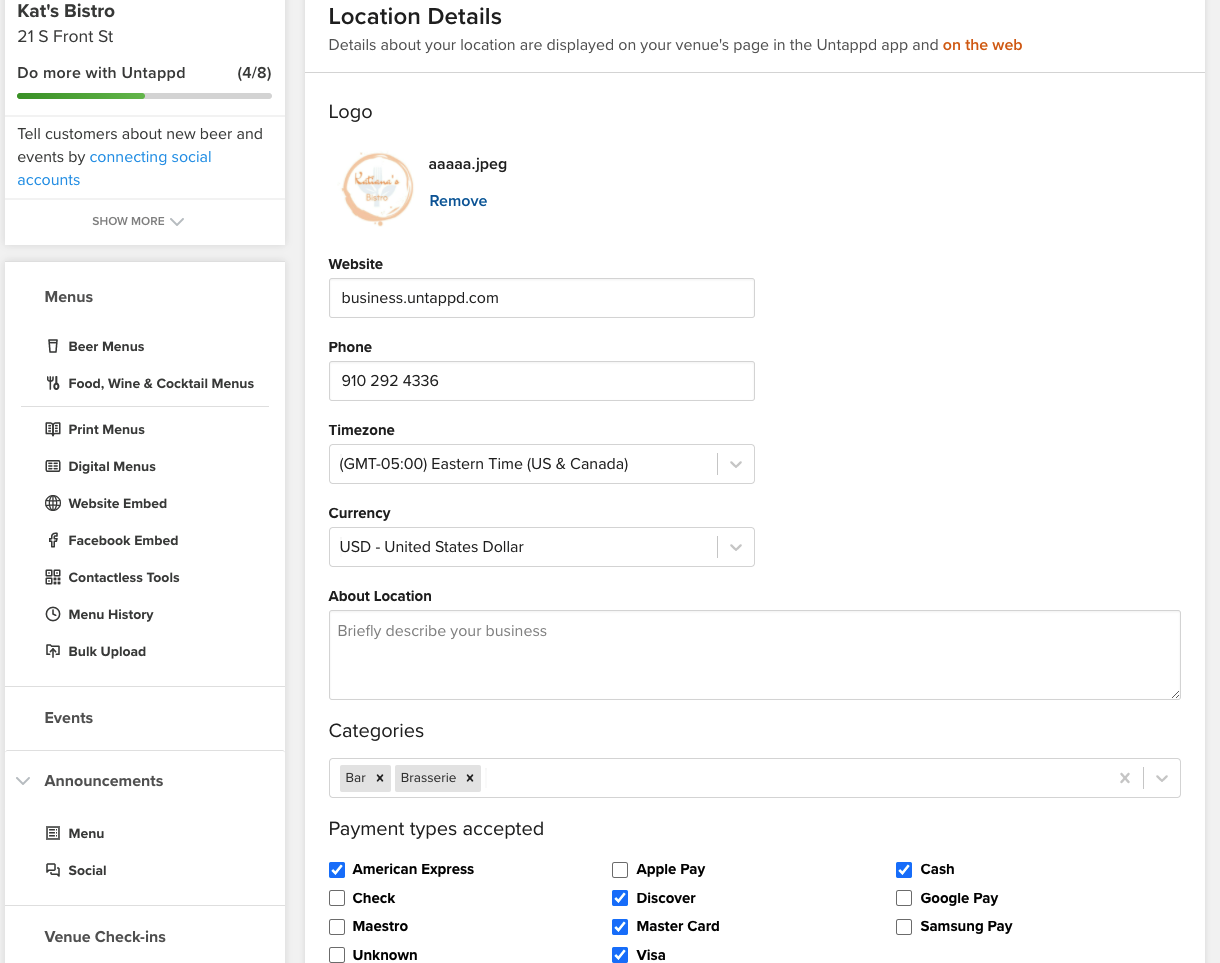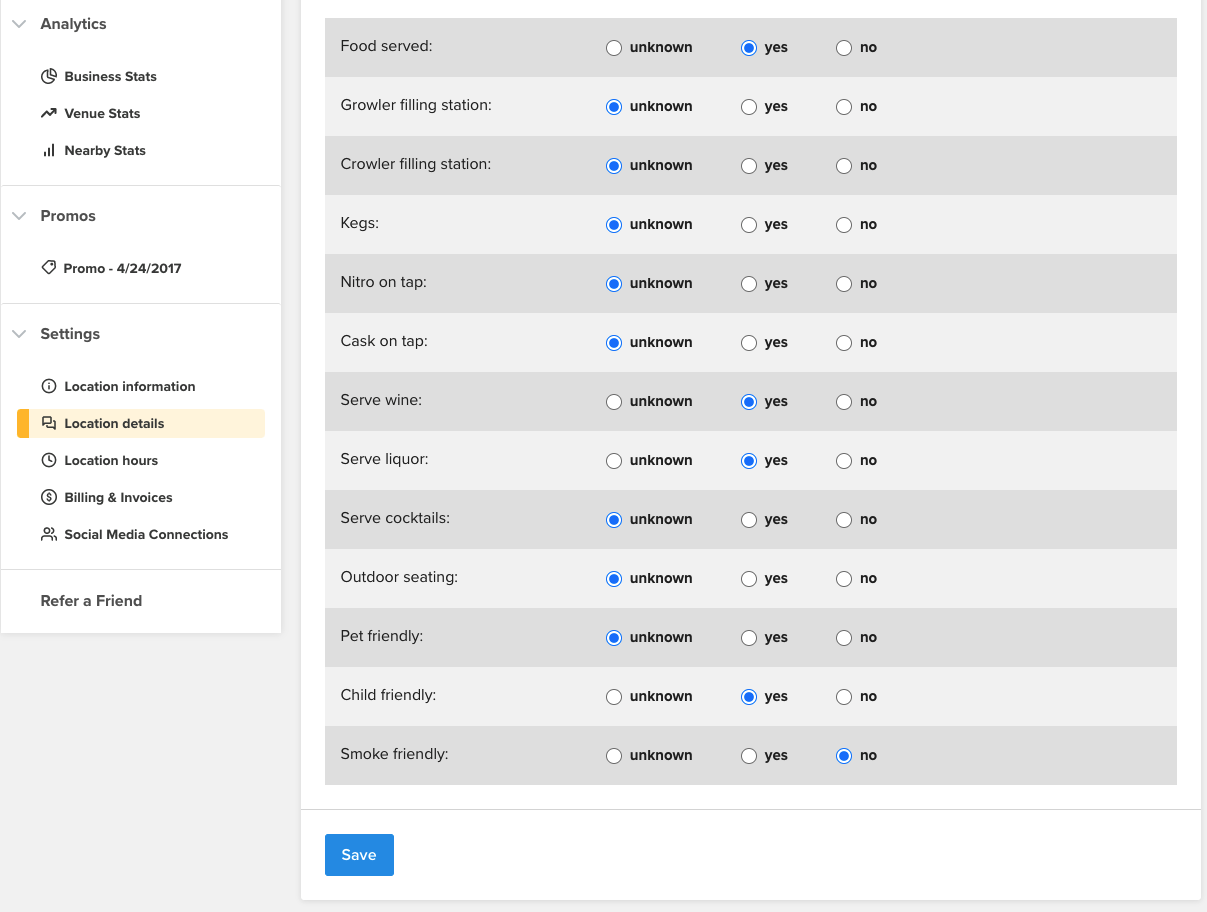 Hours of Operation:
Click Location Hours to edit your normal hours of operation. These will display on your Untappd Venue Page, so make sure they are up to date!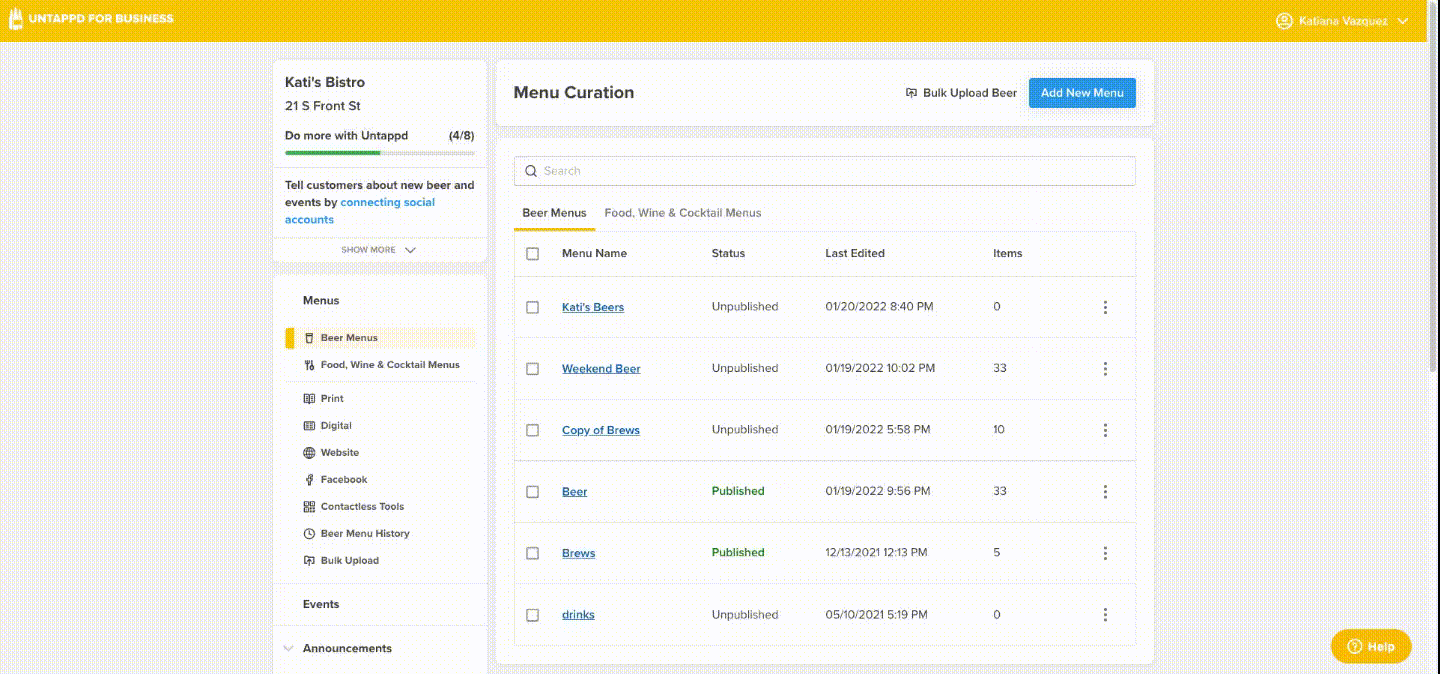 Billing & Invoices:
To learn how to update billing information or download invoices, please visit this article HERE
For any other billing questions, please contact your Account Manager at engage@untappd.com