Location Information:
Because we personally verify each of our venues, our support team will take care of location-specific updates (address, phone, and owner contact information). The page is locked for edits as we have to update multiple mapping services. If you need to make changes, message us using the Help Bubble in the bottom right and we'll take care of the rest. You can also email us at business@untappd.com.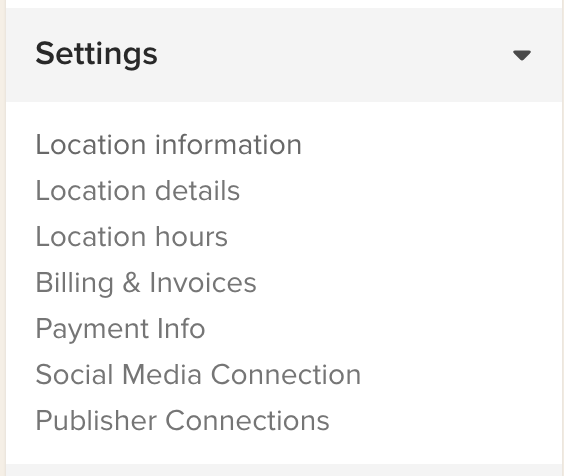 Location Details:
Upload your logo at the top of the page! Once you've done this, your logo will display on your Untappd page and on top of your print, web and Facebook menus!

You do have the freedom to change other aspects of your business. Click on "Location Details" to add important details about your store, like directions, food and wine offerings and more.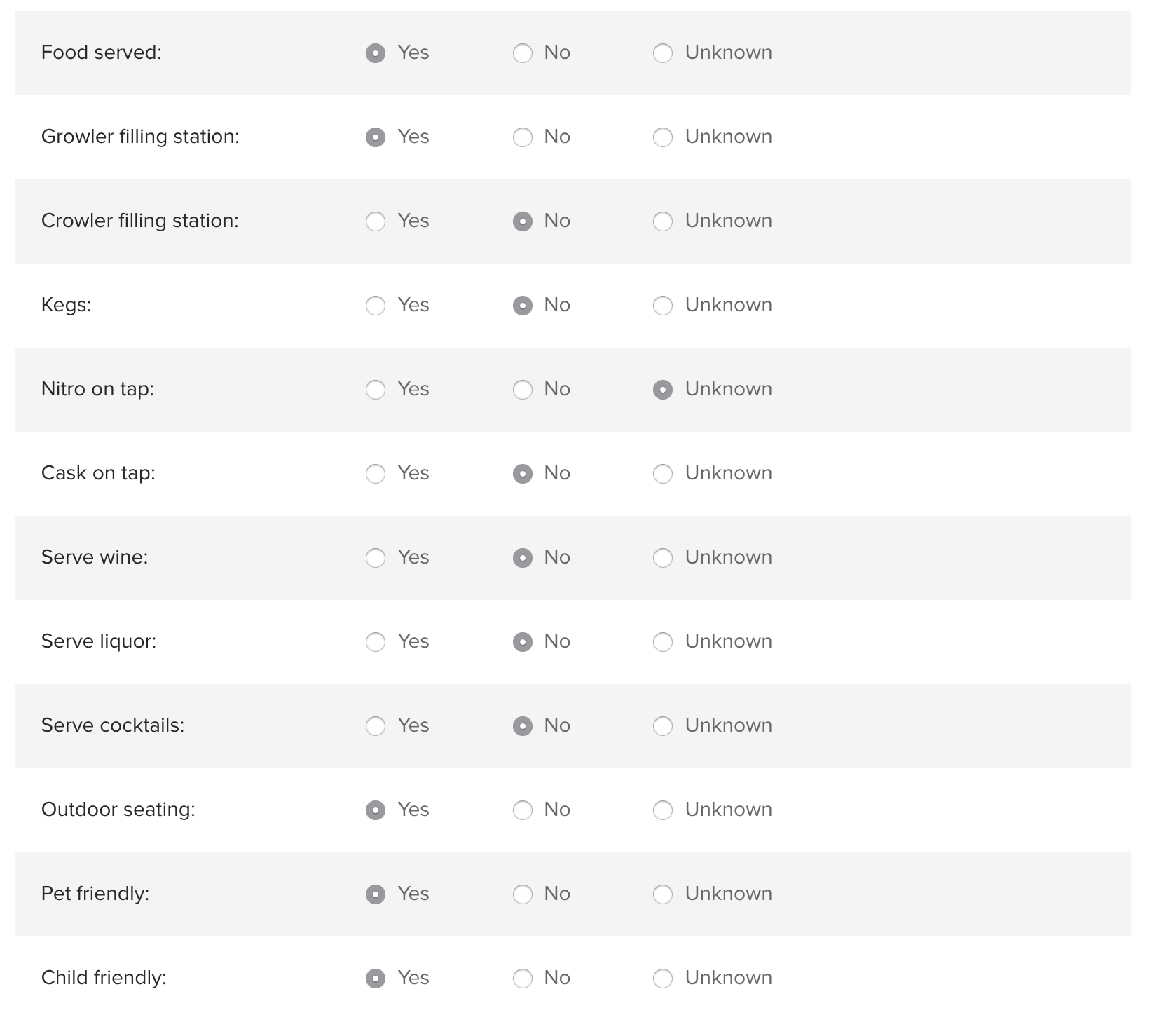 Hours of Operation:
Click "Location Hours" to edit your normal hours of operation. These will display on your Untappd Venue Page, so make sure they are up to date!