Learn about your users and get a breakdown of check-in information, menu views, demographics and popular beers in your area.

Venue Stats vs. Nearby Stats
Your analytics are conveniently split into separate sections. "Venue Stats" relate only to your individual Untappd for Business Venue(s), whereas "Nearby Stats" collects data from other venues within a set radius that you can adjust.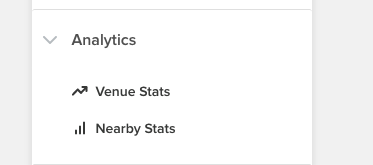 The Data
We want to drive new Untappd users to view your beer menus, visit your venue, check-in beers and subscribe to your updates. Your analytics dashboard is how you'll measure your impact, and strategize your marketing. Below are some examples of the data you'll see.
Venue Stats:

Check-ins, Unique Users and Menu Views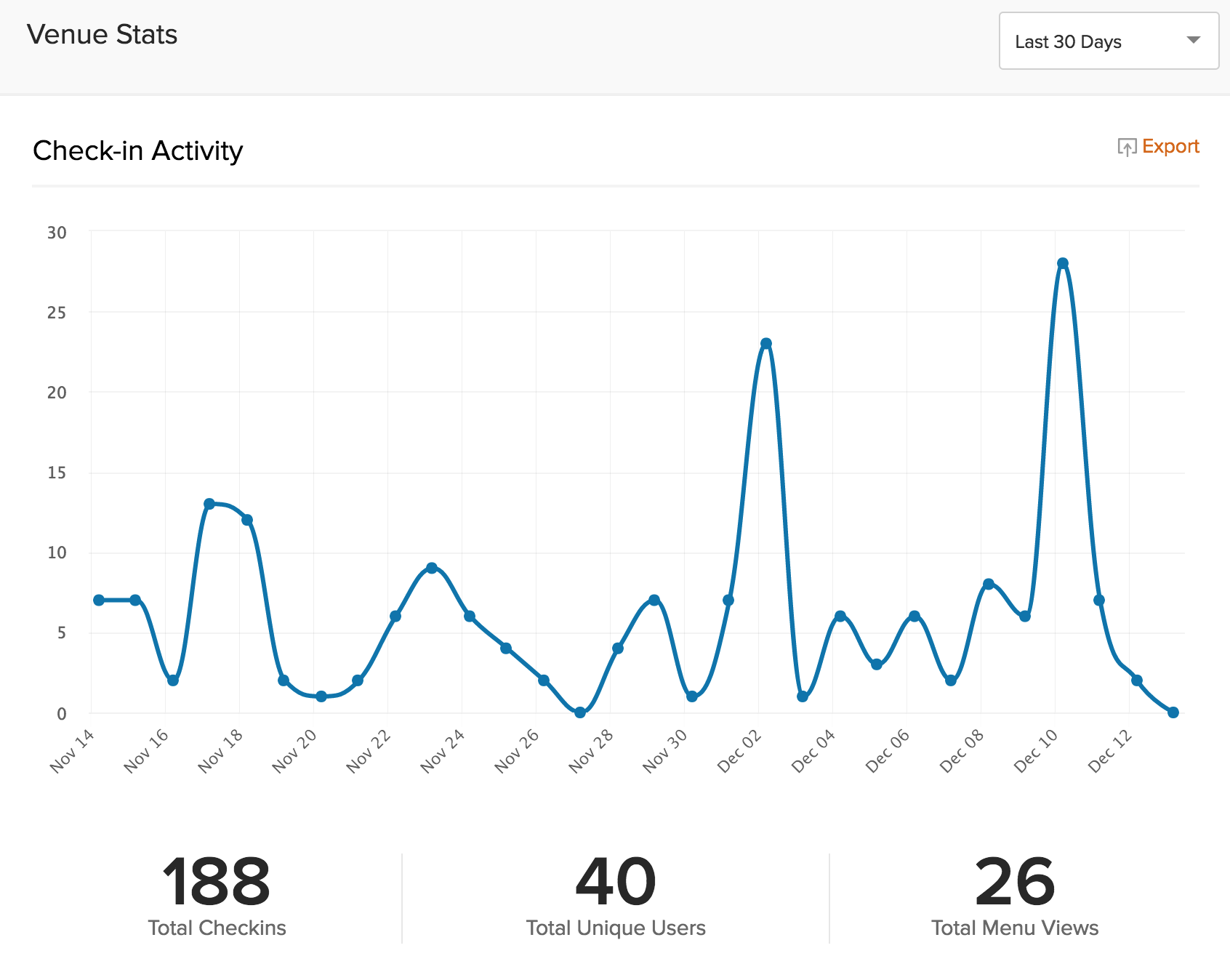 Which menu platform is generating the most views?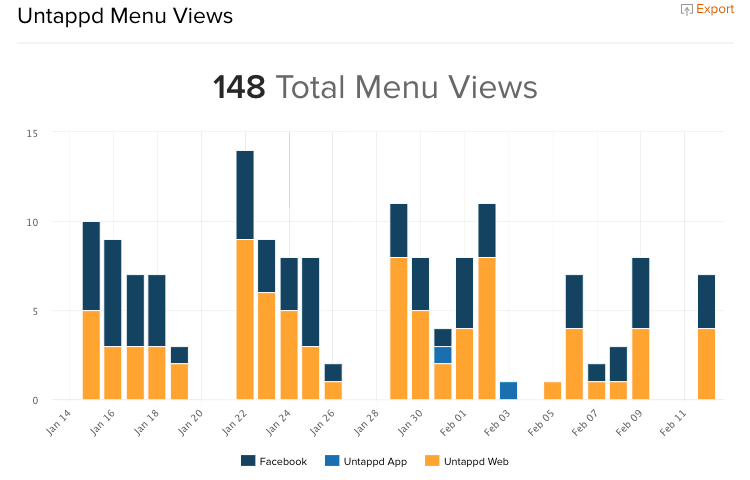 What are the busiest days for check-ins at your venue?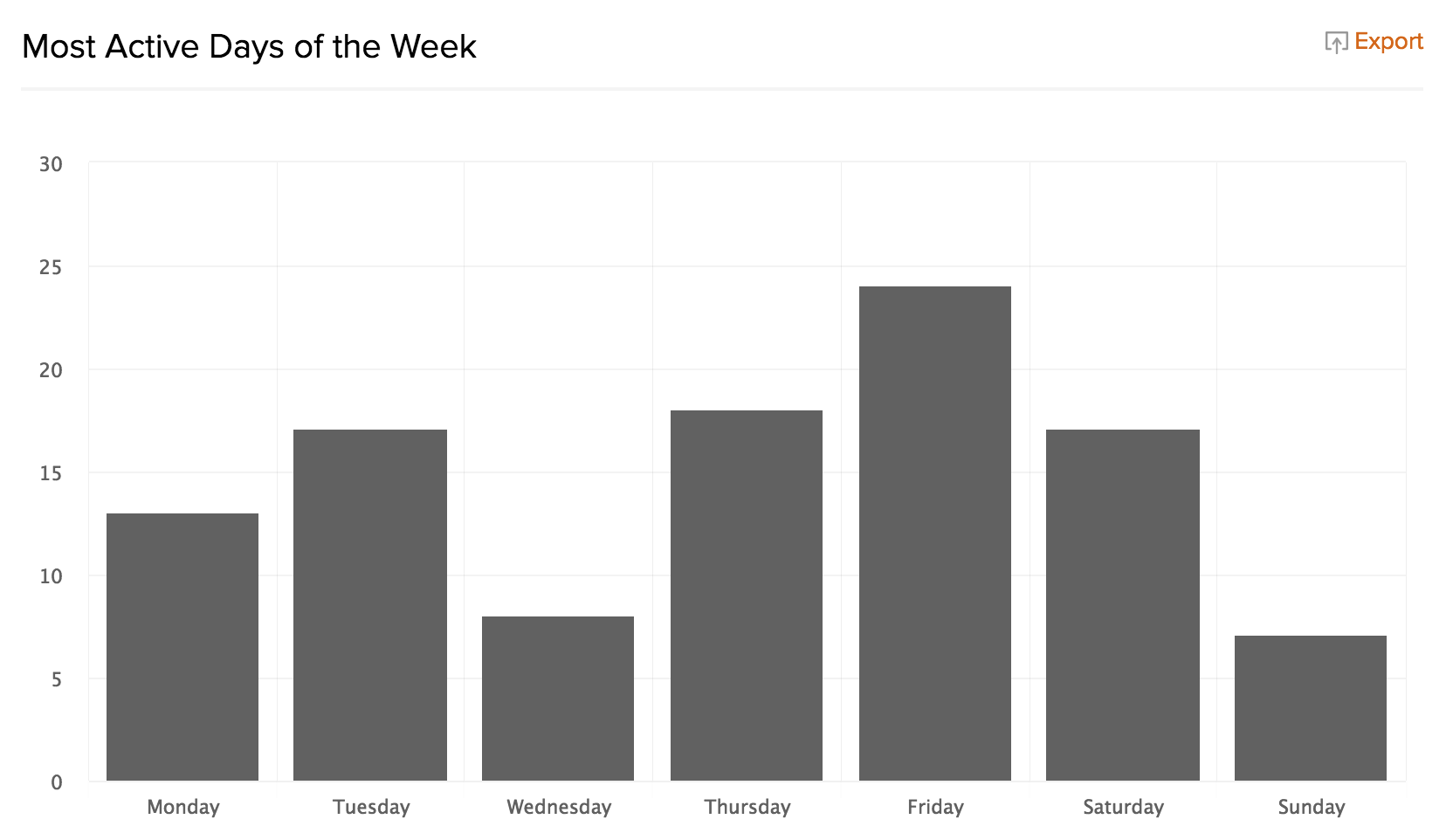 What is the demographic of customers checking-in at your venue?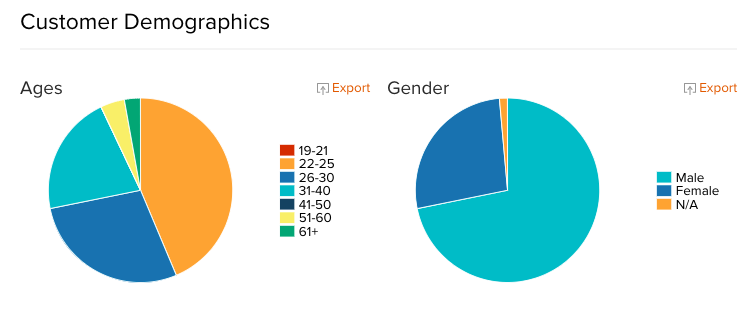 What beers do your customers check-in? What's most popular based on ratings?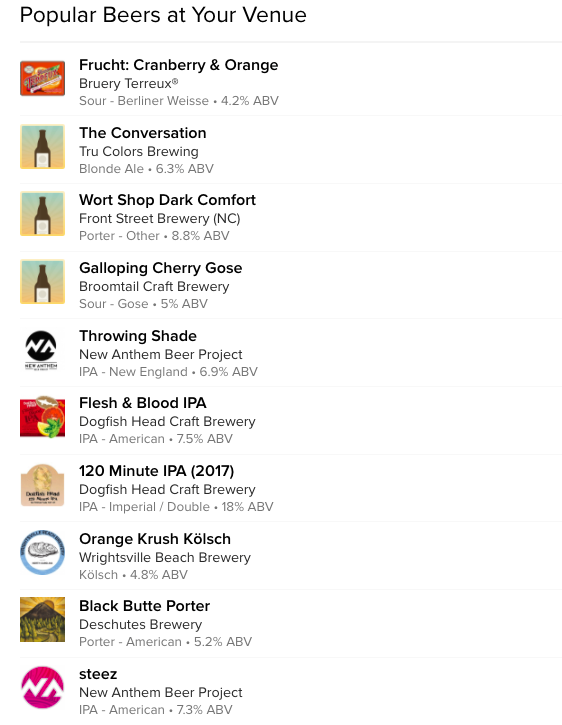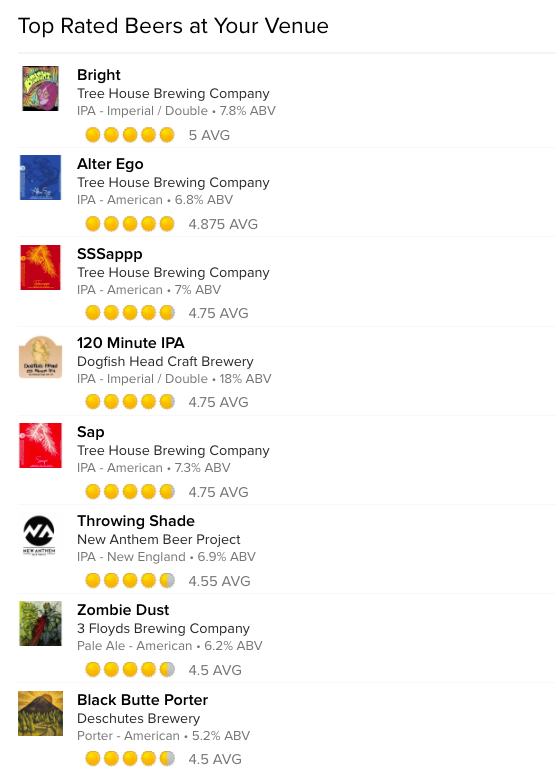 Nearby Stats
In this section, you'll be able to see some great data coming from other venues. This will only display beers that you do not currently have on your menus!

Popular Nearby Beers: Beers with the most check-ins near your location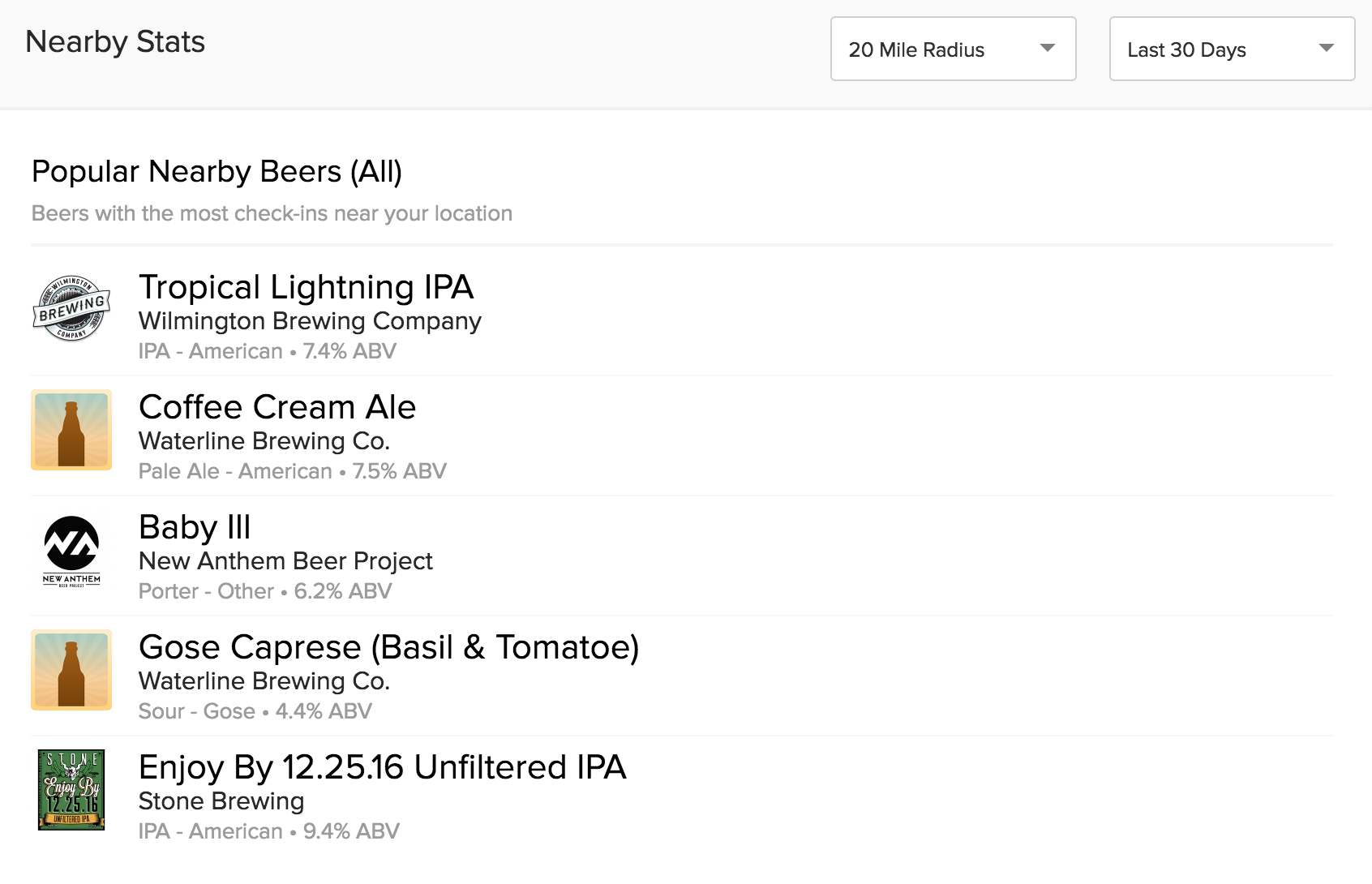 Popular at Nearby Retail: Beers with the most check-ins at retail locations near your location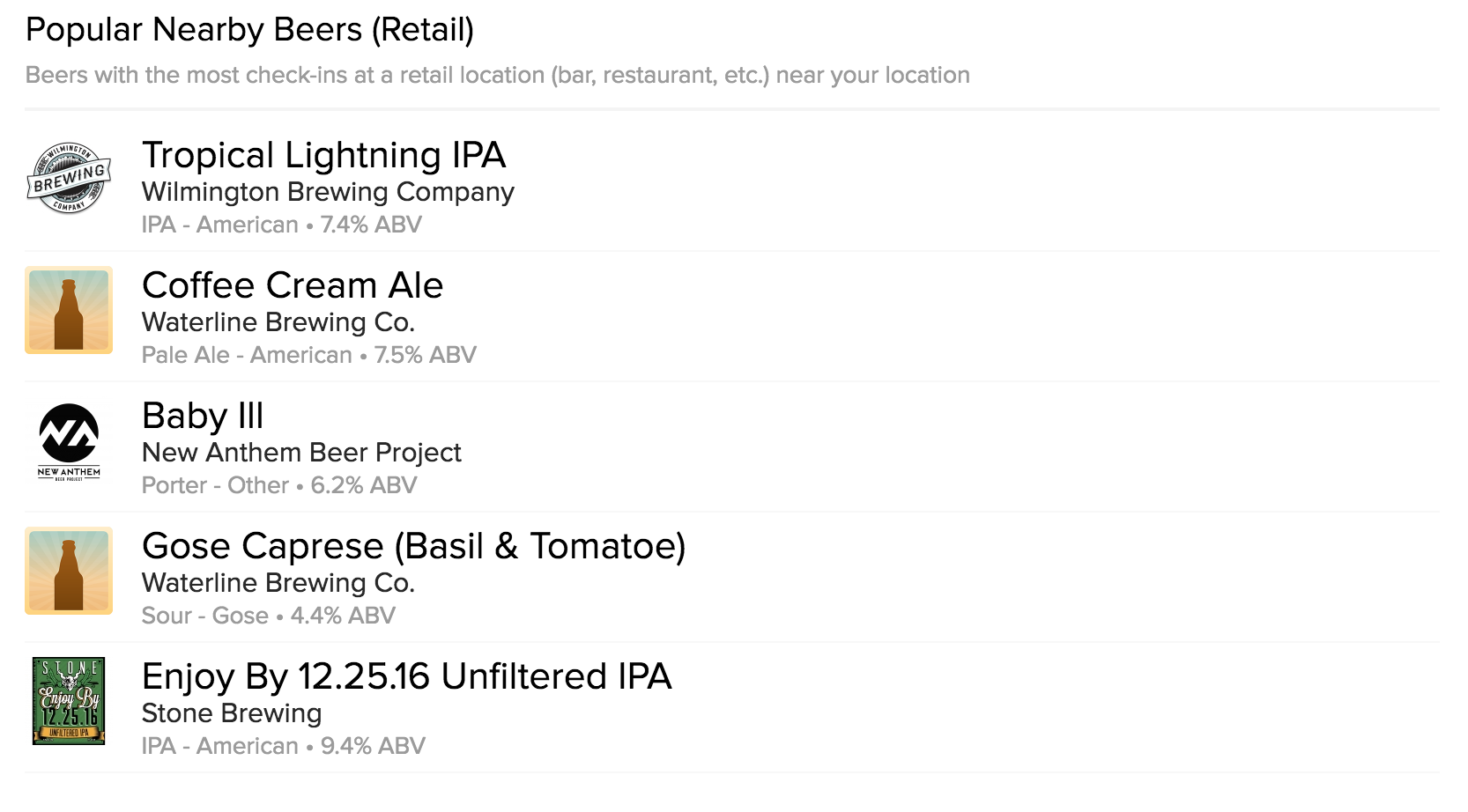 Popular Nearby Subscribed Beers: Beers with the most alert subscriptions near your location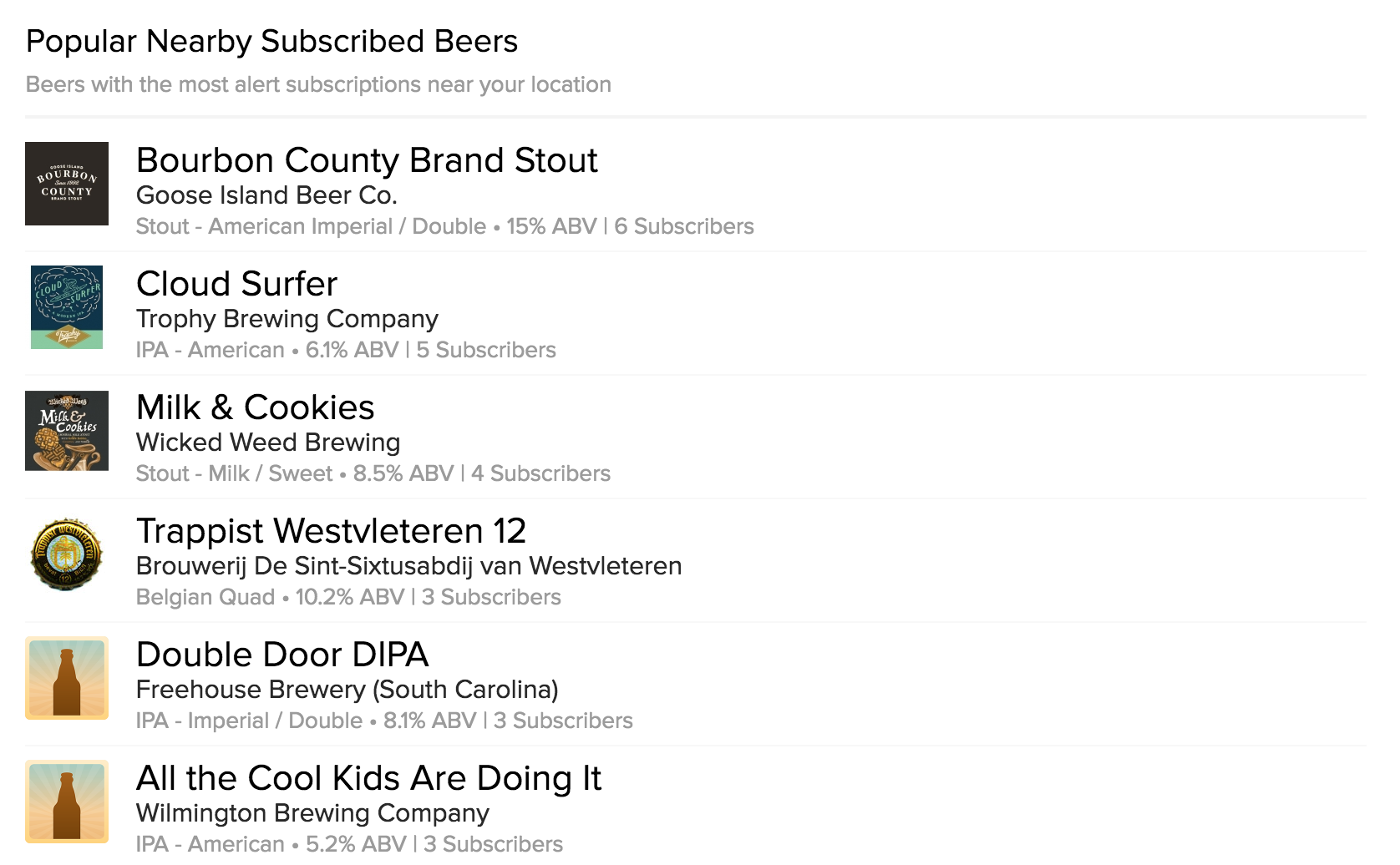 Popular Nearby Styles: Most popular beer styles near your location