To create a printable menu, click Print located near the top of your left-hand toolbar.
Click the blue-button, Add a New Print Menu. You will then name your menu template and select which menus you would like for it to display. You can always come back and edit this by clicking on the print menu's settings once you've created it.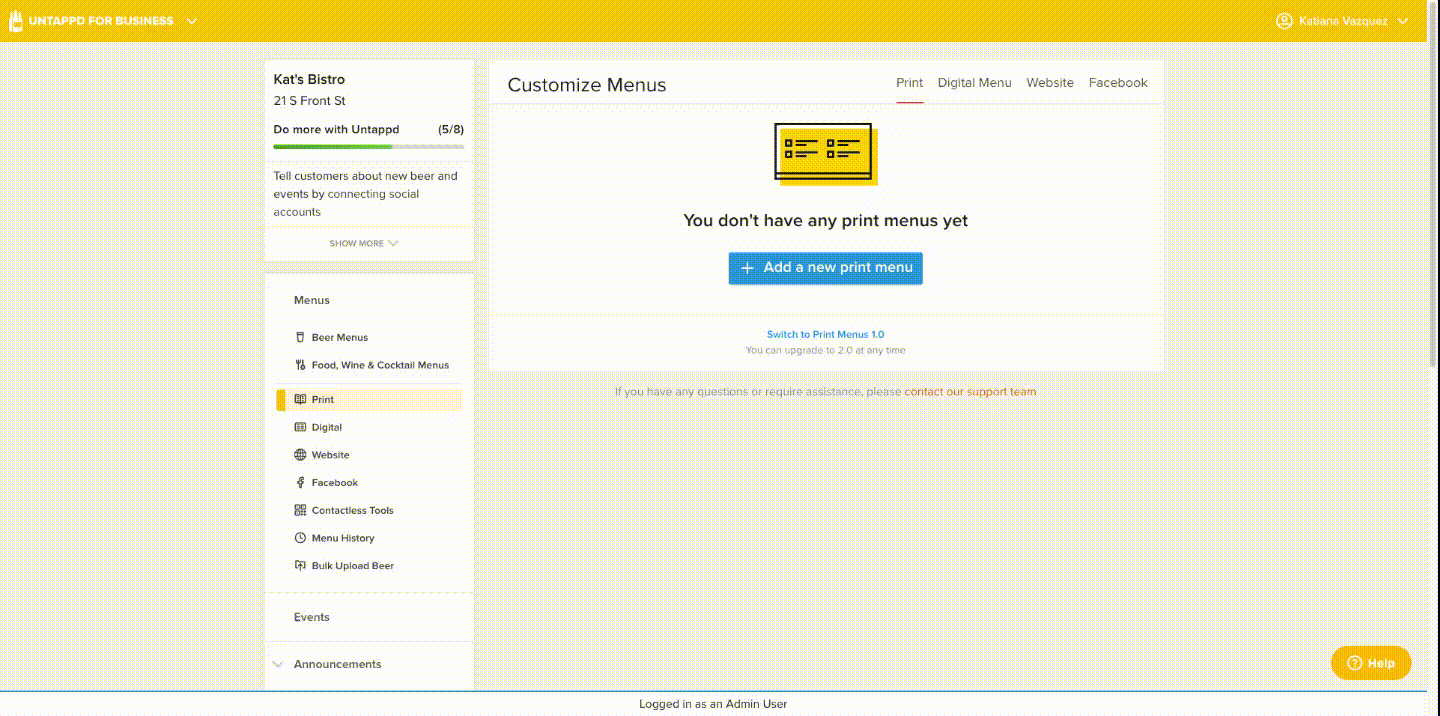 To download, hit PRINT and it will save as a PDF.
If you want to preview and/or edit the menu, click Design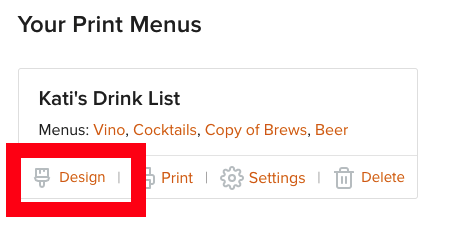 You'll now be able to browse our template themes.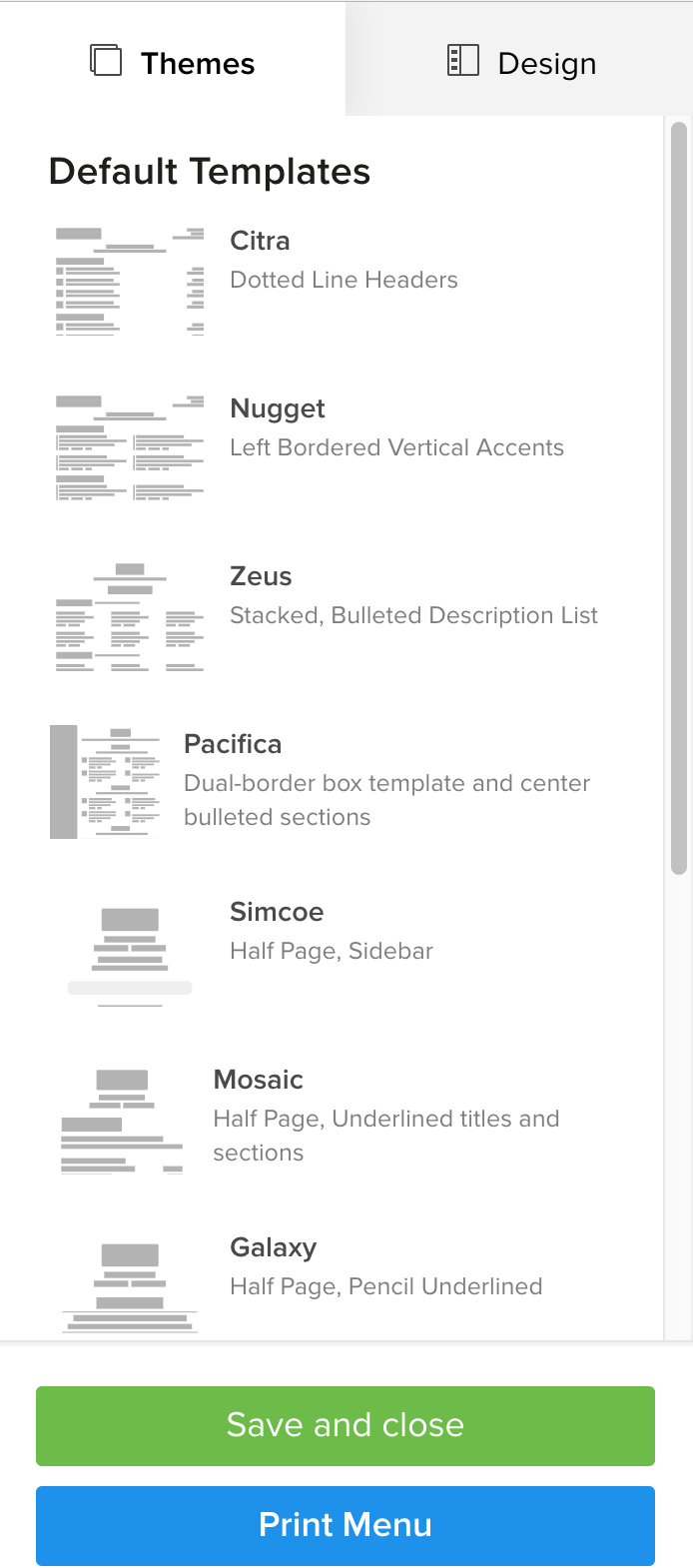 Pick the one that works best for your business, and then click on Design again in the top left corner to further customize the template.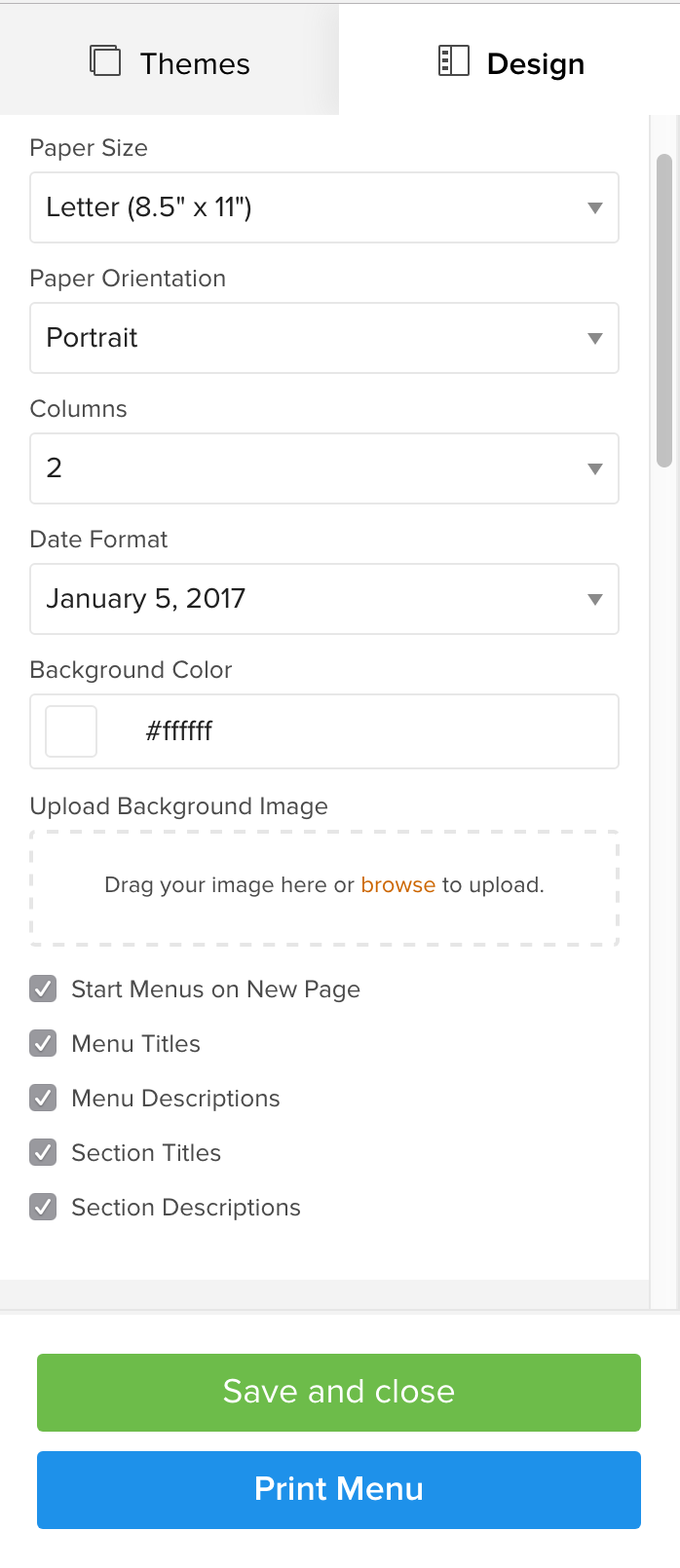 You'll see you have a ton of control - you can toggle on and off every single aspect of your menu so that all the information you want to display will be visible on every theme.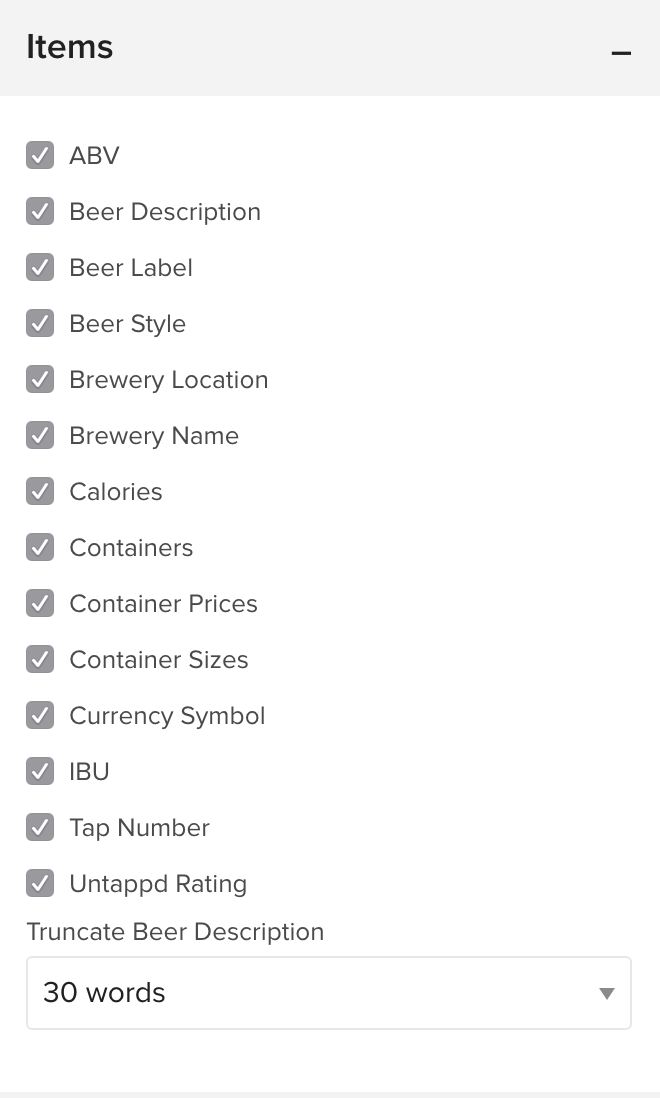 You'll be able to adjust colors and fonts to fit in with your business branding and make the menu your own.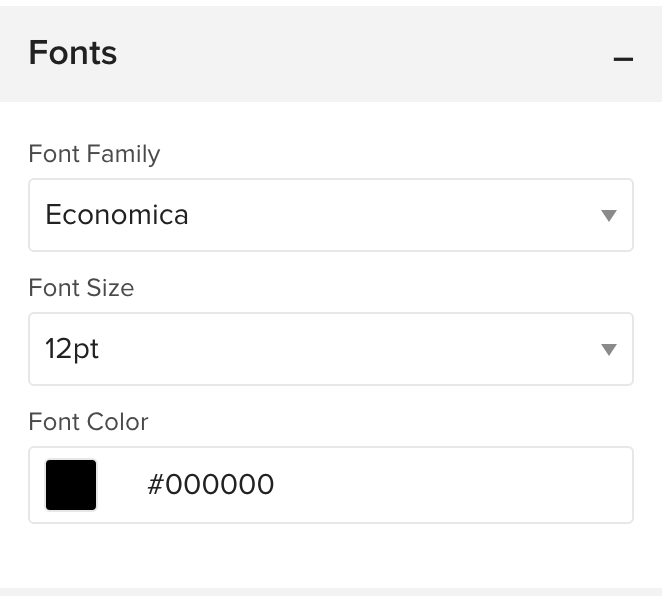 You'll also be able to modify your headers and footers.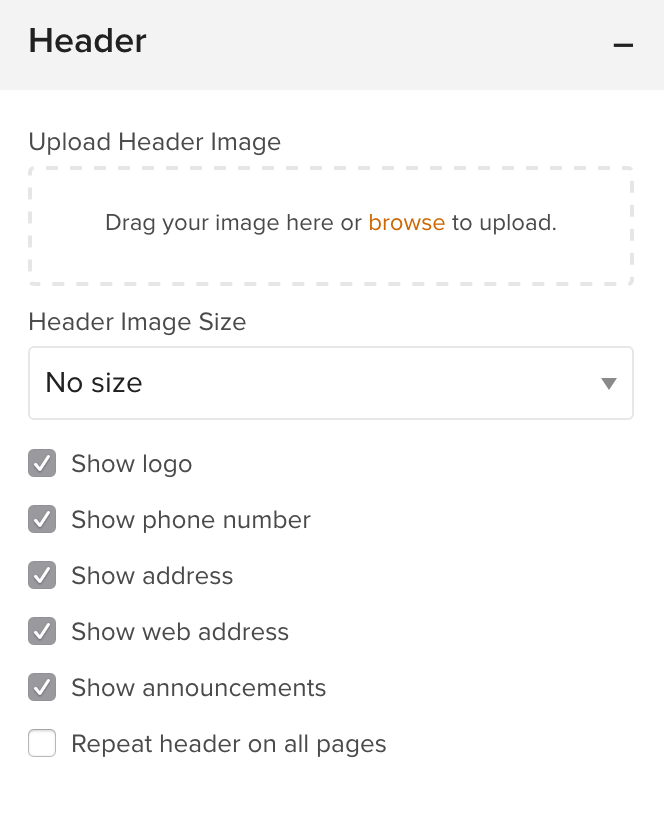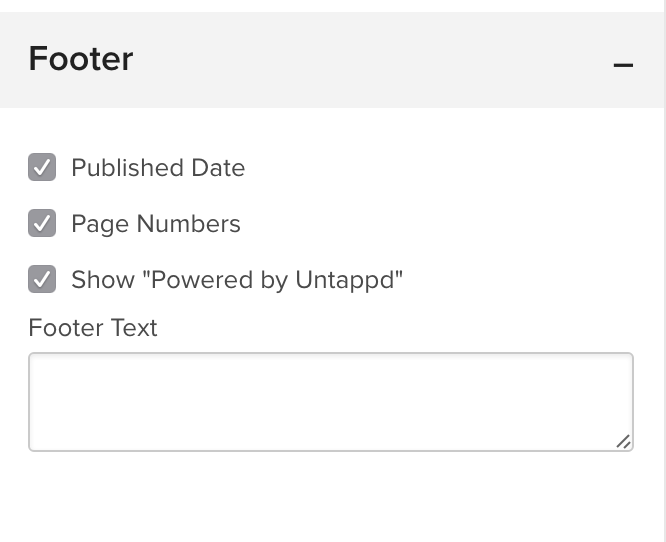 You'll also be able to adjust your font size to ensure that your menu fits on the proper amount of pages. The full preview will be visible, so you can see what your complete menu looks like.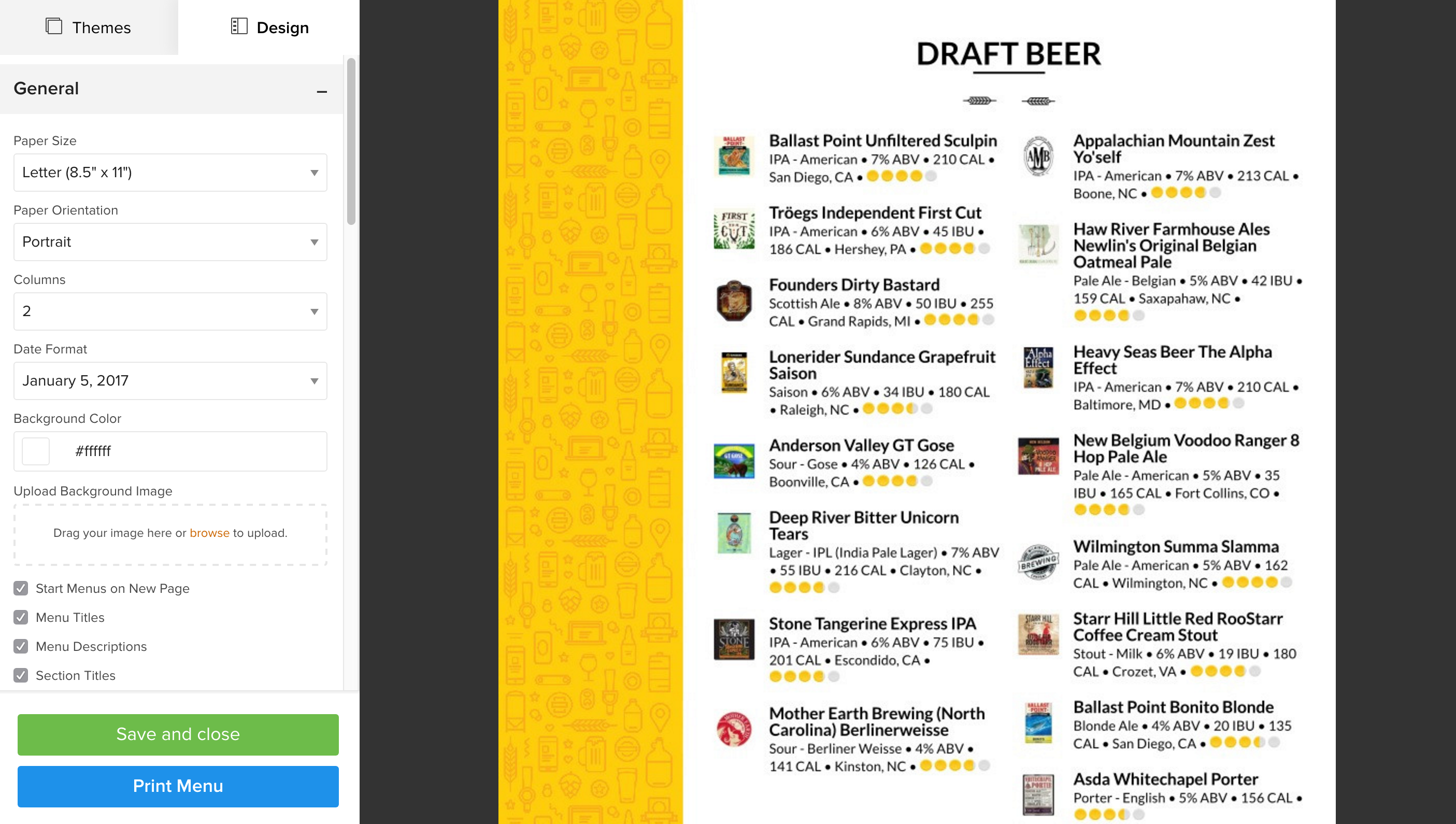 Once you're happy, you can save and download the menu as a PDF!