Brewery Pages:
In addition to your Untappd for Business venue page managed on business.untappd.com, you will also have a brewery page managed on untappd.com.

Before Untappd for Business existed, brewery pages auto-generated as soon as a beer for the brewery was created on Untappd. Brewery pages store all beers associated with that brewery so Untappd users can see all of the beers they made, and the associated ratings. It shows all check-ins to all beers by the brewery irrespective of where the user has tagged the location. We then opened up these pages to breweries to claim for free, so they could take control of and manage their own beers. Think of it as the Wikipedia page for breweries! The information added here for your beers will reflect on your Untappd for Business menus. Here's an example of a brewery page on Untappd.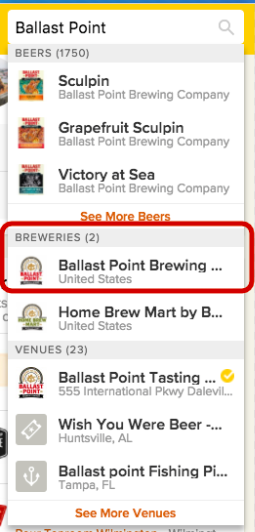 Click here to learn how to Claim your Brewery Page!

Click here to learn how to manage your beers!
Venue Pages:
Venue Pages allow people to tag the location where they're drinking a particular beer, regardless of the beer or brewery. So, let's say someone is drinking a Ballast Point beer at a local pub. The Ballast Point brewery page will record that check-in, and the venue - the local pub - will also record that check-in. Here's an example of a venue page.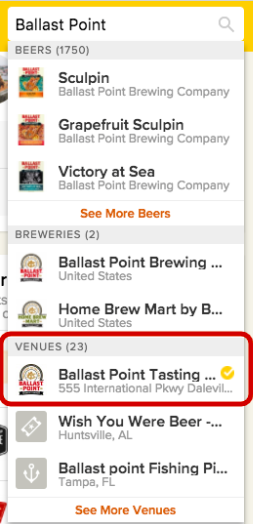 Not all breweries are venues and not all venues are breweries - so the pages have to remain separate. Untappd for Business gives all venues (breweries, pubs, restaurants, and so on) the opportunity to "verify" their venue pages, and post their live menus and events on the Untappd app!