The purpose of this article is to provide instructions for use of the Beer Management functionality on Untappd for breweries. Beer Management is NOT an option on your Untappd for Business account (venue page), but only on your 'brewery page' on Untappd.
---
Once you have claimed your brewery page on Untappd or have been added as a 'manager,' you will have access to the Beer Management tool from the dropdown.
If you have yet to claim your brewery page, refer to this article.
If your brewery page is already claimed but you need access, please contact business@untappd.com.

Here, you will see a list of your brewery's beers that have already been added to the Untappd database. These will automatically display in alphabetical order (Name A-Z).
If you need to add a new beer that is not yet in the database, hit the ADD BEER button in the top left corner and add the details.
Next to each of your beers, you will see the option to EDIT, MERGE, and DELETE: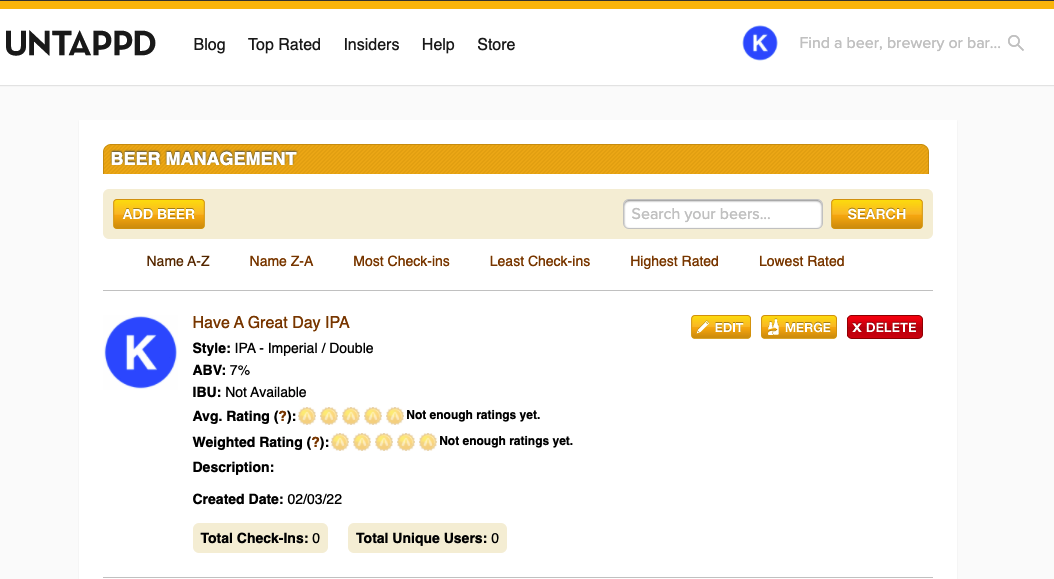 If you click the EDIT button, you will be able to update the beer's information such as ABV, IBU, beer label, description, etc. What is entered here will reflect across all of Untappd and is what will pull into Untappd for Business when your beers are added to menus: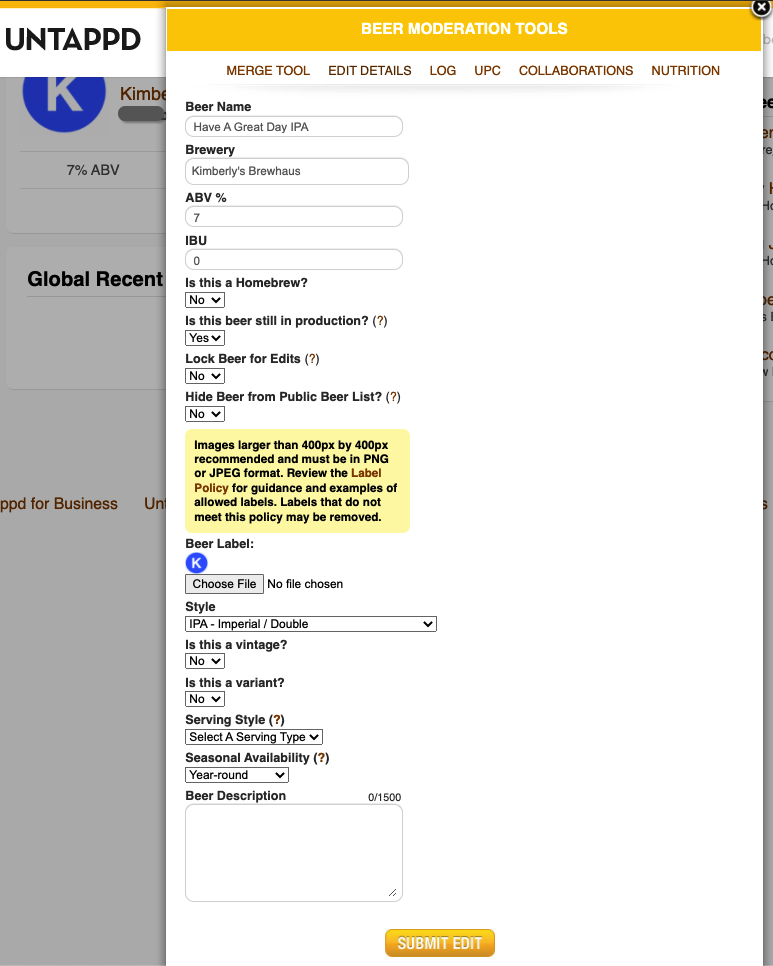 If you find any duplicate beer listings, you will use the MERGE tool. Type the duplicate name in the search box, check the box next to the beer, and move it over to the right-hand column. Once the duplicate beer is listed under Merge List on the right, hit the CREATE MERGE LIST button: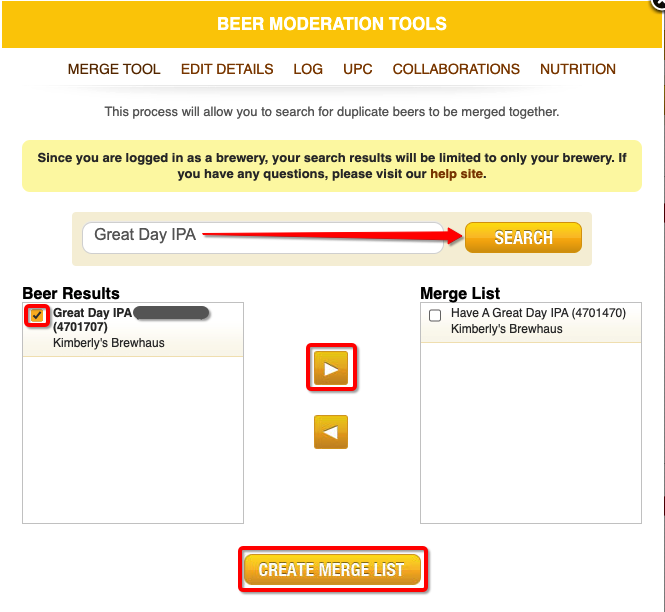 Select the beer you'd like to use as the master and if necessary, write a brief reason for the merge before you click SUBMIT MERGE LIST. Once submitted, your merge will be sent to one of our Admins for approval. While the merge is pending, the beer will still be searchable and check-ins are still allowed. Merges are normally approved within 24-48 hours!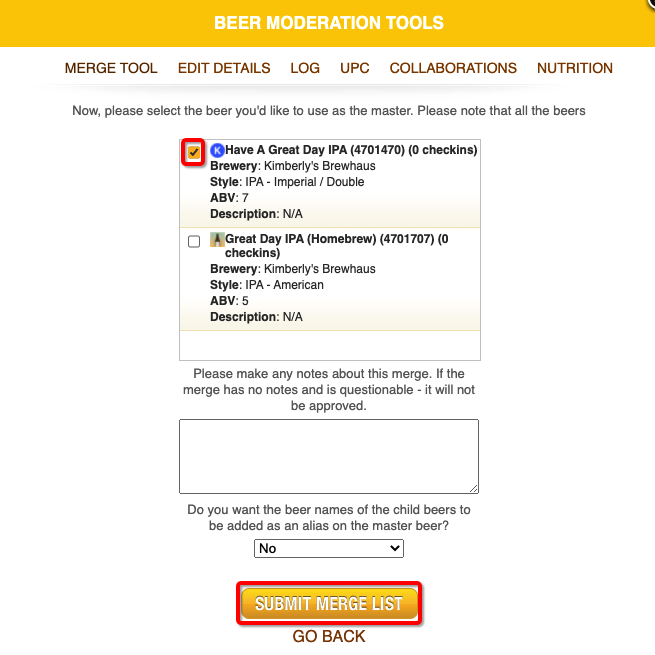 *** NOTE: There is a DELETE button next to your beers; however, do not use this button to attempt to remove beers from Untappd as it does not serve that purpose. Clicking the DELETE button will only result in your beer being locked for changes until released by an Admin. Please refer to this article if you have any questions.