Why won't my beers sync to the Untappd app but they are correct when I go to edit them????
You may be editing your beers and you notice that they are correct on your menu builder, but not the same on the Untappd app. Most likely, it is due to the beer being updated incorrectly.
Any edits done to your beers through your menu builder (below), will not sync to the Untappd app.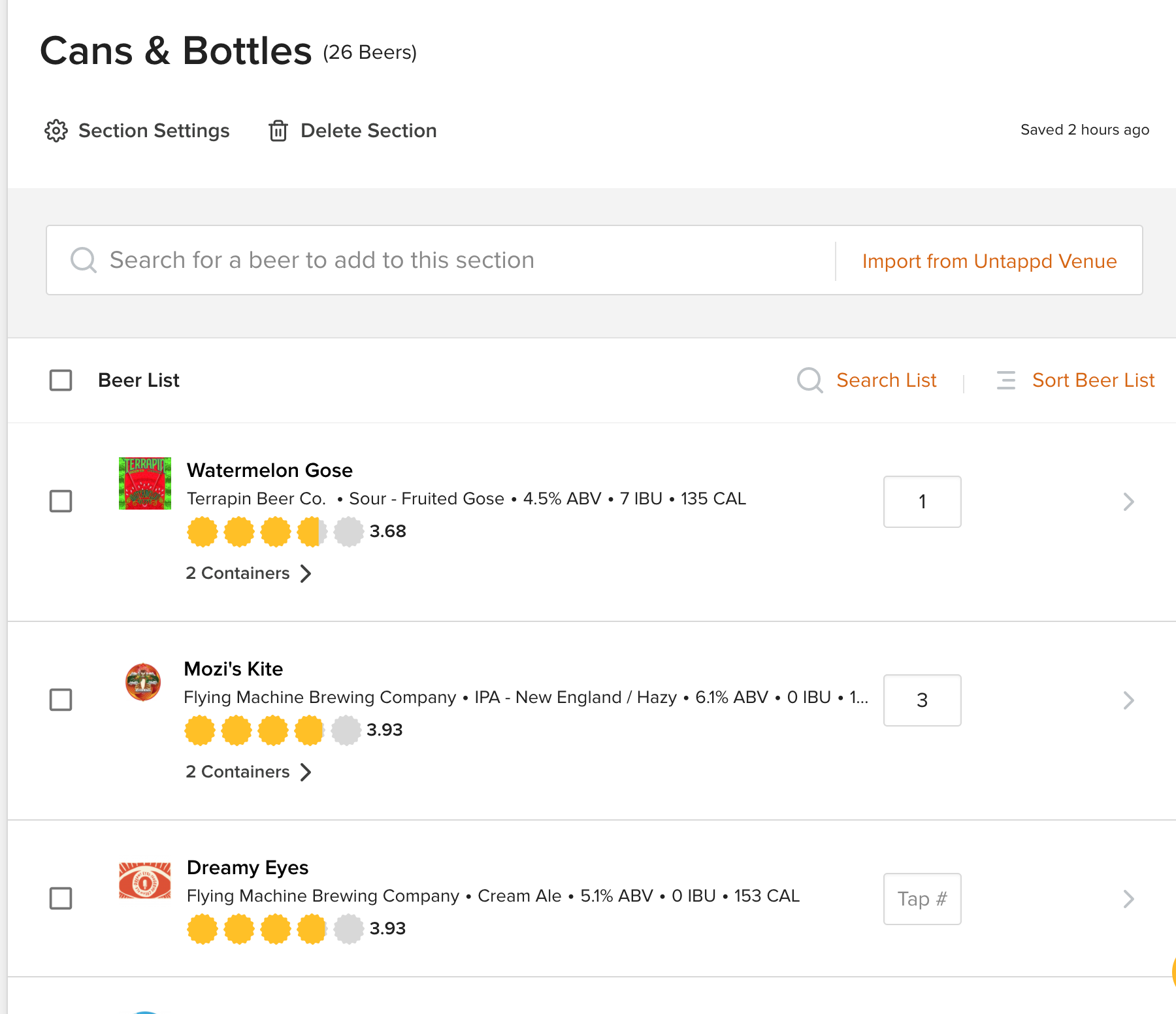 .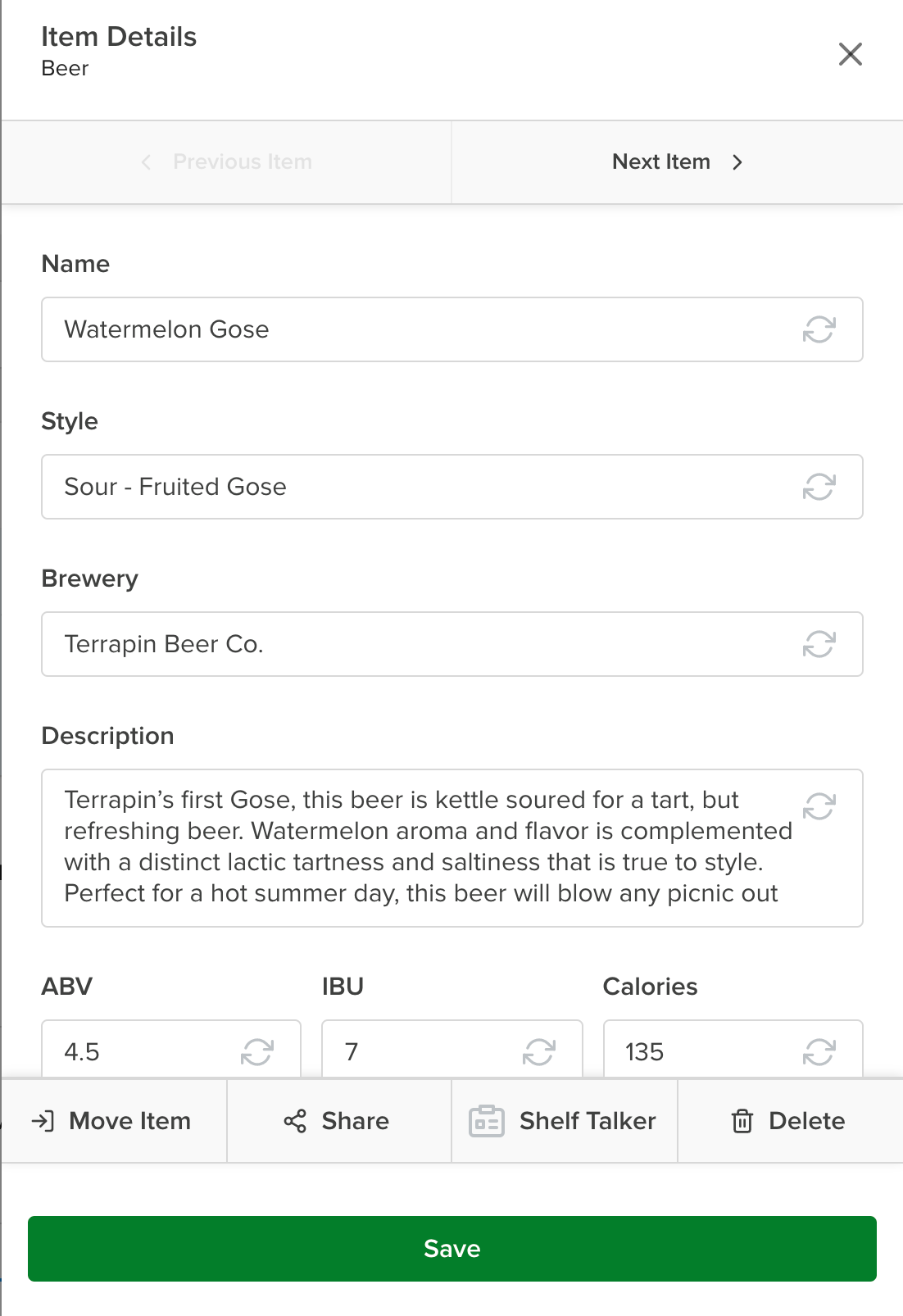 Edits done in a beer's Item Details will only save internally (print menu, digital board, QR code). You are welcome to take advantage of this if you want to shorten a beer name for your digital board or add a better beer label so it appears on your print menu, etc. Check out how HERE
If You Are A Brewer...
If you are a brewer and need to edit an existing beer, or even add a new beer, make sure you do so through your brewery page! Not every verified venue is a brewery, therefore, should NOT have the ability to edit beers through the menu builder. To understand the difference between your brewery page and verified venue account, PLEASE READ.
To log into your brewery page, go to untappd.com/login
If you need to reset your password, you can do so at https://untappd.com/account/reset_password
Make sure you answer YES when it asks "Is this for a brewery account?"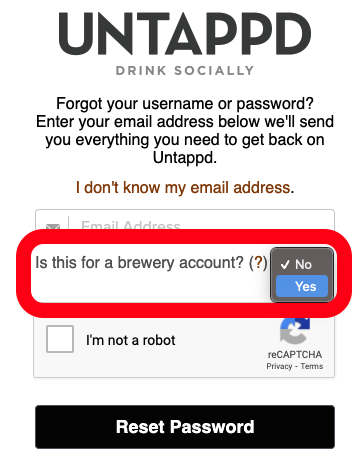 If You Need To Add New Beers...
If you are overwriting the information in a beer's Item Details with the intention of adding a new beer, remember to first delete a beer.
You can delete a beer by hovering your mouse over it and clicking on the trash can that appears. Then you can add the new beer by searching for it in the search bar.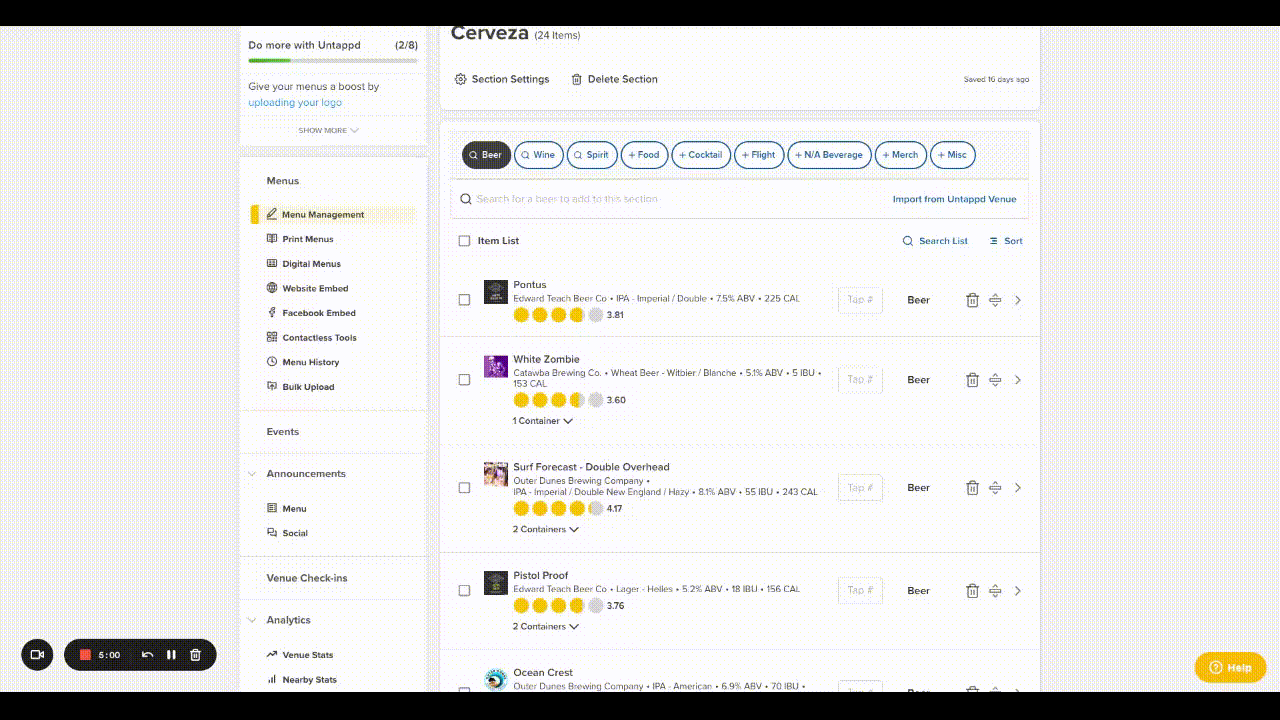 (Remember, our search bar generates beers by keyword search & popularity. The best/most accurate way to search is by Beer Name - Brewery Name).
How to Contact Us:
If you are updating the beers correctly and still experiencing issues, please reach out to us at business@untappd.com and include your name, business name, and what beers you are having trouble with so we can assist you better!