If you need anyone aside from the primary user to maintain your beer list, you may add them to your brewery account as a manager from the Account Settings page: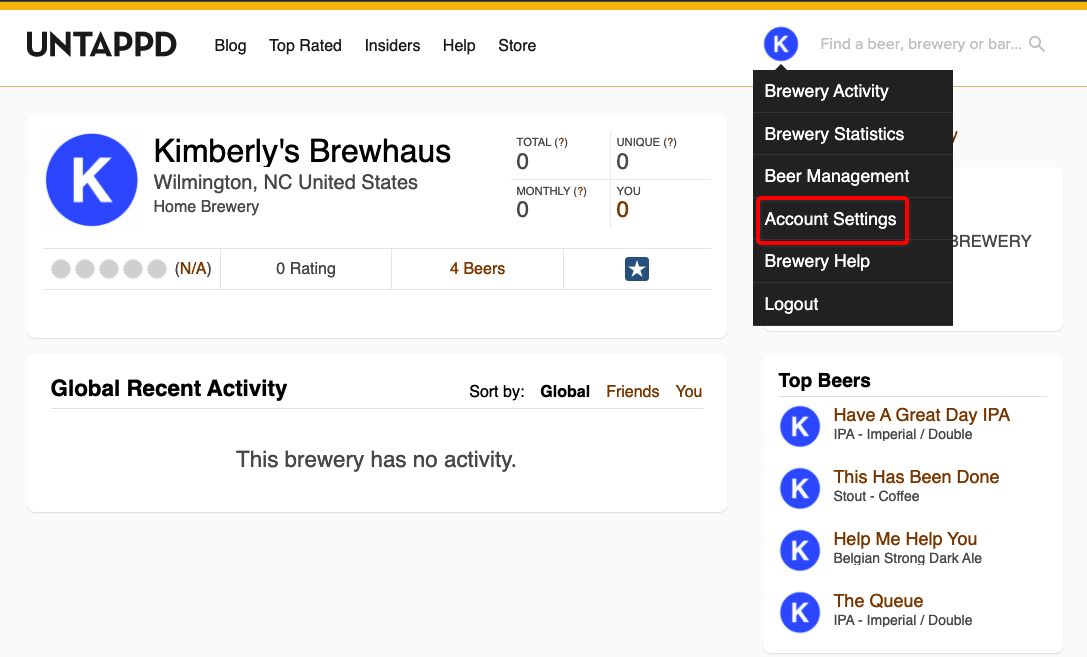 Managers have the same access to brewery pages as administrators but through their Untappd user account; therefore, in order to add someone as a Manager, they must already have an Untappd username. If they need one, a user account can be created here.
On the Account Settings page, click the Managers tab at the top to get to the user management screen: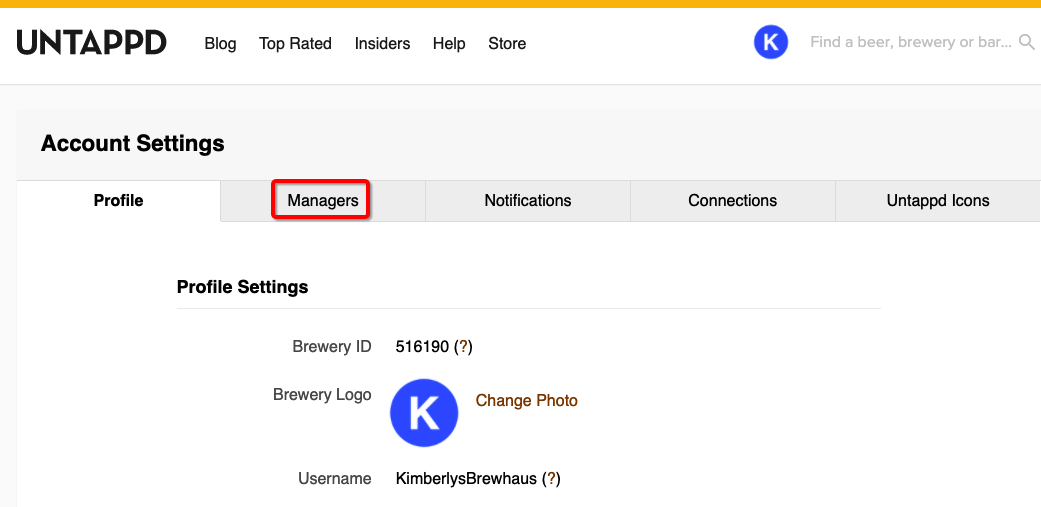 In the search box, enter the new manager's Untappd username, and click on their profile: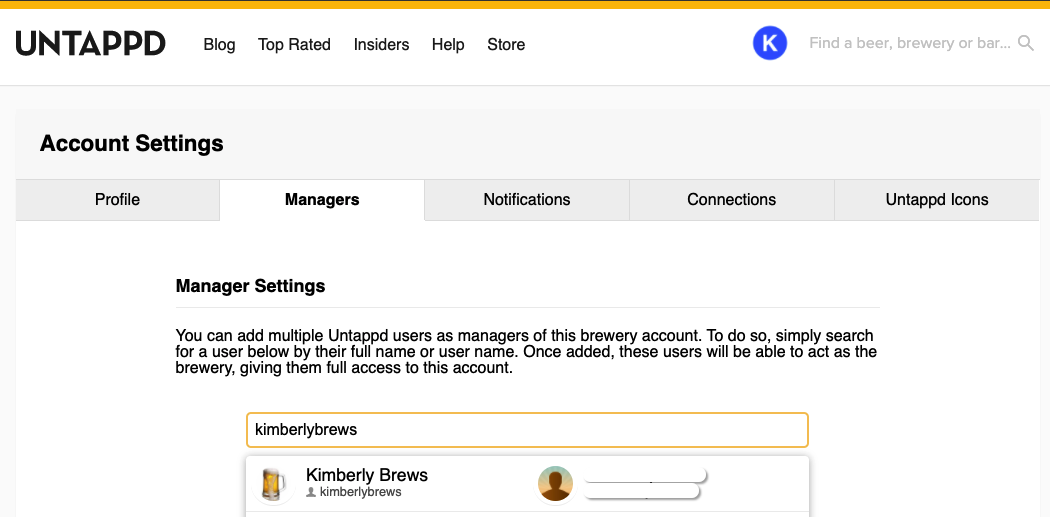 Complete the add by clicking the "Okay" button on the confirmation pop up box. You will then see the newly added manager in the managers list: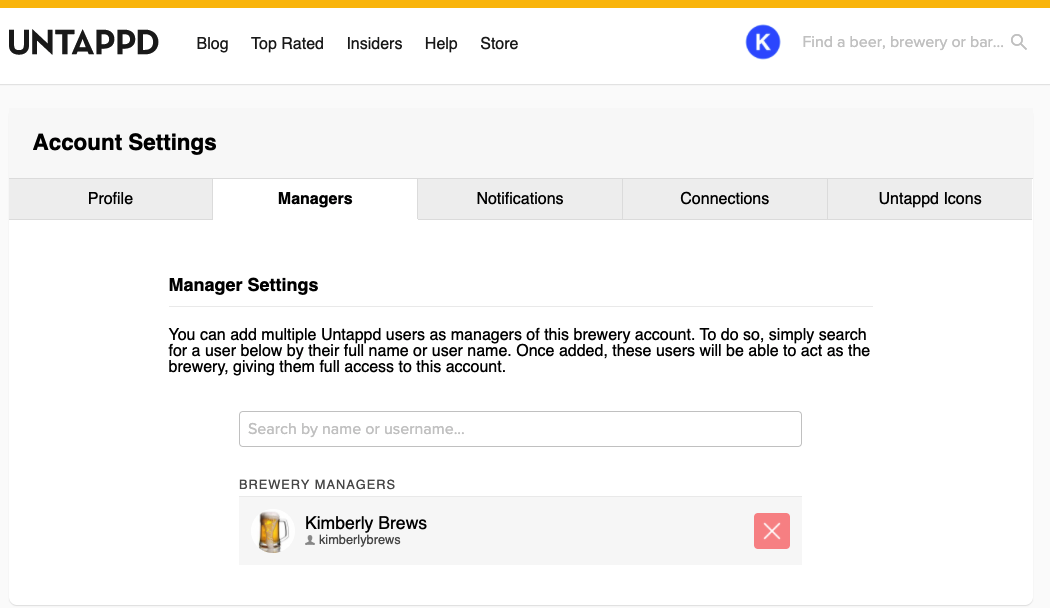 This user will now be able to access the brewery page through their personal Untappd user account. To manage the brewery, they must log into their account via a web browser on a laptop or desktop and then navigate to the brewery page they manage by looking for the page in the search bar.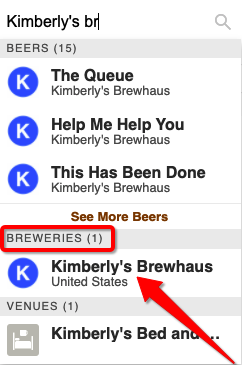 At the top of the page, the user will now see a banner advising they are a manager of the page that asks if they want to use Untappd as the brewery. Click the "Use as this brewery?" link to access the brewery page:

The Manager is now impersonating the brewery and can access the Beer Management tool from the drop-down.