To display your menu across multiple TVs, click the "Design" button for your board: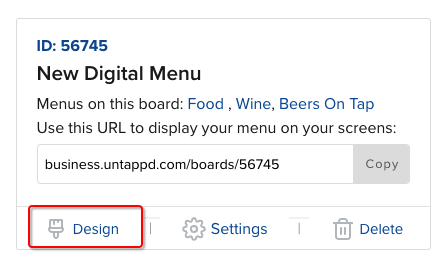 On the Themes tab, choose the number of beers that you want to display on each screen. For optimal viewing, you should divide the total number of total beers by the number of screens you have (i.e. 20 beers ÷ 2 screens = 10 beers per screen; 21 beers ÷ 3 screens = 7 beers per screen, etc.) in order to get the best results; if, for example, you're displaying your tap menu and you have a total of 20 taps but only 18 beers on at the moment, we would recommend still choosing the number that divides your full possible menu evenly.
Once you have the number of beers per screen set up, go back to the main digital menu listing and click the "Settings" button: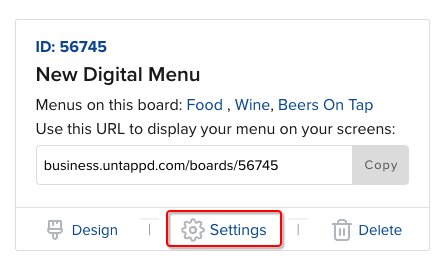 From here you can see your display options. Click the button for "Single Page Display." Please keep in mind that you will need as many digital board display devices as there are TVs/monitors:
When you're done, click the "Create This Menu" button to finalize. 
On your Fire stick, enter your digital menu'sboard ID into each TV's stick. On the TV for pages 2+, you'll need to use the ring key on your remote to advance to page 2, 3, 4, etc.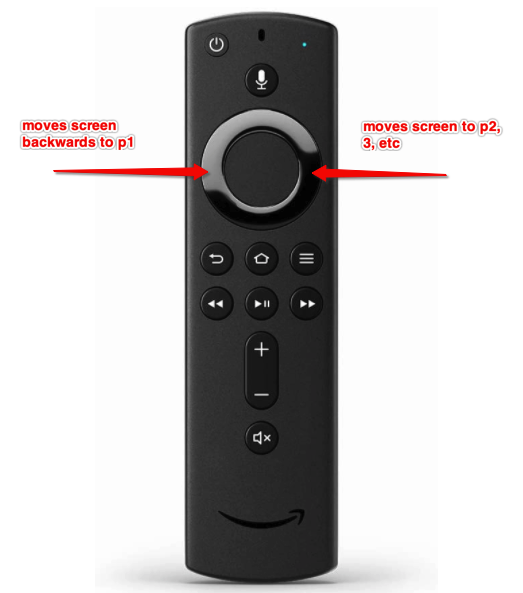 If using Chromebit: On each TV, you'll need to modify the URL for your board for each single page. For example:
business.untappd.com/boards/56486/page/1
business.untappd.com/boards/56486/page/2
business.untappd.com/boards/56486/page/3