By utilizing our bulk action tool, you can now move and delete items, or add containers to multiple items at a time.
To start, navigate into one of your menu sections. If you want to select all the items in the section list, click on the small square to the left of ITEM LIST:
↓
↓
↓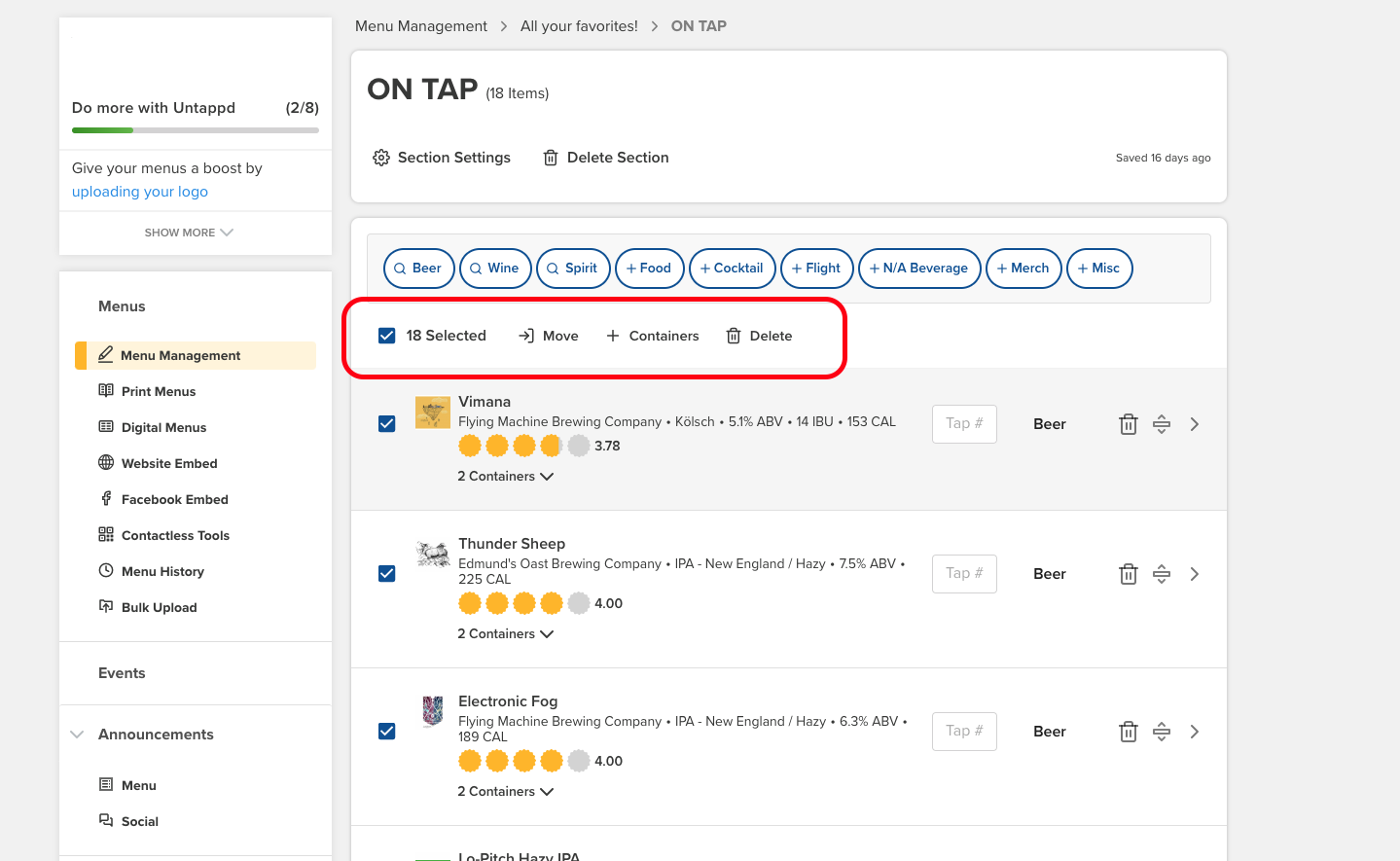 Or, you can click the appropriate items you wish to work with: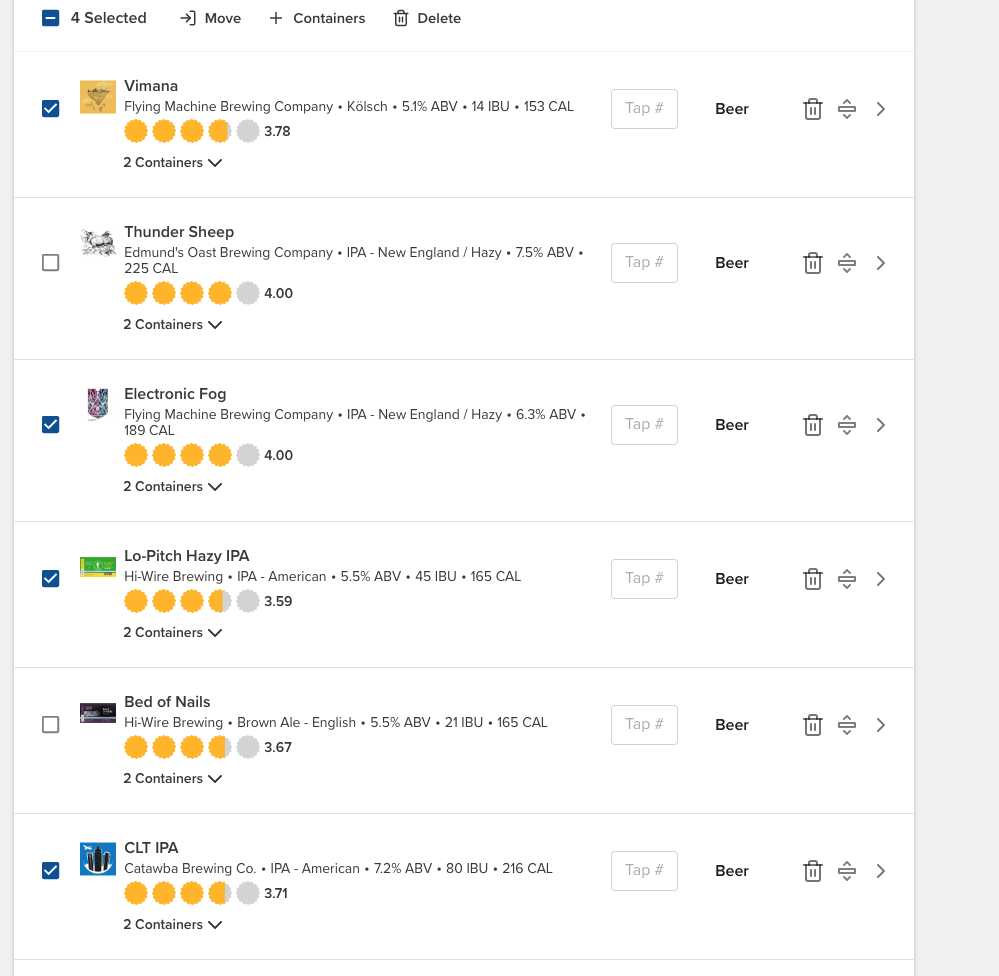 Move Beers in Bulk
When you move beers, you will need to choose which menu and section before being able to continue:
Deleting Beers in Bulk
Once you choose which beers to delete, you will be asked to confirm thedeletions before continuing:
If you accidentally delete a menu/section don't worry! All of your deletions will save to your Menu History. HERE is how to re-add your items.
Adding Containers and Prices in Bulk
When adding containers, you will be required to choose a size but adding a price is optional.
Please keep in mind you can only bulk add containers for beer sections. If you are adding containers/prices to a non-beer item, they need to be entered manually. Additionally, if you have a section that is a mix of beer and non-beer items, you will not be able to bulk add containers.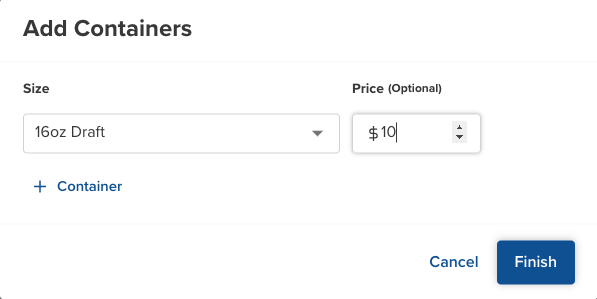 If you have any questions regarding this tool, please contact Untappd for Business Support at
business@untappd.com