The Menu History tool is a great feature to become familiar with!
It saves every item you have ever deleted along with its container sizes which makes it a much quicker process for re-adding beers to your menus.
You can find the Menu History tool near the top of your left-hand toolbar: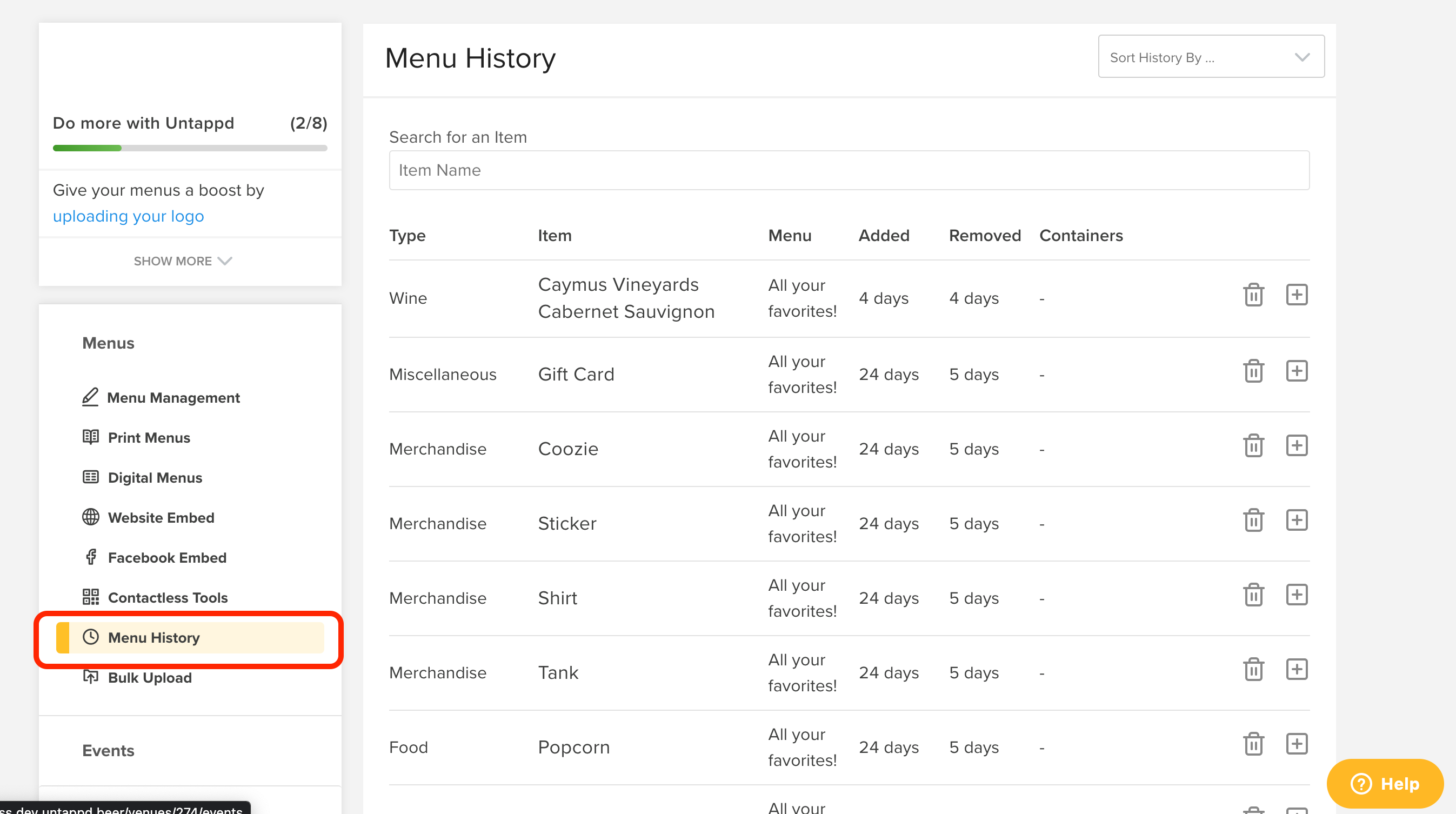 Once you click there, you will see a plus sign + to the right of each beer that will allow you to re-add it to any of your menus with ease!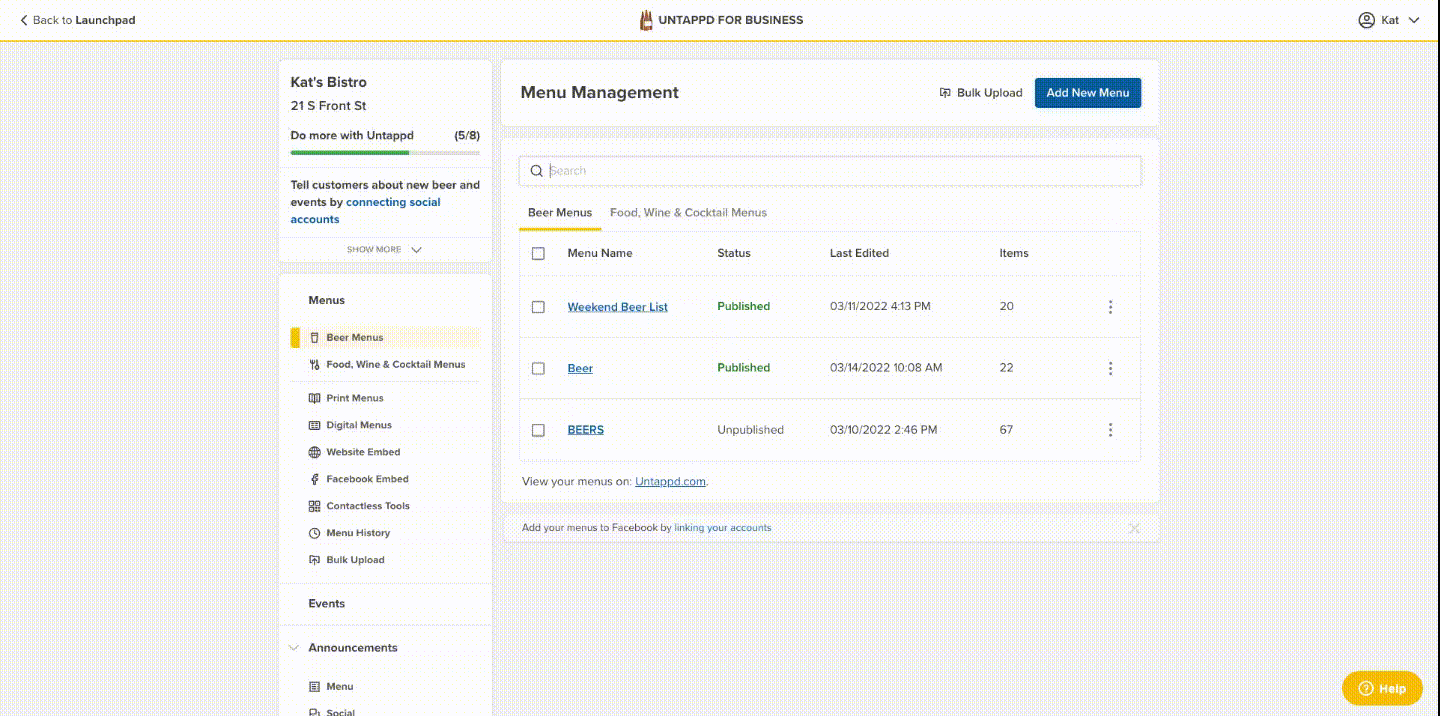 The beer menu history will save every beer you delete from your menu unless you remove it from the history yourself. As a result, the list can become quite lengthy.
Luckily, you have the option to search for a beer or sort your list: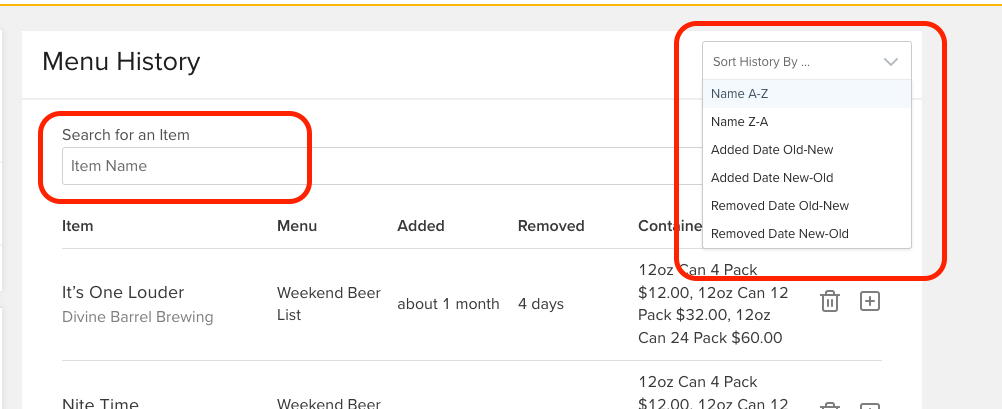 Understanding Menu History Sections
Item- The item removed
Menu- The menu the item was on
Added- Approximately when it was added to the menu (exact dates are not available at this time)
Removed- Approximately when it was removed from the menu
Containers- All the container/prices included with the beer before it was removed
If you want to know how long a beer was on your menu, you can subtract the removed date from added date.

For example, if it says your Golden Sour Series was added 2 months ago, but removed 17 days ago, then that means it was on your menu for about a month and a half.
Please keep in mind after one year, the time frame available to you will be less accurate.
Export this list as a CSV
To export this as a CSV, you can do so at the bottom left of your menu history page: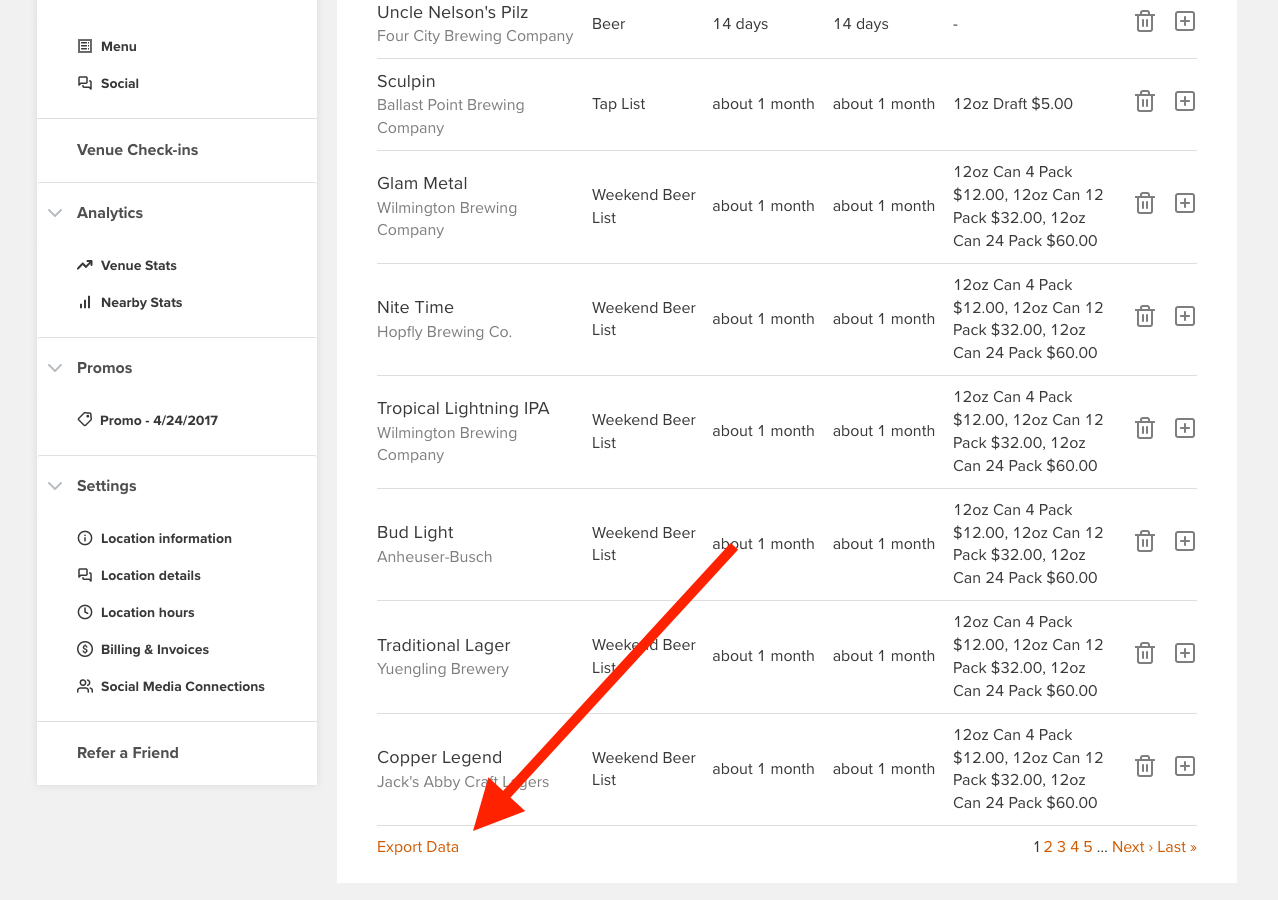 If you have any other questions regarding this feature, feel free to email us at business@untappd.com. Please include your business name as well as any other relevant information so we can better assist you!
Cheers!