If you've signed up for a festival account on Untappd for Business, you've earned a Custom In-App Promo and we'll send an email to every user that earns it! You can customize both the promo and the email to best advertise your festival.
Email your Custom Promo Text/image and your Email Text/image to business@untappd.com at least 30 days before the start of your promo to get the full value! See below for all the information you will need to send us:
In-app Promotion
Logo for The Festival

(PNG or JPEG format)

(

this will be the 'badge'-like logo that users earn to announce the event.)

200x200 pixels is ideal

(can be up to 500x500)

Promotion text should be ~250

characters

(not words)

Hyperlinks are not supported
Email Text
Email Header: 572x200

Be sure to include all info your customers will need to benefit from your promotion

There is NO limit on email, you may include as many words or images as you like

Hyperlinks are highly encouraged!
ie: Click

HERE

to buy tickets
Example Email: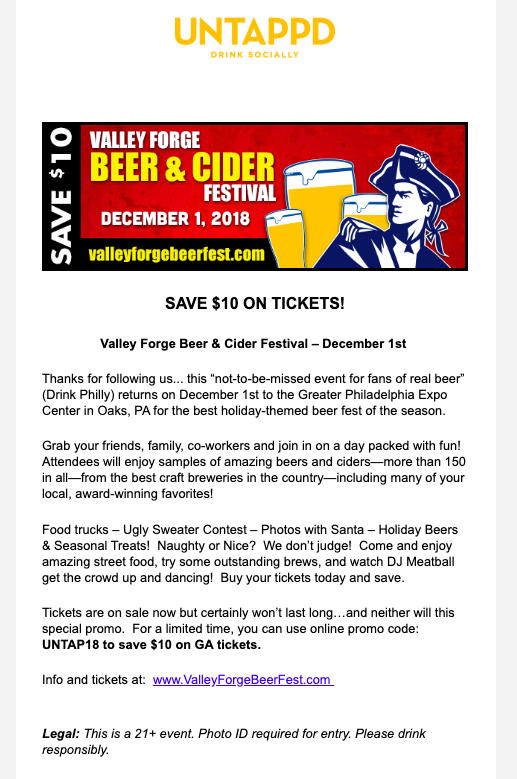 Example In-App Promos!