When you have already created a QR code through the Contactless tool feature (learn how HERE), you have the option to create a QR poster.
QR Posters allow you to customize the way you print your QR code! They are a great way to offer details regarding your menu or simply have a more professional way of presenting the QRs.
To begin, visit Contactless Tools, and click on QR Poster in the top right corner (remember: you need have first created a QR code in order to create a poster).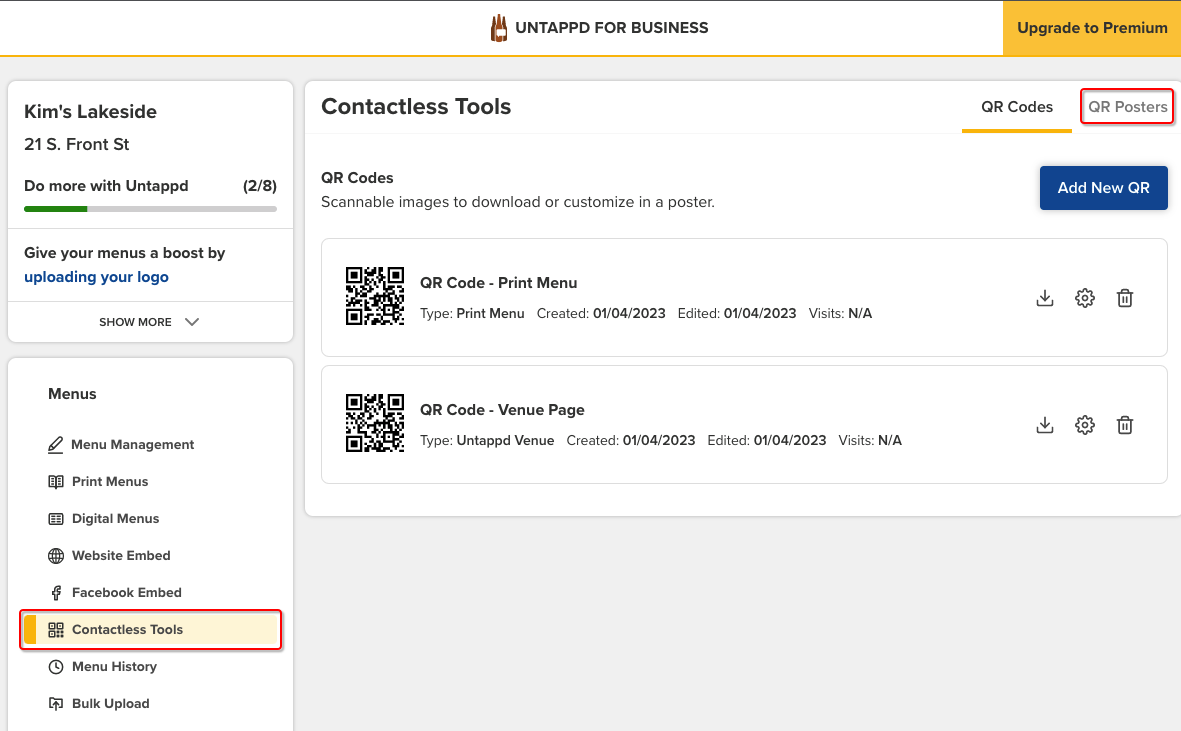 Click on Add A New Poster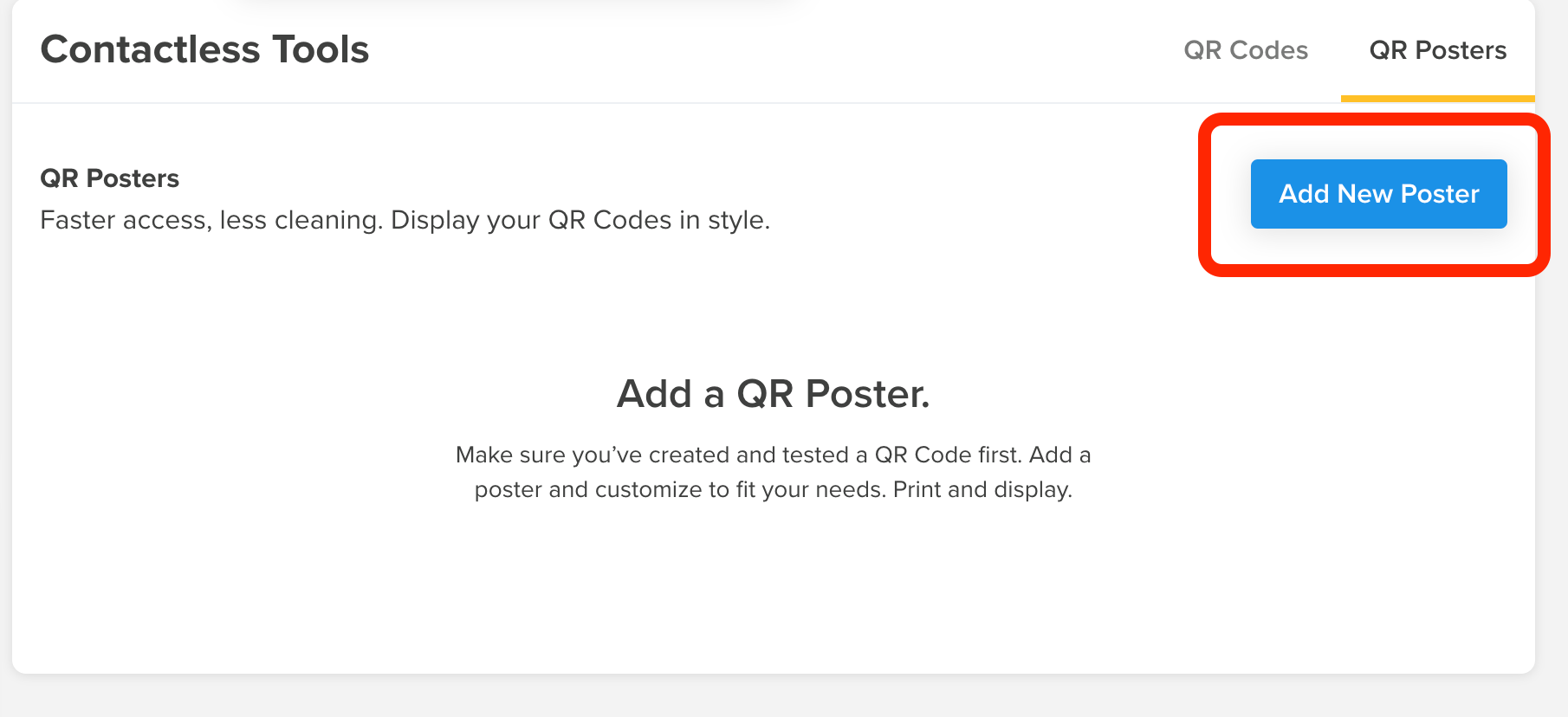 Now, you will have the option to host a single or double QR Code.
Once you've chosen that, click on Design in the top left corner to further customize the page!
You can edit the text, header and/or menu it is attached to.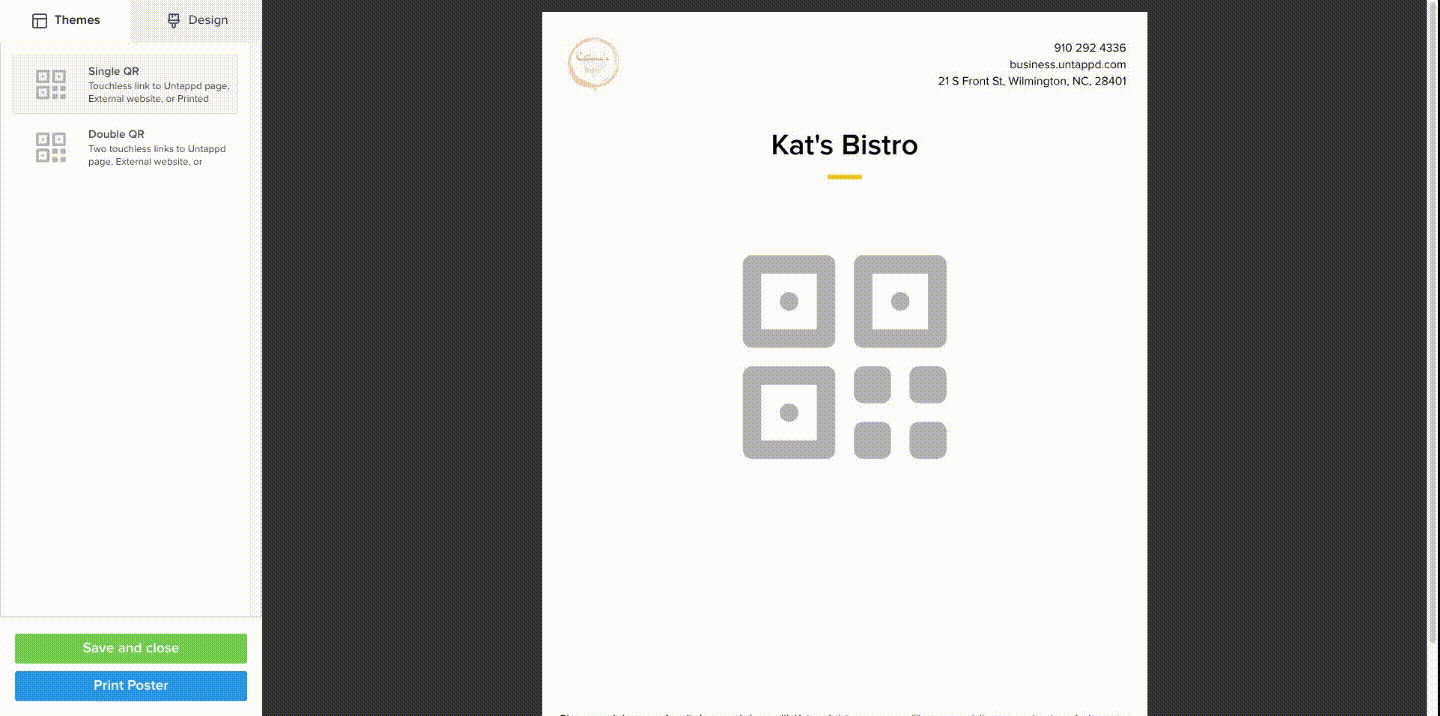 To download, you can either Print Poster (bottom left), or click on the
on the main page.
If you need to edit the Poster after it is created, click on the gear

:

Remember: anytime you edit your menus, they will sync to the QR codes/poster. So you do not need to print them again! You can even edit the QR's destination if you choose to and it will be the same QR.
Below are some other examples of QR posters, feel free to scan with your phone to check it out!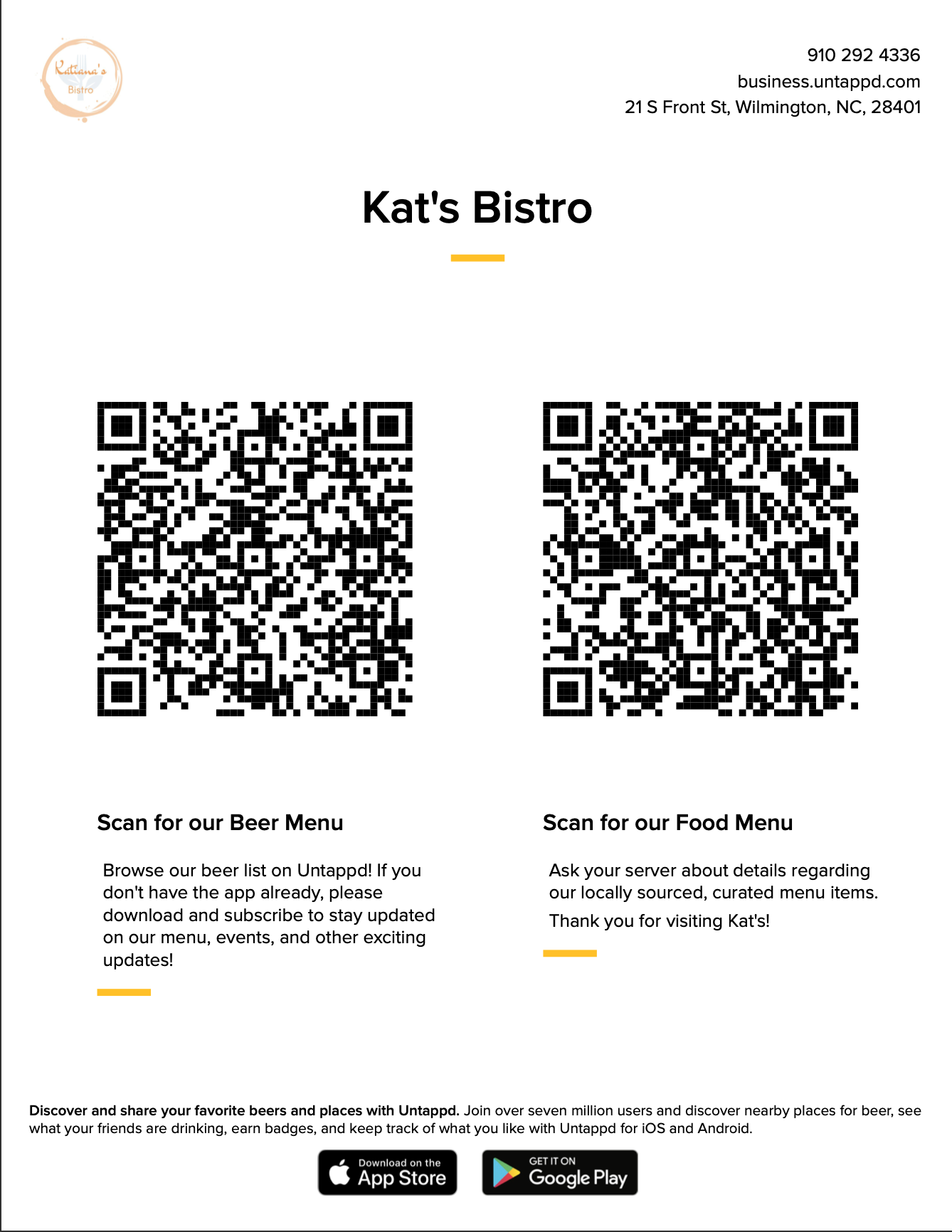 .