Whether you need to verify your billing contact information or add another person or accounting company as the recipient of your billing info, it must be updated through the Billing & Invoices screen.
Click the arrow next to your name in the upper right hand corner and click the Billing & Invoices tab: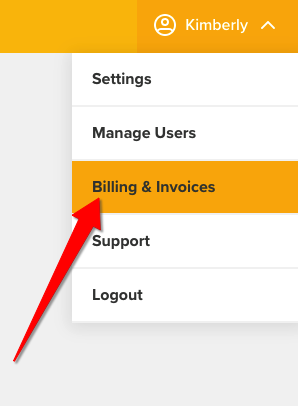 Choose the product you would like to update billing info for, then click the right arrow to access the Billing & Invoices home screen:

From here, click the Contact Info button to access the billing contact data: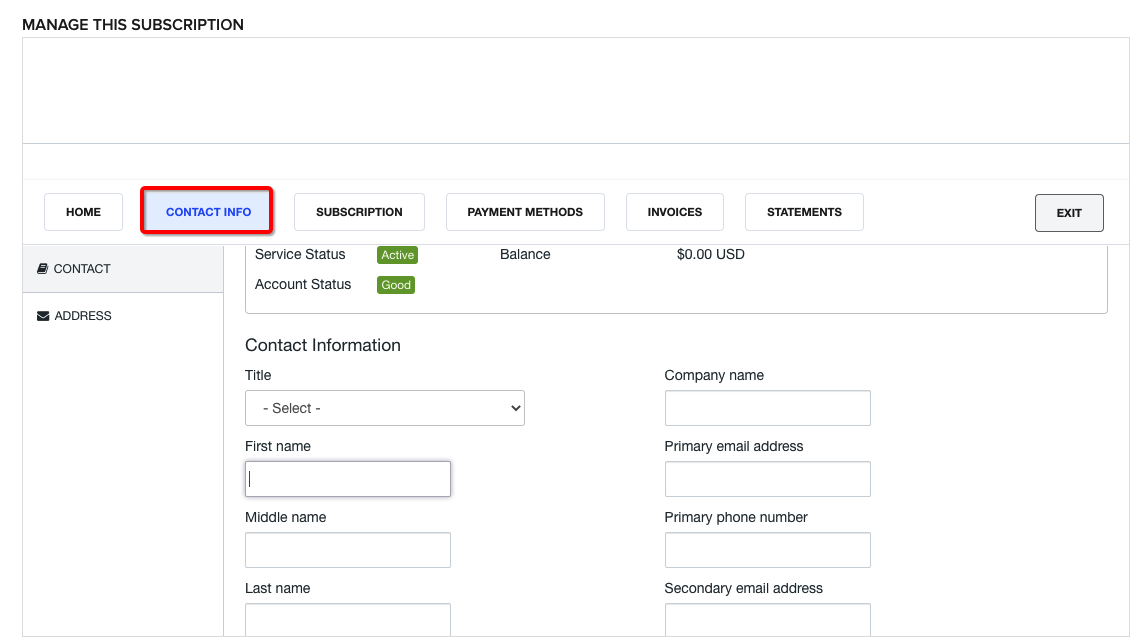 Fill out the fields with the information for the person who should receive the billing information for this account. This can be someone different from the account's primary user if you wish.
To add the address for billing, click the address button on the left and fill in those fields as well. If you need to add a separate shipping address, you can do so on this screen now: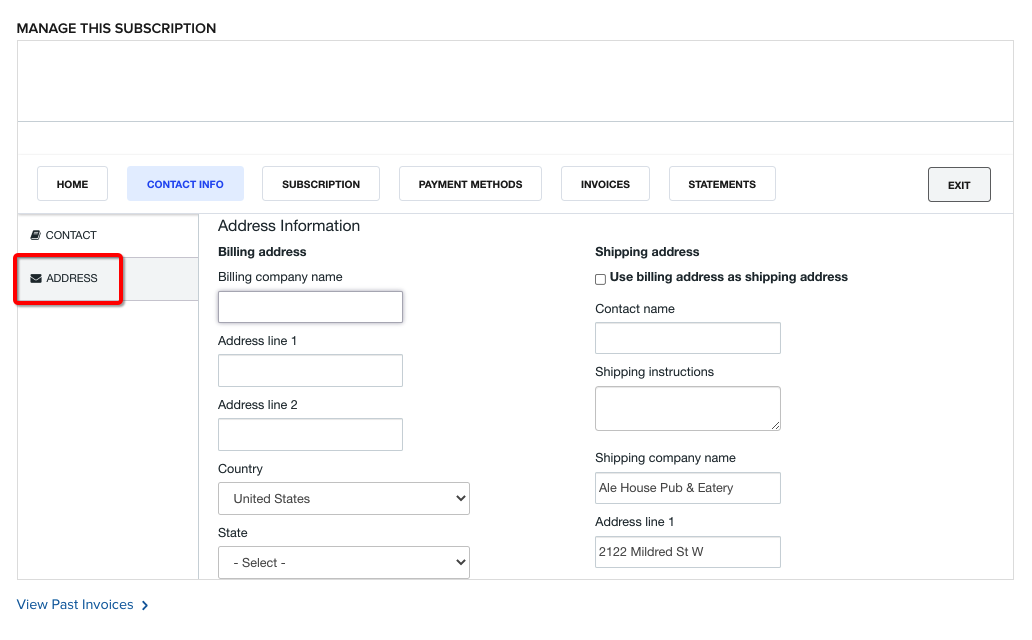 When you're done, make sure to click the Update button in the lower right to save your changes: