You can now copy a menu through your Menu Management tools!
Copying a menu can be a useful tool for many scenarios. One example is if you decide you are going to have a weekend beer menu, but only want to change a couple of beers and increase prices. In order to avoid touching your existing menu, you can create a copy and use that!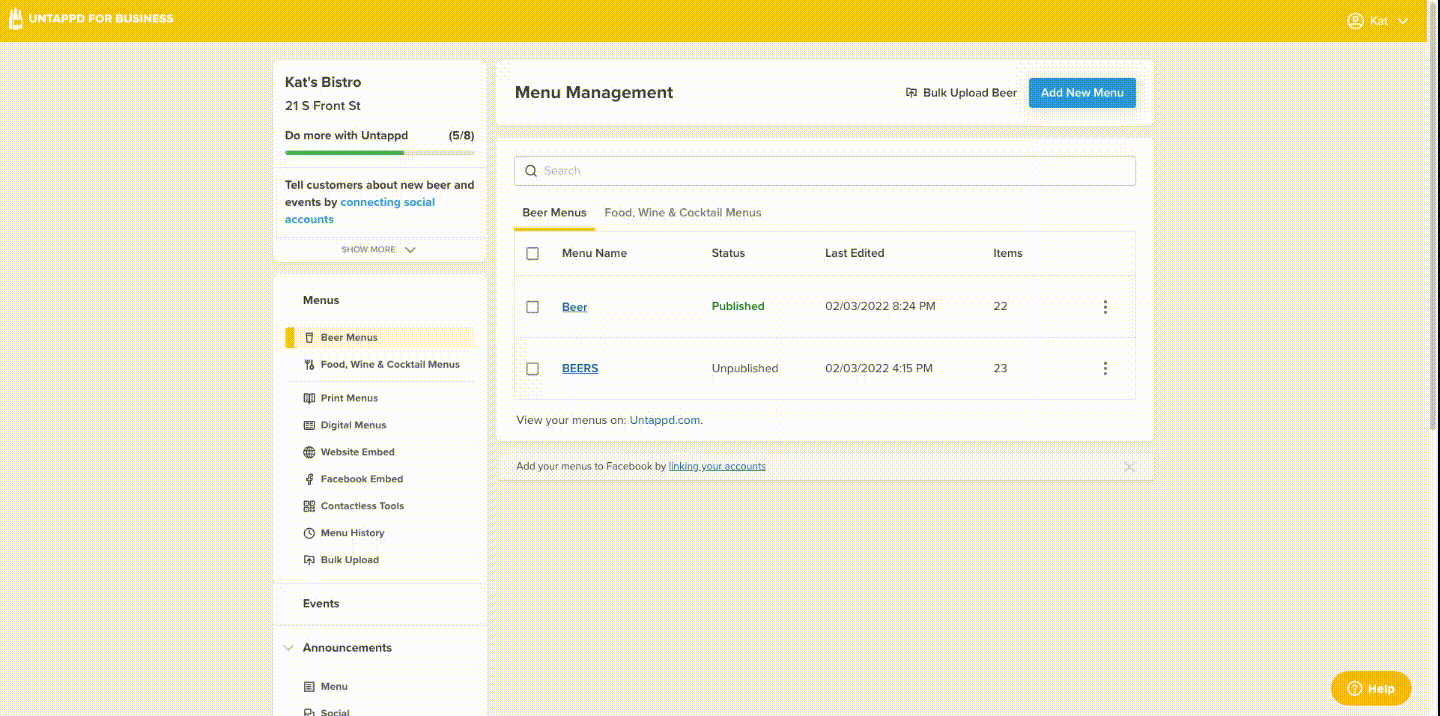 Simply check the small box to the left of your menu name and hit Duplicate near the top.
You will have the option to rename the menu and decide whether to publish it.
It will now exist with your other menus where you have the flexibility to make edits to your menu items as usual.