Contactless QR Code Menus help your customers quickly and easily access your menus. With an ever-changing selection, we know printing is expensive, and we hope this feature helps you save money and better serve your customers! 
How to create a QR Code
Navigate to Contactless Tools in the Navigation bar on the left hand side of the page.

Select Add New QR.
Provide a name for your QR Code (Note: This is a required field).

Provide a description for your QR Code.

Select a Destination for your QR Code There are a few different options you can choose from:




Your Untappd Venue Page - When scanned, the QR code will take the customer to your verified venue page on Untappd where they can view your venue's beer menu, check-ins, events, etc.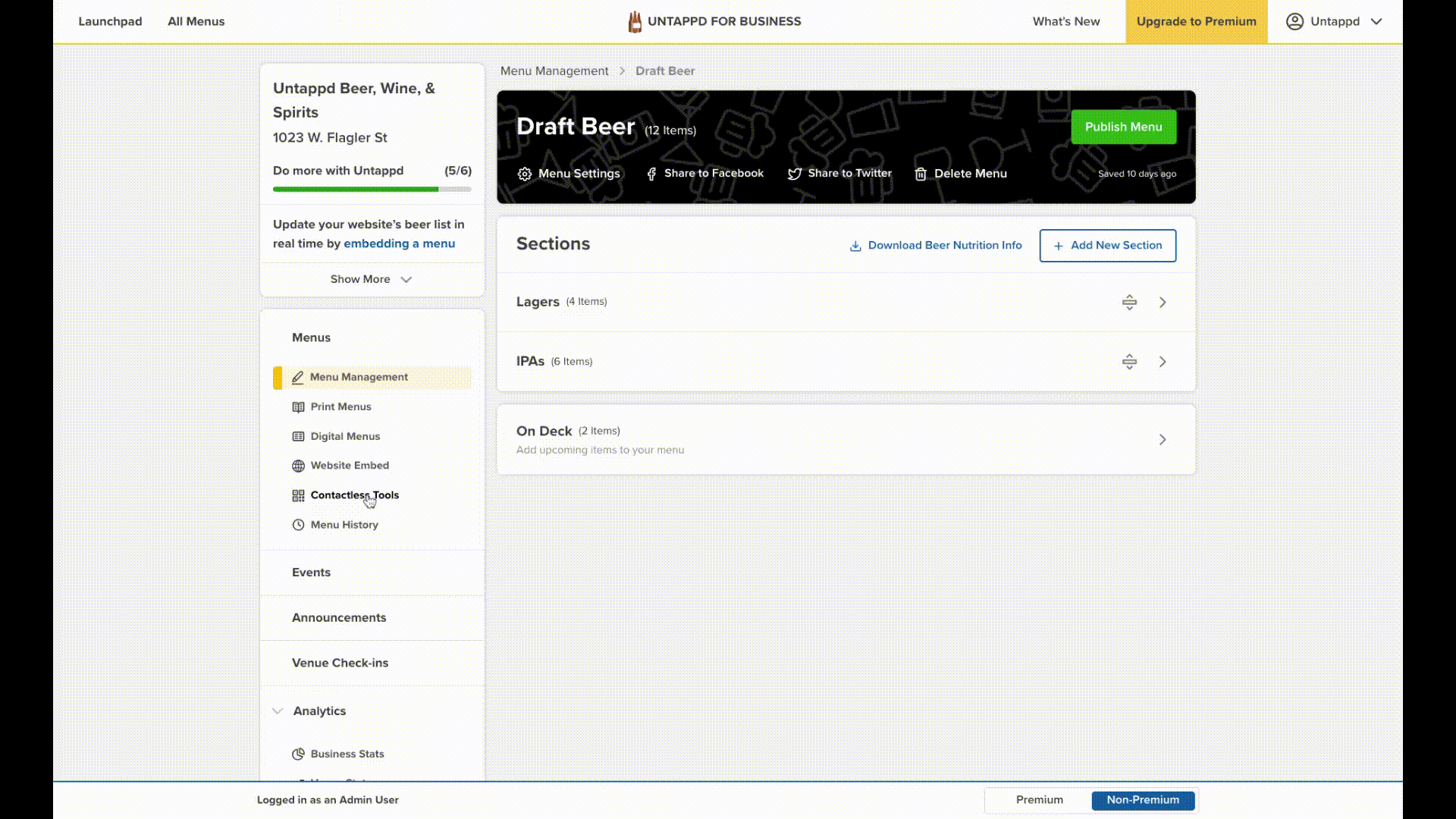 ***Your customer does NOT need to have an Untappd account to view your menu. If the user does not have an account, or has one but isn't logged into Untappd at the moment, they can click Continue to view your menu.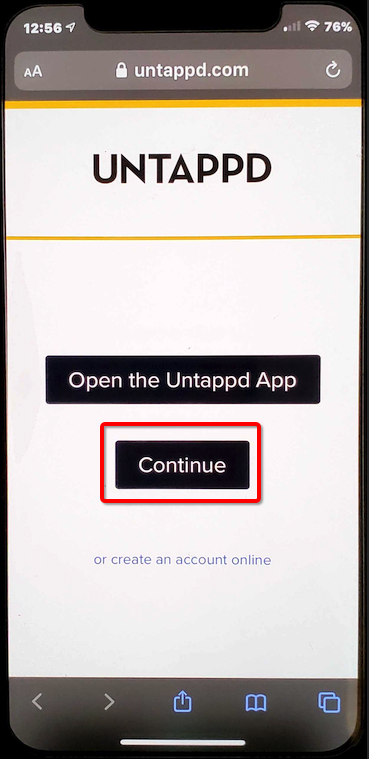 Print Menu - When scanned, your customer will see a PDF copy of a print menu that you have set up in your account for this purpose (you must set up the print menu first). This allows you to show food, wine, and cocktail menus to your customer as well as beer.


External Link - This allows your QR code to point to an external link such as a tab on your website, your Facebook page, or someplace else. You could create a separate QR code that takes the customer to, for example, your merchandise page.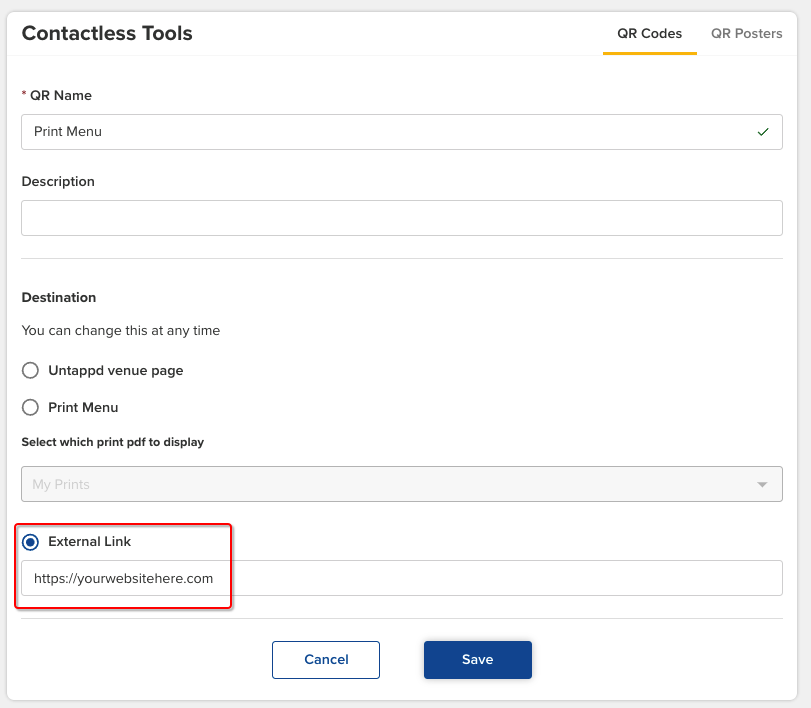 How to view Your QR Codes
On the QR Codes landing page, you'll see a list of all QR codes that have been created.
Each QR Code includes useful information to help identify where the QR code is pointing to as well as how it is performing.
Type - Print Menu, Untappd Venue or External Link

Created - The date the QR code was created

Edited - The date the QR code was last edited

Visits - The number of scans over the last 30 days
Click the

icon to download a .png image file of your QR code. You will now be able to print it, insert it into another document, or embed it into your own custom created items such as table tents, etc. 
How to delete a QR Code
Select the trash can icon located next to the QR code that you'd like to delete.

Confirm the delete action by selecting Delete.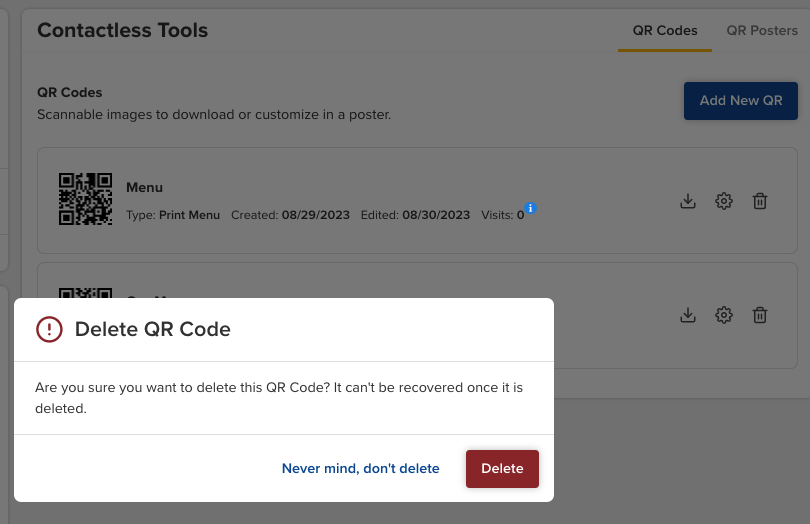 To learn how to make a QR Poster, go HERE