So you are a brewery and you want to claim your brewery page on Untappd to manage or edit your beer information? Good news! It's simple and only takes a few minutes to register.

First, you will need to find your brewery by pulling it up in search on Untappd. You will need to be in a web browser on a laptop or desktop to do this as the brewery claim function is not available in the mobile app.
***If your brewery page does not yet exist, please see this article for instructions on how to set up a new brewery to claim.
On your individual brewery page, you will see a blue button that says Claim This Brewery. Click there to begin the claim process.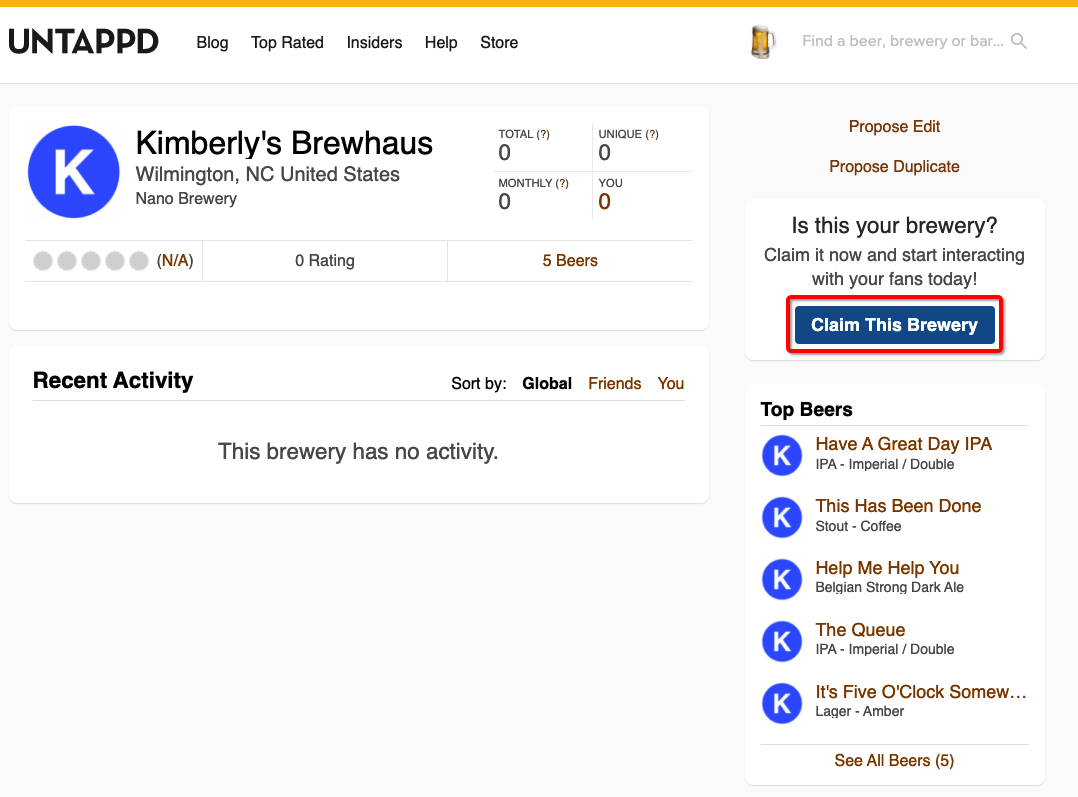 If there is no Claim This Brewery button and you see a Blue Star under the brewery's name in the bottom right corner, it means the brewery has already been claimed. Please contact business@untappd.com to see who claimed it and get the correct user set up with access.
Click the YES, CONTINUE button to confirm you would like to move forward with the claim, then fill out the information in the form. Please make sure not to use an email address already associated with another brewery account, personal Untappd account, or Untappd for Business account. Email address cannot be duplicated across the Untappd platform. If you must you may enter a personal email address, but use the optional message box to let us know why it was necessary to make sure your claim is approved swiftly.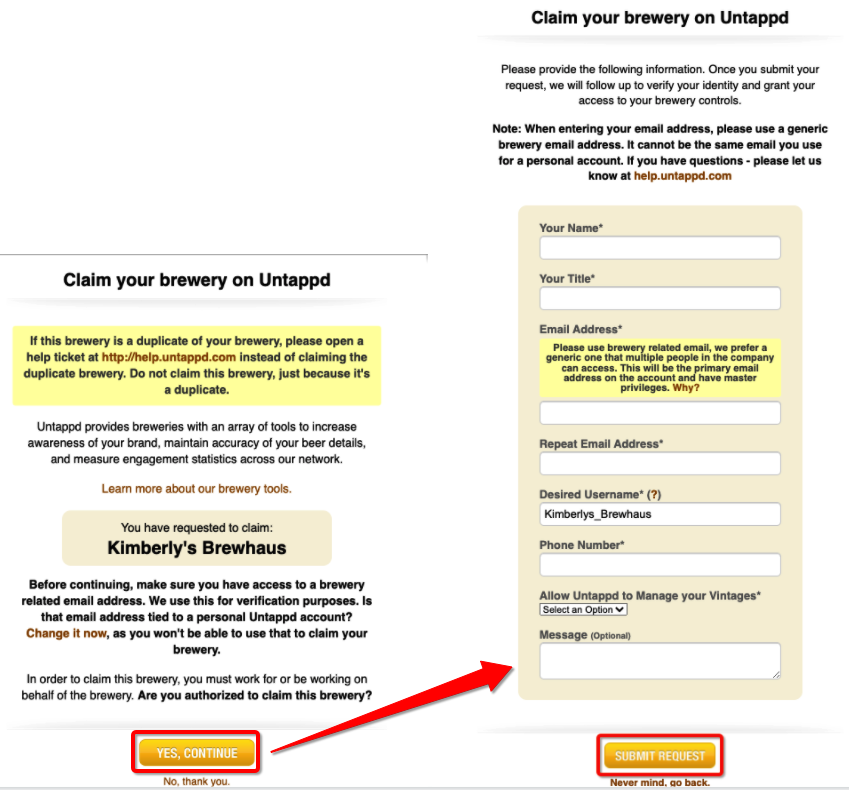 Once you have claimed the brewery page, email business@untappd.com or send the support team a chat message to let us know the claim has been submitted so that we can expedite your request. You will receive an email with the new username and password you will use to log into your brewery page.