Interact with the customers who are checking in at your venue!
You'll start by clicking on Venue Check-ins: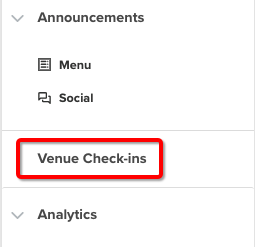 There, you'll be able to see all the recent check-ins from your customers! You'll also see that you're able to toast and comment on these check-ins.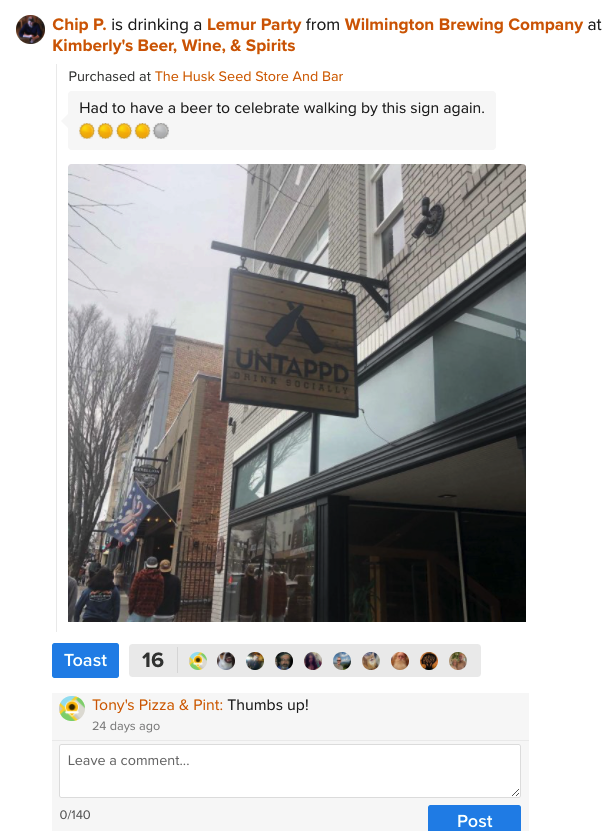 Your users will be notified when do interact with them, which is a great way to make people feel noticed and appreciated. Thank them for coming in or complement their choice in beer.
It's also a good place to combat negative reviews. Unpleasant, but we know it happens!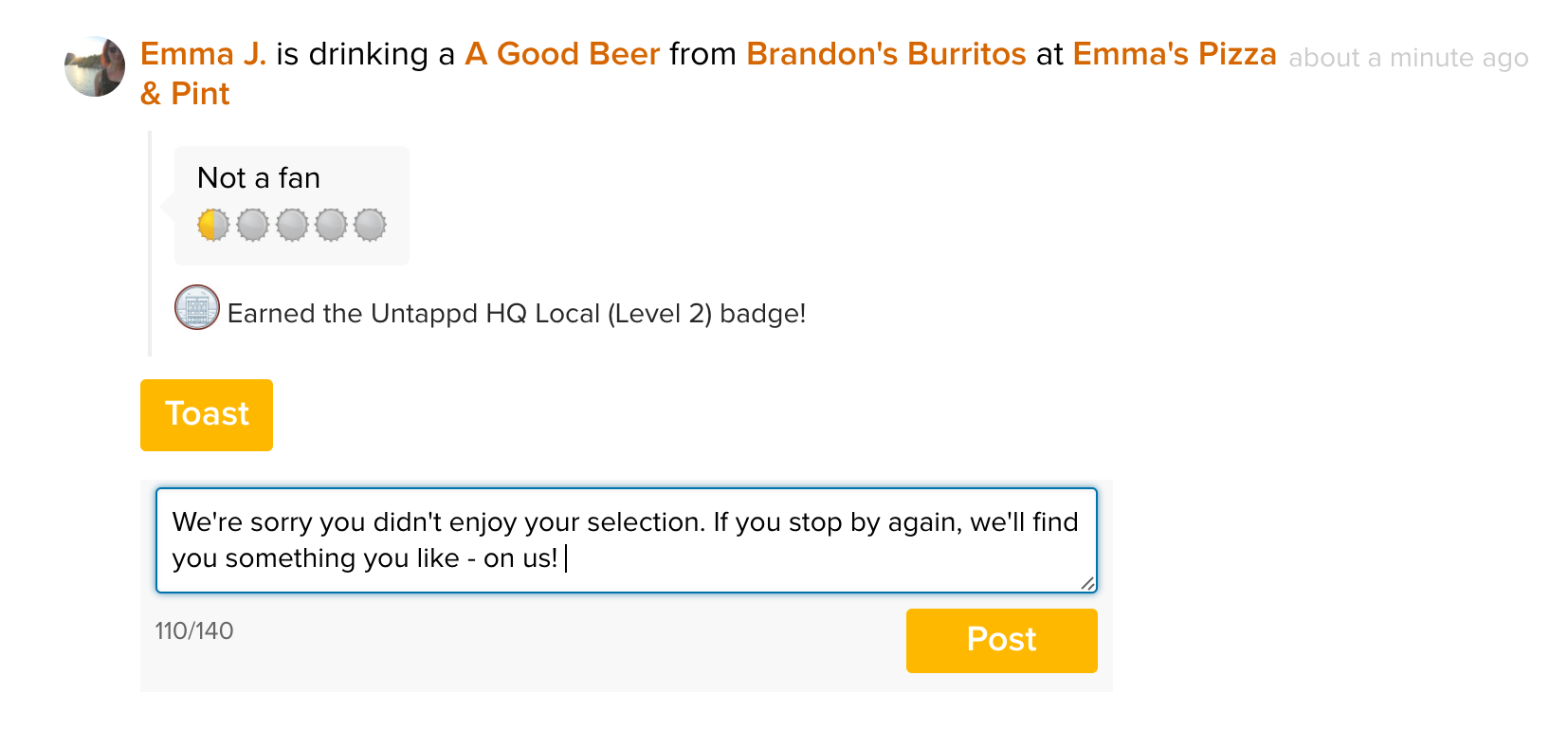 If you have any questions, let us know at business@untappd.com!