Update beer menus, manage events and view analytics from your smartphone or tablet with Untappd for Business Mobile.
Download the app that allows you to create and modify beer menus on the fly and keep customers engaged with your Venue!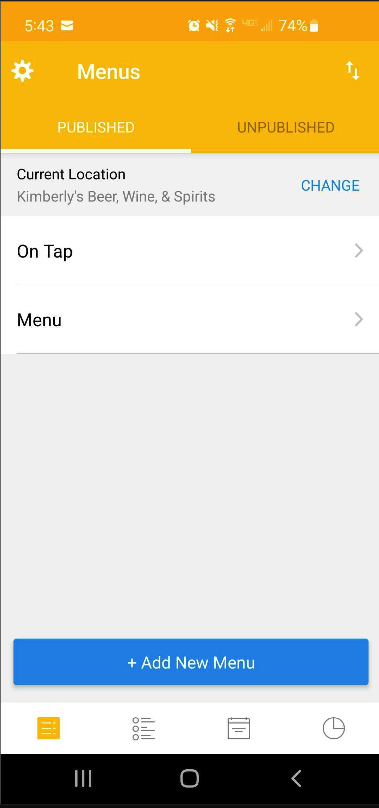 What can you do on the app?
Add and delete beers from your menus
Utilize the On Deck feature to easily move beers to your menu
Schedule events
Take a look at your analytics!
The app is available for download in the Apple Store and Google Play store.