Adding Your Menus to Your Website:
You'll be able to add a customized menu to your website that will update in real-time. Click the Website Embed option on the left-hand toolbar of the account.
At the top of this page, you will see your unique menu code. You will also see an iFrame code. The iframe code is optimized for both full and mobile web browsers. Just copy and paste the HTML or iFrame code into your website's content manager. If you need help with this, check out these articles or contact us at business@untappd.com to set up a phone appointment with a technician.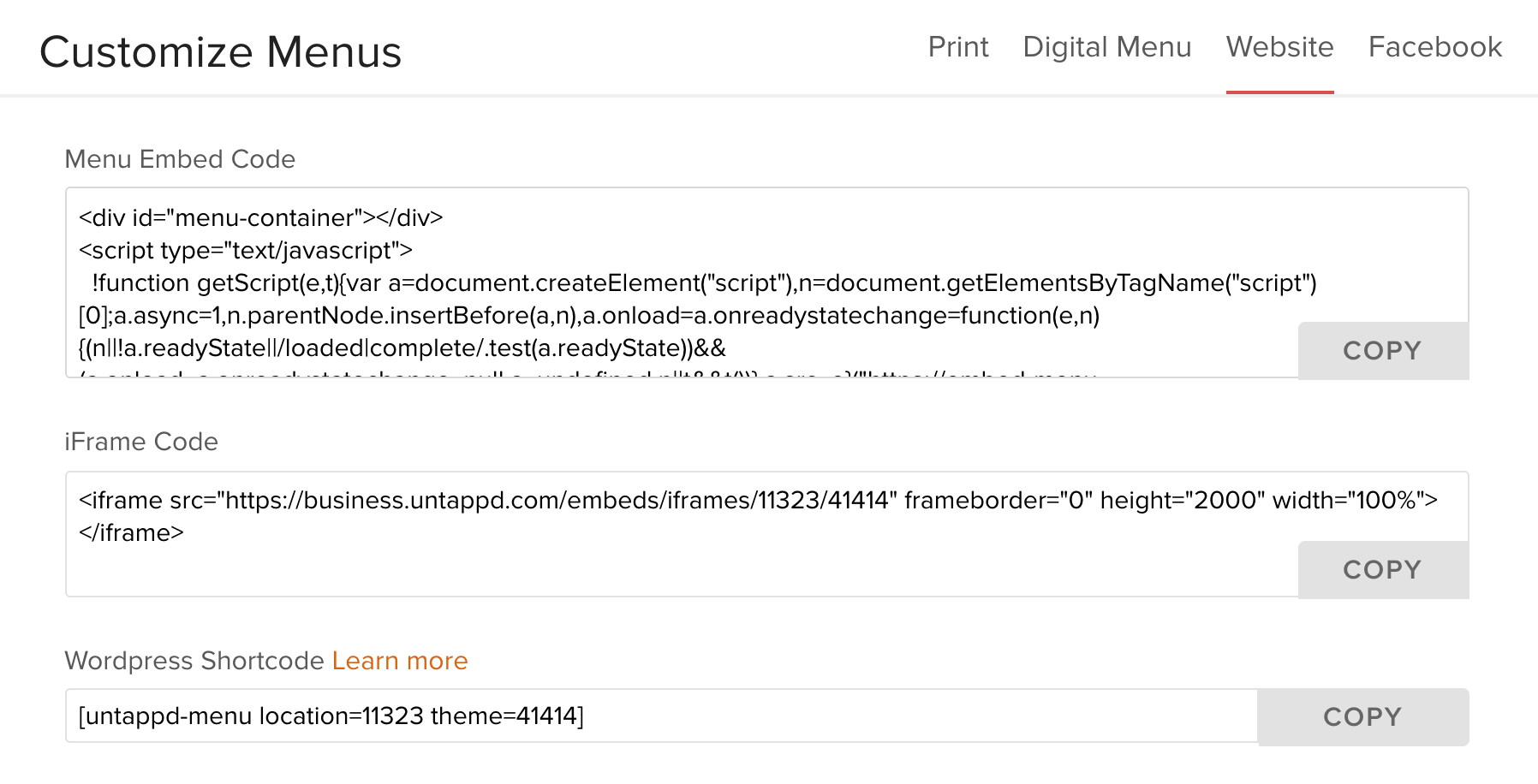 Choose Your Menus:
You will choose which menus to include on the embed. You will also decide if you would like events to show on your embed.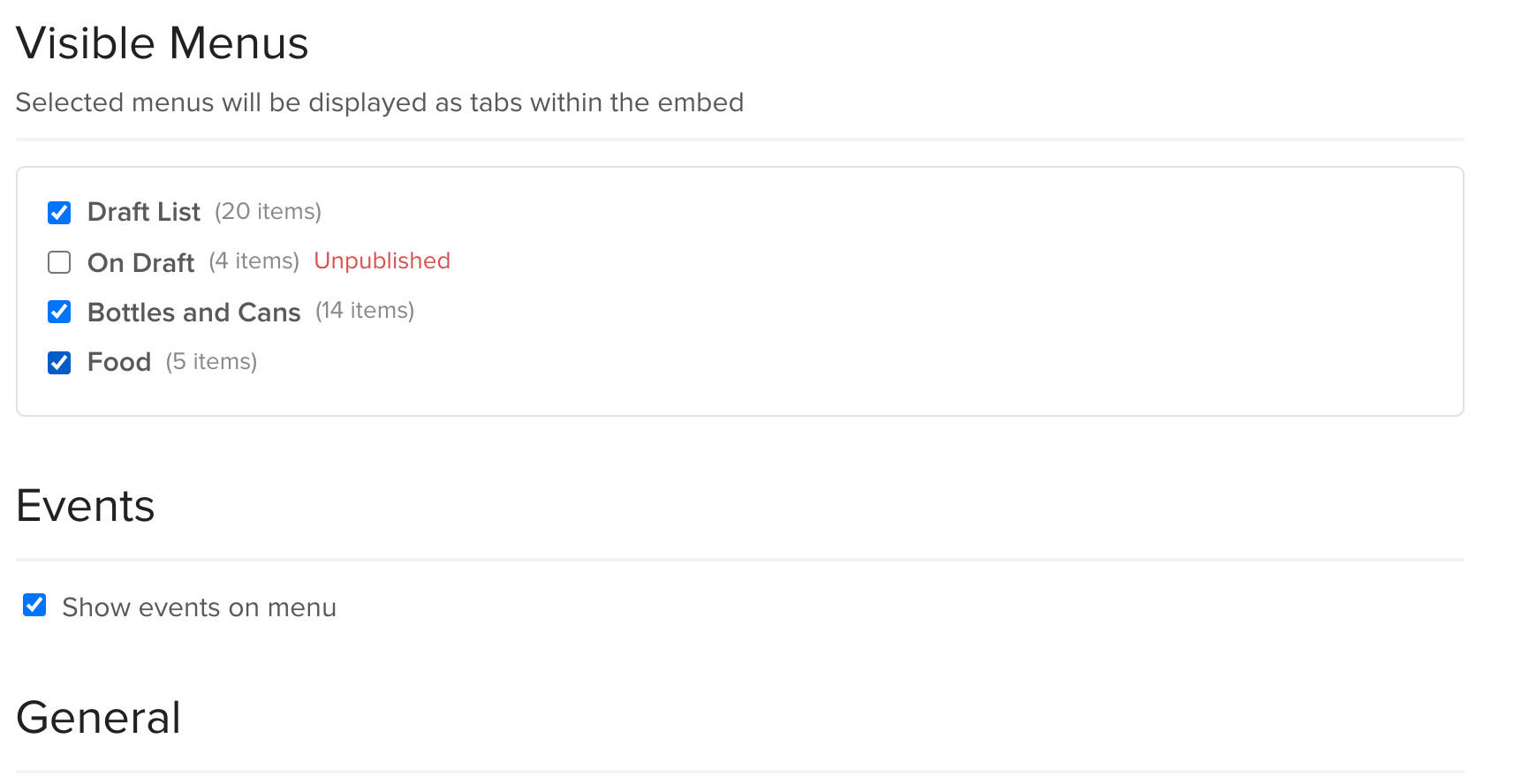 Designing Your Menus:
You can adjust the color, font, header, and footer to match your beer list to your own brand: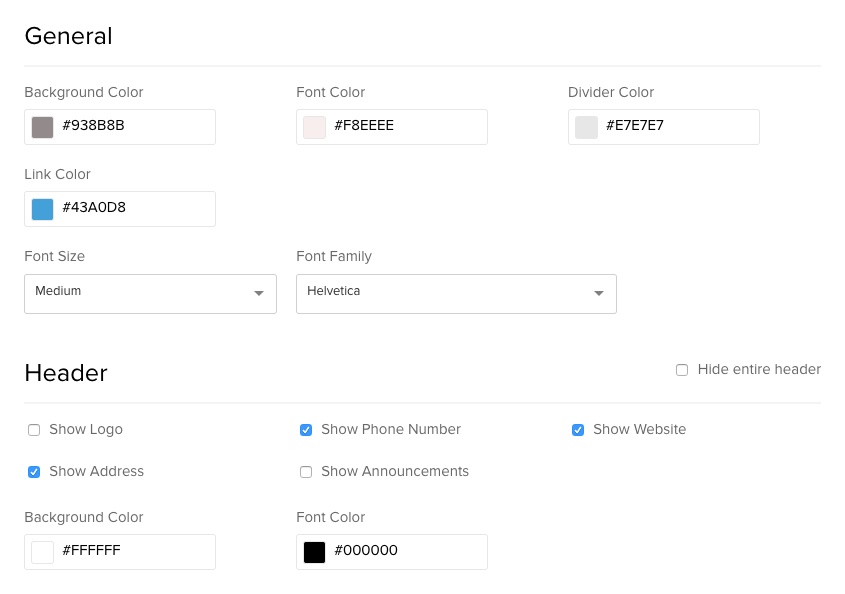 Additionally, you can choose between a variety of different layouts, and toggle the information you want to pull in to your menu: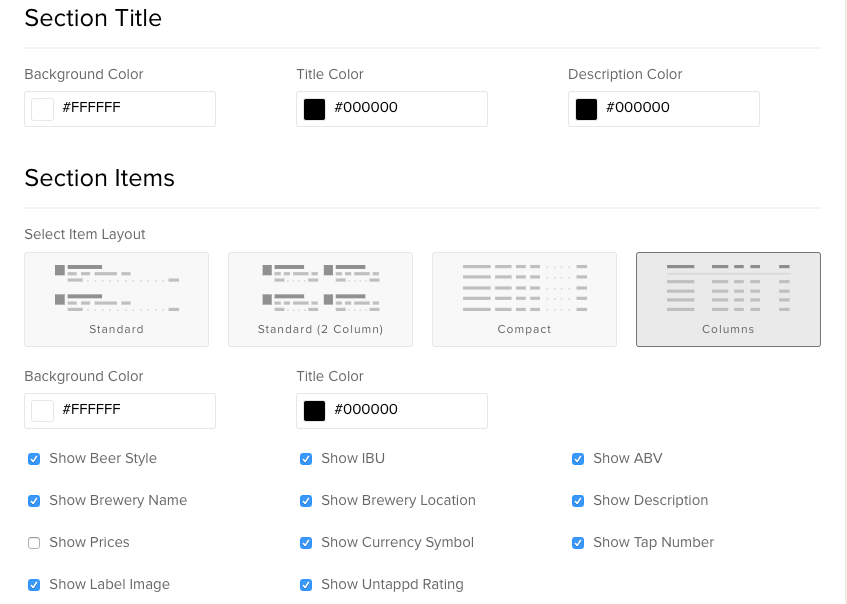 If you have a website designer, here's more on API Access.