Getting a local badge is the next step to maximizing the power of Untappd for your venue! By getting your own local badge, you're offering a unique, exclusive and fun badge that your customers can earn by checking in at your venue! Once your local badge is approved and active, your customers will earn the badge on their first check-in, and then every fifth check-in will level up the badge, all the way to level 100!
Stand Out
Enjoy prominent placement on the home screen, as well as additional visibility throughout the Untappd app! Those Untappd users that are looking for somewhere to go will be able to easily see that you have an exclusive local badge they can earn, regardless of whether they are on the home screen, the map or your venue page!
When building the badge, you can input your logo or a created image, as well as a custom description that the user will see when they earn and level up the badge! Give them props, thank them for coming in, encourage them to subscribe, and/or even….
Reward Loyalty
Reward regulars or entice newcomers by offering some swag with the local badge! Pick the rewards, as well as the level at which they are earned, and include that in the description of your badge! That way, every time someone levels up, they can be notified whether they should alert someone about what level they are at, or what a few more check-ins could earn them!
Generate New Business
Having an exclusive, one-of-a-kind badge available at your venue will bring in new customers that are looking to earn the badge! Whether it's incentivized through a rewards program or simply just adding another badge to their collection, offering a badge has multiple benefits for your business!
Take a look at a few examples of local badges below: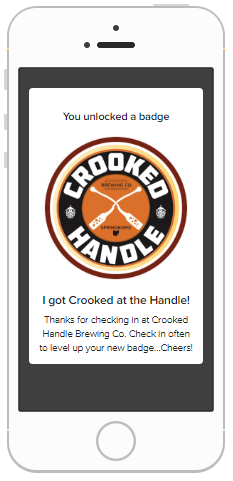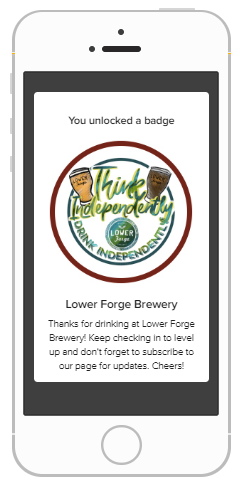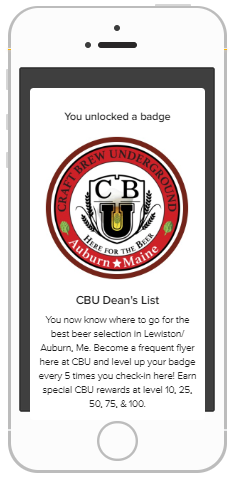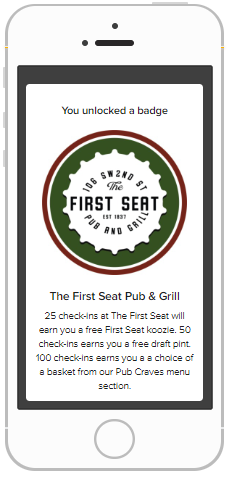 Interested?
Offer your customers a unique local badge exclusively at your venue by emailing business@untappd.com!