You can upgrade the "Digital Menus by Untappd app" to the newest version. This can help if your app has been closing the menu and reverting back to the home screen.
To update the app, you will open the "Digital Menu by Untappd" app. You should see the image below on your screen.
If your menu is still showing you will press the back arrow button on the remote a few times until the app closes. From there, you can open the app back up and you will see the screen below.
You will use the remote to navigate down to the Update option. You should see that the Update option is outlined in red once it is selected. Once selected you will press the Update option.
You will be redirected to a page where you can download the new version of the app.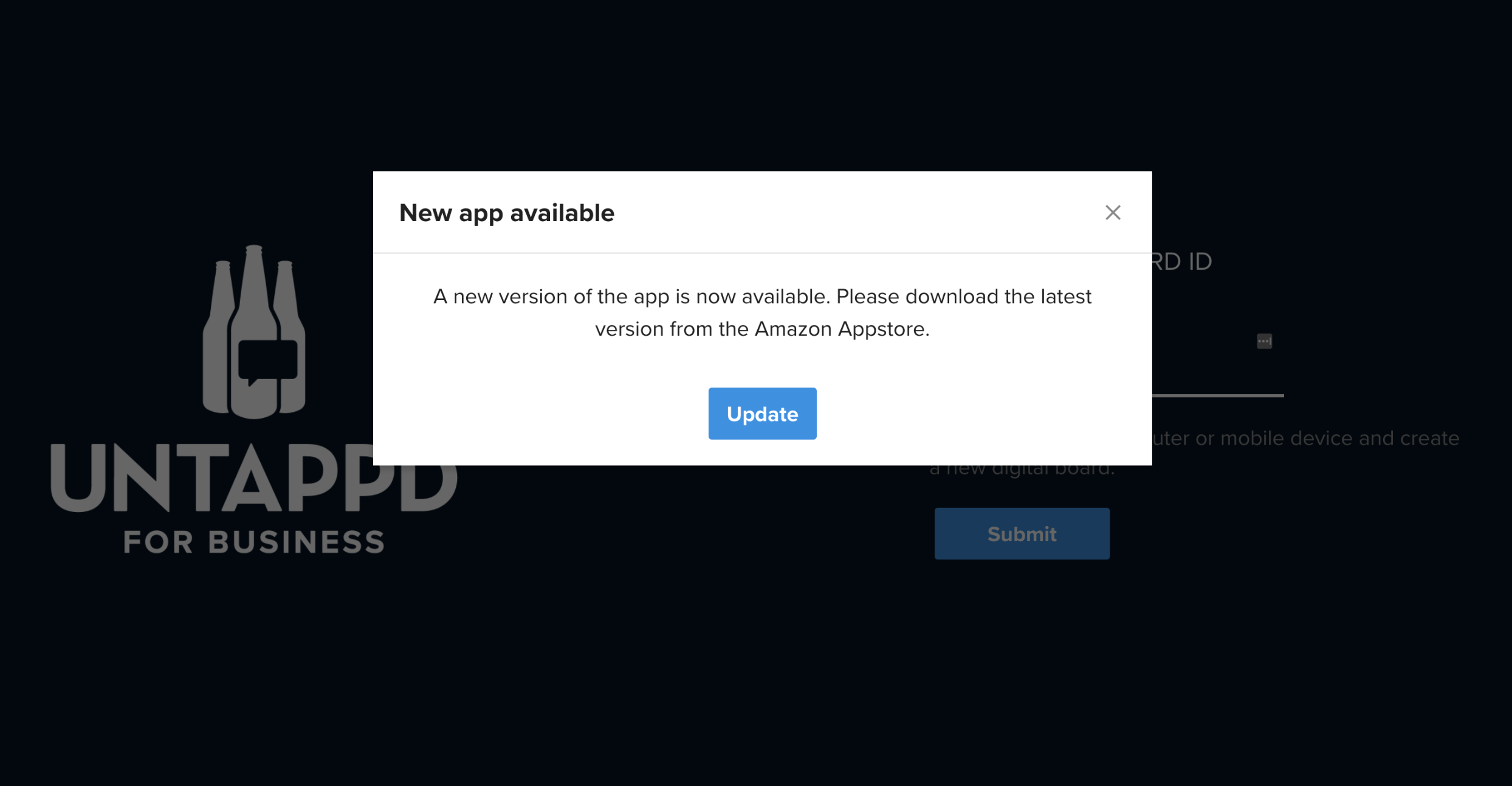 You can also download the updated app from Appstore.
From the Fire TV Stick home screen, you will search for "Untappd." You will see two different apps in the search results-- one with a black logo and one with a white logo.
The white logo is for the updated app that you will want to download.