If you don't want to share the username and password to your Brewery Account, you can add managers to the account to allow them to manage beers with their personal account. If the person you would like to add as a manager is not an Untappd user yet, you can invite them to join.
---
Add an Existing Untappd User as Manager
Log in to your brewery account, go to your Account Settings and click on Managers.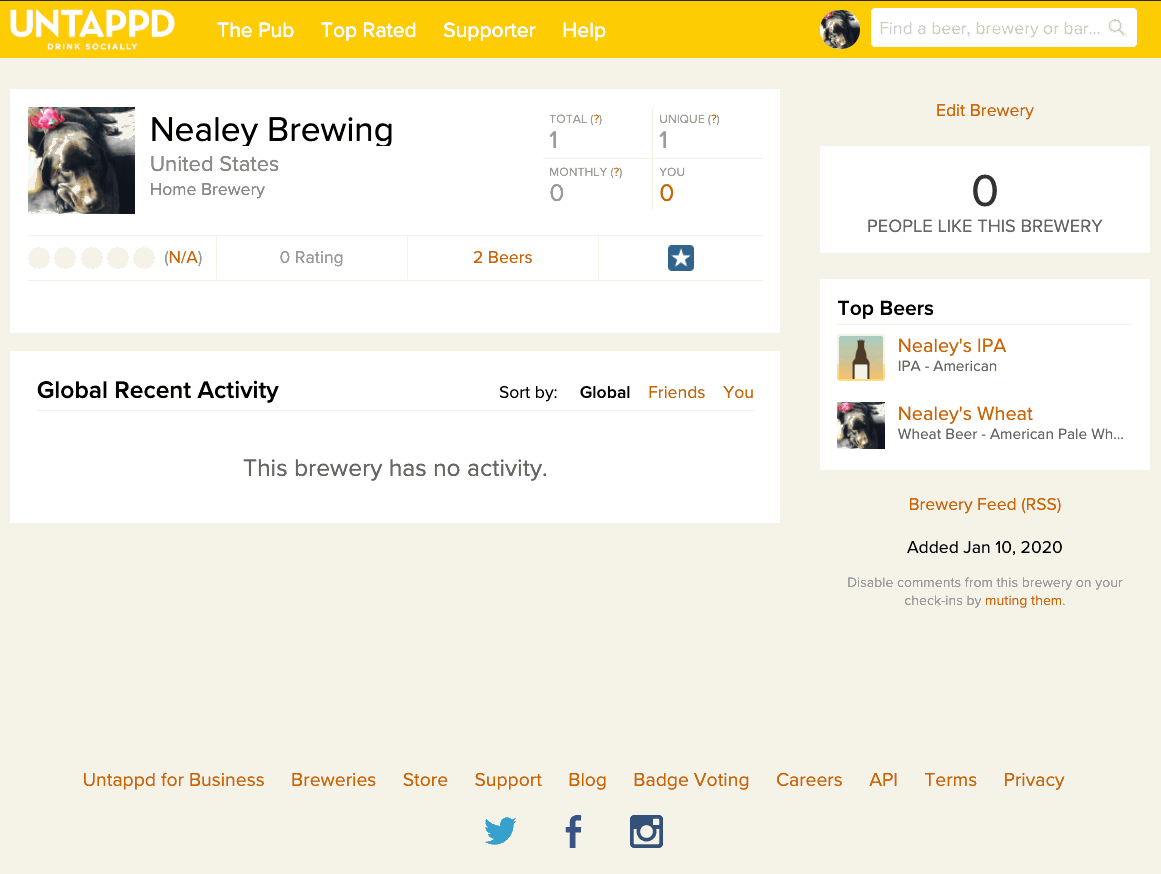 Start typing the username of the person you want to add on Untappd and their name will show up below.
Once you select the person you would like to add, they will get an email letting them know they've been added as a manager. The next time they view the brewery page, they will see this banner on the top of the page:

---
Invite a User to Untappd to Add as Manager
If the user is not on Untappd, you can invite them to join by clicking on "Invite Them to Untappd". The user will receive an email and upon joining Untappd, and they will automatically be added as a Manager.