Deleting beers on Untappd is not supported since they are associated with user check-in data. If a beer is deleted, users will lose the beer check-in along with any badges associated. We do not want this to happen, as the Untappd user experience is very important to us!
The only reason a beer may be deleted from Untappd is if it violates our Beverage Guidelines:
http://untp.beer/BeverageGuidelines
Although beers cannot be deleted, they can be merged and edited. If you come across a duplicate listing, you may use the MERGE tool available on the Beer Management page in your brewery account. If you come across a beer with incorrect information, you may use the EDIT tool to correct it here: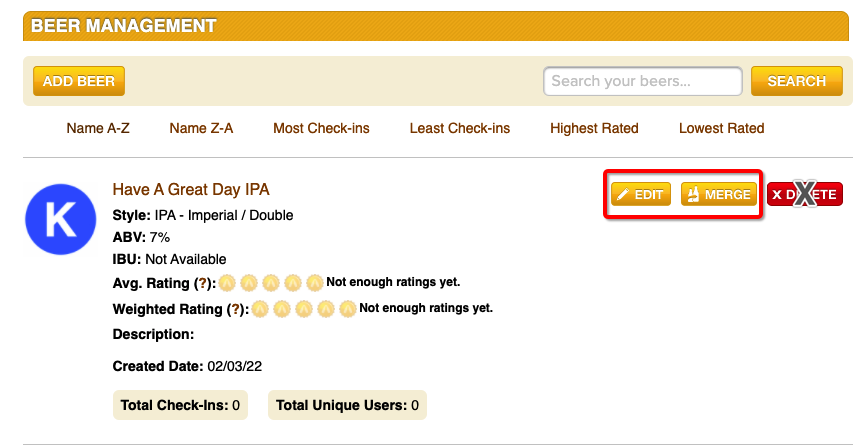 If you need further instruction, please refer to this article on managing your own beers from your brewery page on Untappd.