You can easily upload and display on your digital board any pictures or slides you've created! Many people create slides in programs like Google Slides or Microsoft Powerpoint.
Make sure that your slide is either a .PNG or .JPG file type - no other file type will be accepted.


Quick Tip! If you want the Ad Slide to fill the screen the best size is:
1920x1080 for a horizontal board
1080x1920 for a vertical board
To upload a slide, click "Design" on the board you want to edit: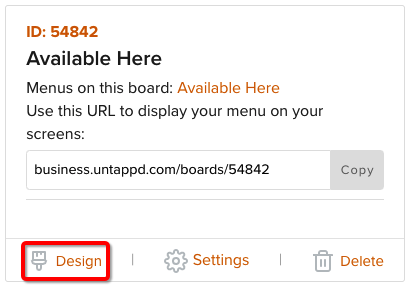 Next hop over to the "Design" tab and scroll to the bottom, where you will click on the "+Add a new slide" button: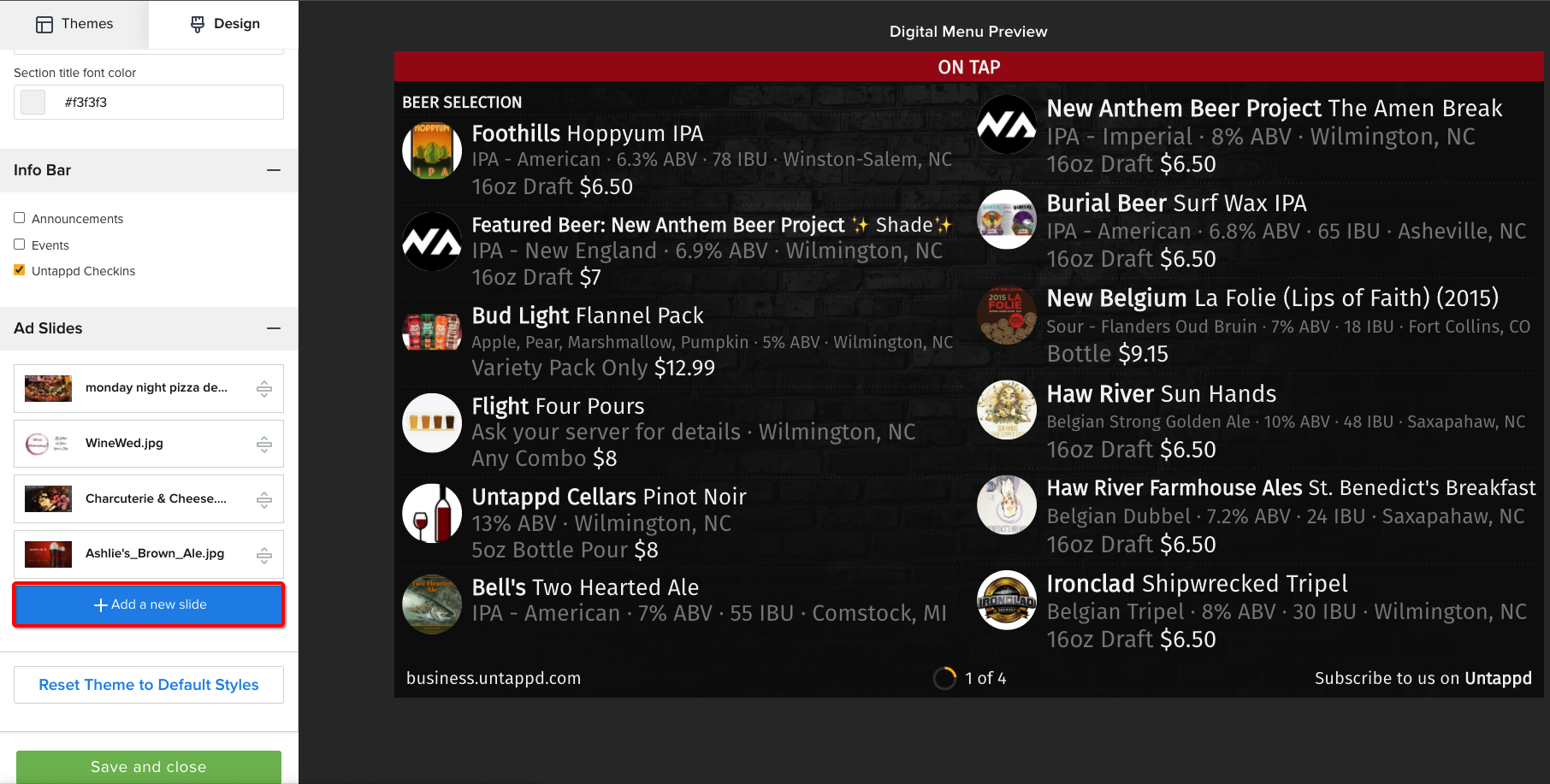 Drag and drop or browse to upload your image, and then choose how long you want the slide to remain on screen under "Ad slide duration."

Save and Close when you're done!