Problem
Breweries able to comment on your check-ins, even if you didn't "Like" them first, why?
Solution
In an effort to allow users and breweries to connect on a higher level - we have allowed breweries to reach out to users via our comment and toasting system, who check-in to their beers. Breweries will only have access to do this on your check-ins to their beer. Opening this up allows breweries to get more feedback about their beer, and allows you to directly connect with the brewers one-on-one. However, if this is not for you, you can opt-out of this feature by opting out of specific breweries or opting out of all breweries.
---
Opting Out of a Specific Brewery
You can opt out of specific breweries by following the below. This can only be done from the desktop web or the mobile web app. This is not yet available in the mobile app.
Web
Go to the brewery page
Scroll down on the right sidebar
Click "Mute" Link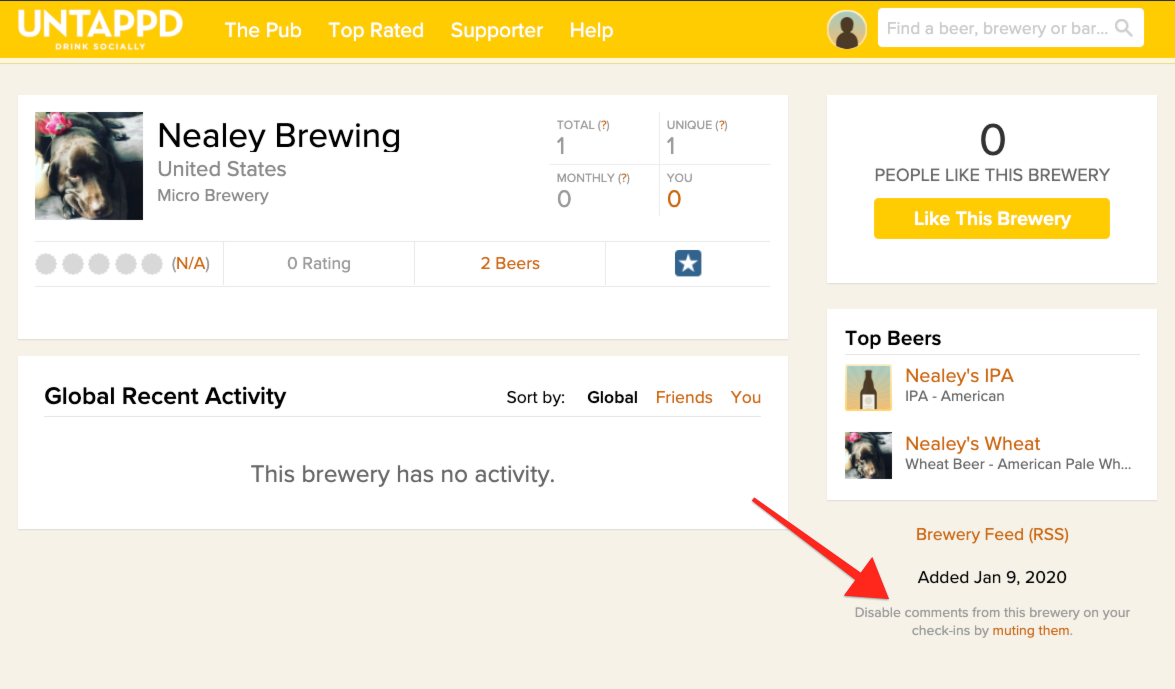 Mobile Web
On Mobile Web, this feature is located at the bottom of the brewery page: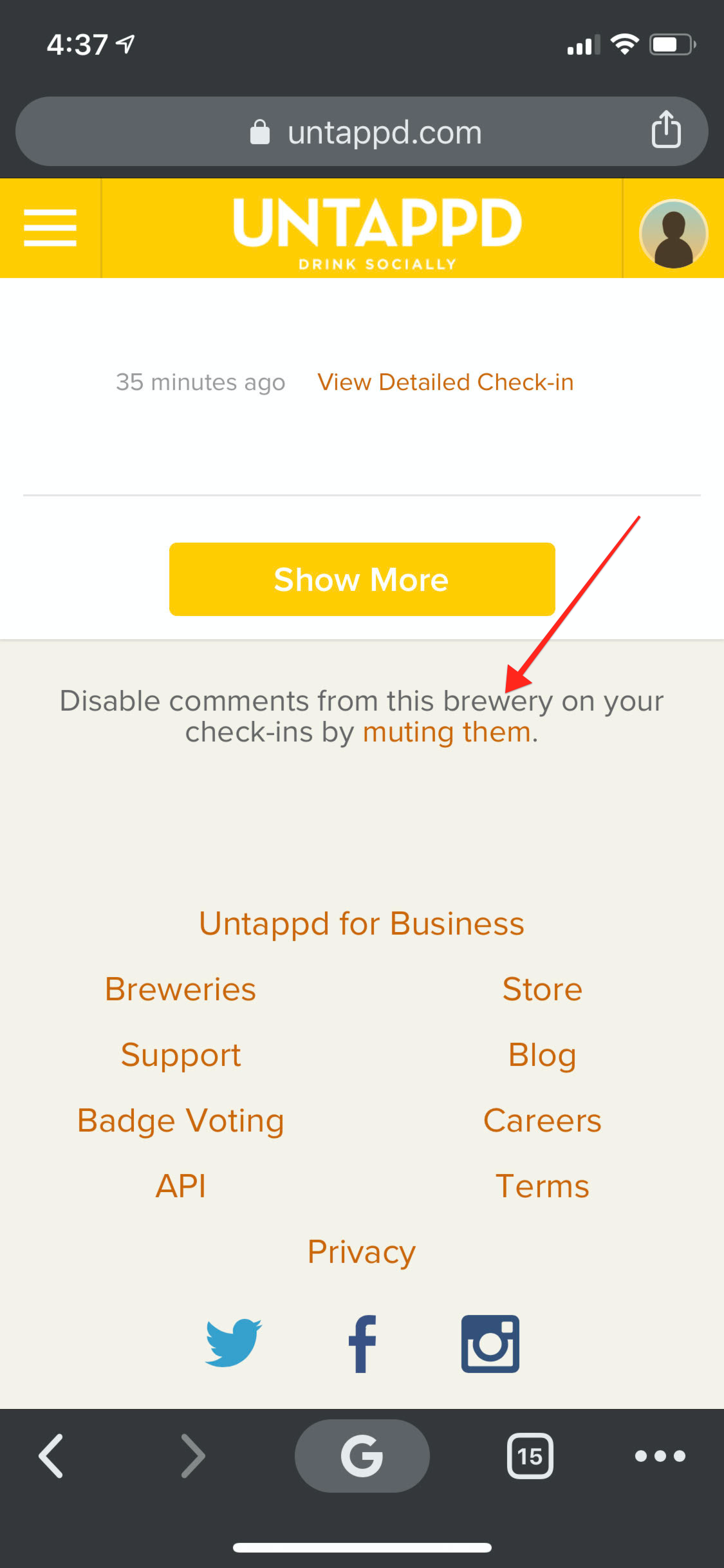 ---
Opt Out of All Breweries
You can opt out of all breweries by following the below.
Mobile App
Go to you Profile > Settings
Select Account > Privacy
Toggle "Allow breweries to comment on my check-ins to their beer"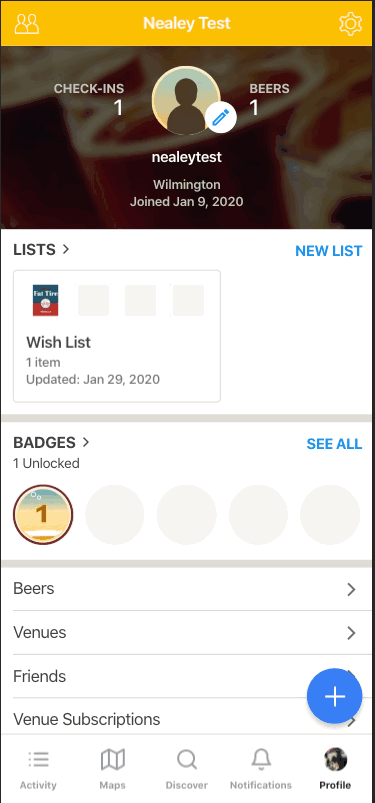 Web
Go to https://untappd.com/account/privacy and uncheck the box for "Allow claimed breweries that I check-in to the ability to comment on my checkins"