To access or edit your billing information, or to download an invoice for your records, you'll head to Billing & Invoices from the launchpad by clicking your name in the top right. If you do not see this option in the dropdown, you will want to contact the primary user of your account.

When you've opened this, you'll be able to see your invoices for all the products you utilize, Untappd for Business and Local Badges!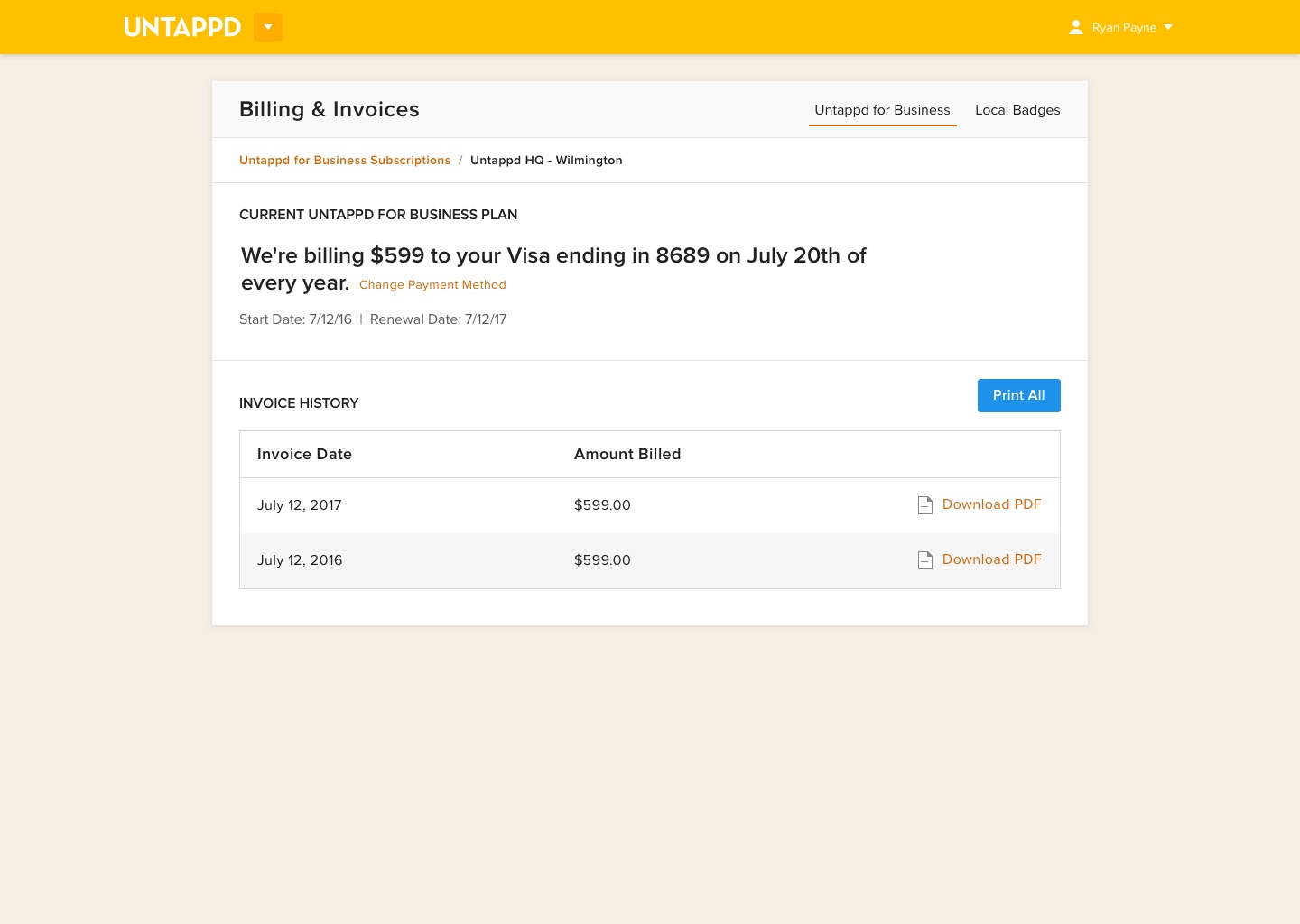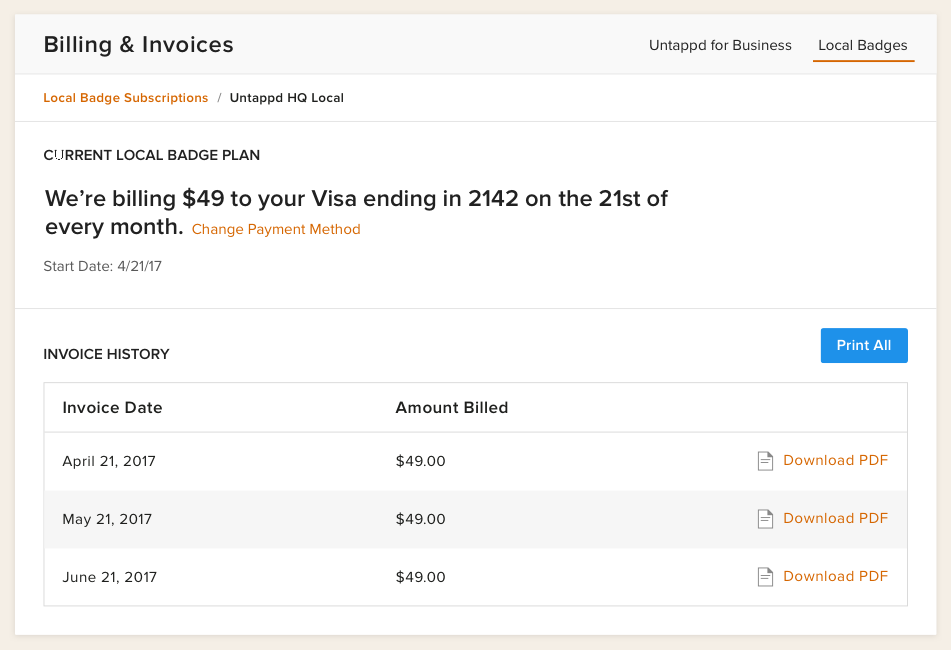 To adjust your billing information, click "Change Payment Method" to update your card!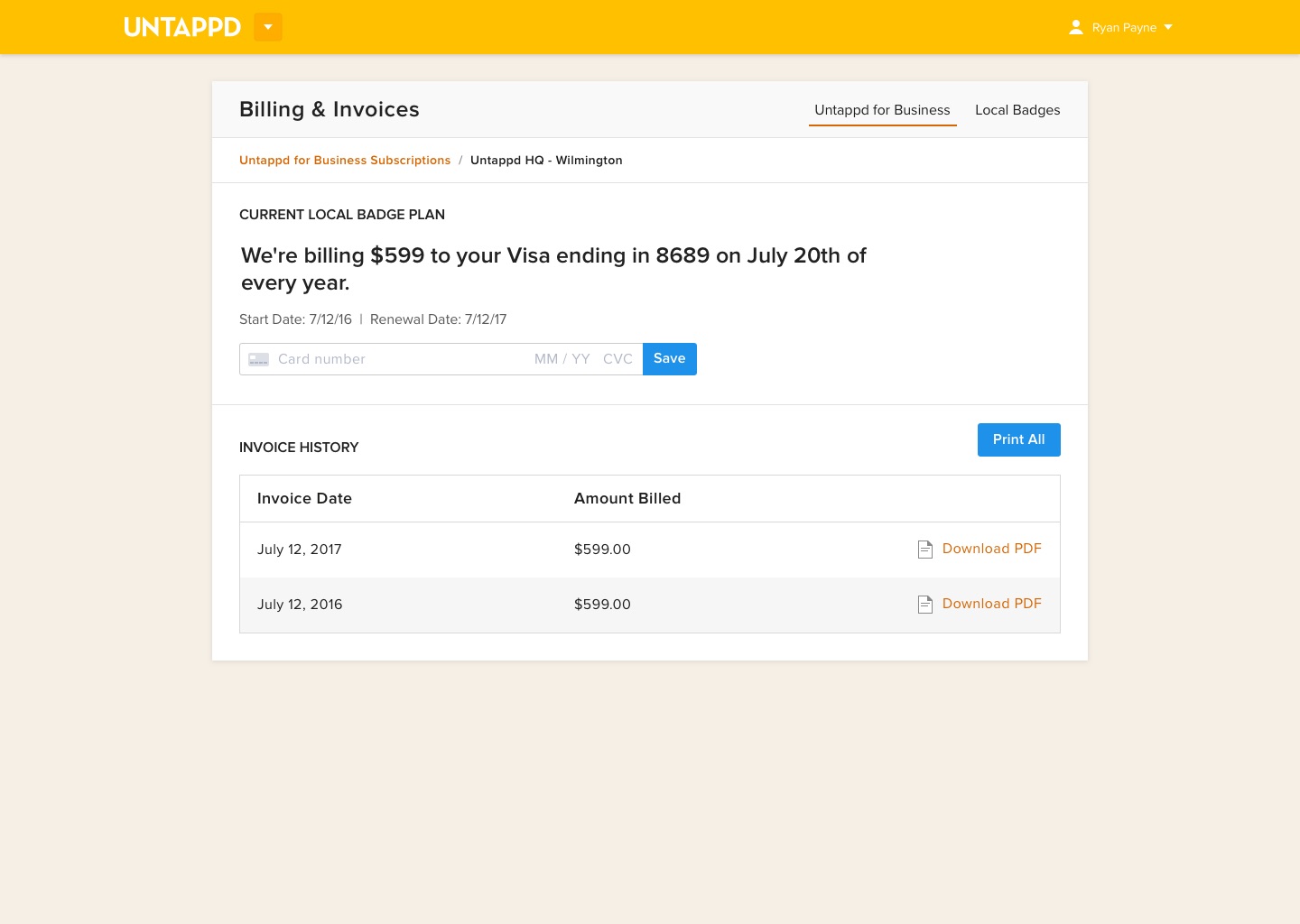 You can also download a PDF of your invoices for your records.