Great news! There are multiple ways to list Happy Hour specials on your Untappd for Business menus.

Here are some ideas:
1. Add 'Happy Hour' as a container size within the beers and add a price (optional).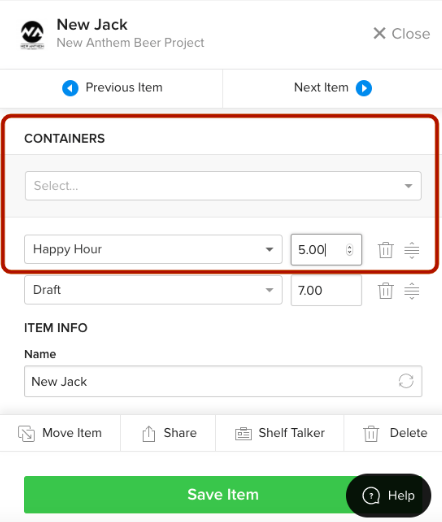 2. Describe Happy Hour specials in your beer Menu Description or a Section Description.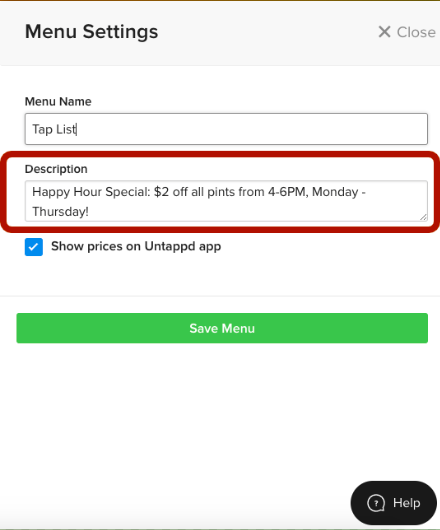 3. Describe Happy Hour specials in the Footer Text of your print menu customizer (this will ONLY display on your print menus).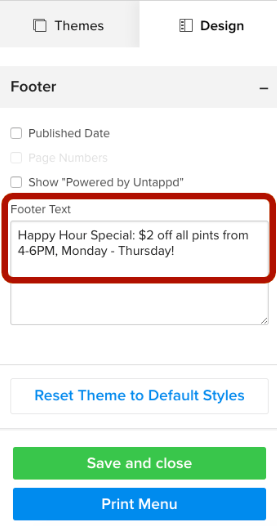 4. Add Happy Hour specials to a Menu Announcement and/or Social Announcement.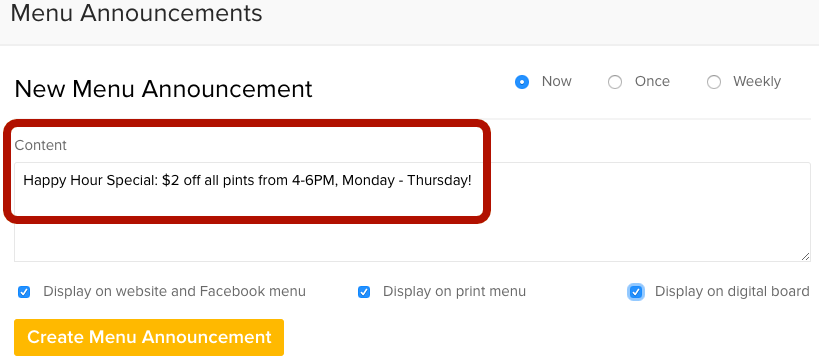 5. Put an asterisk(*) next to Happy Hour beer names and explain this in any of the above places (ex. * = Happy Hour special).