You'll want to keep your beer menu accurate and up-to-date! If you have bartenders, managers, staff, or anyone who you'd like to help keep your menu updated, you can add them as a user. From the Launchpad, click on your name and then click on the Manage Users tab in the dropdown menu.

Here, you'll be able to add your coworkers as users so they can update your menus as well. All you need is their name and a valid email address.

They'll receive an invitation email that will allow them to set up their own account and set their own password: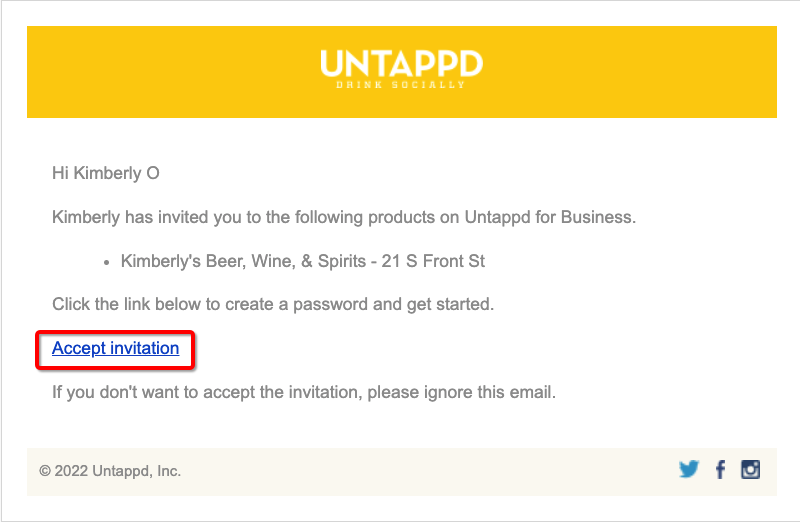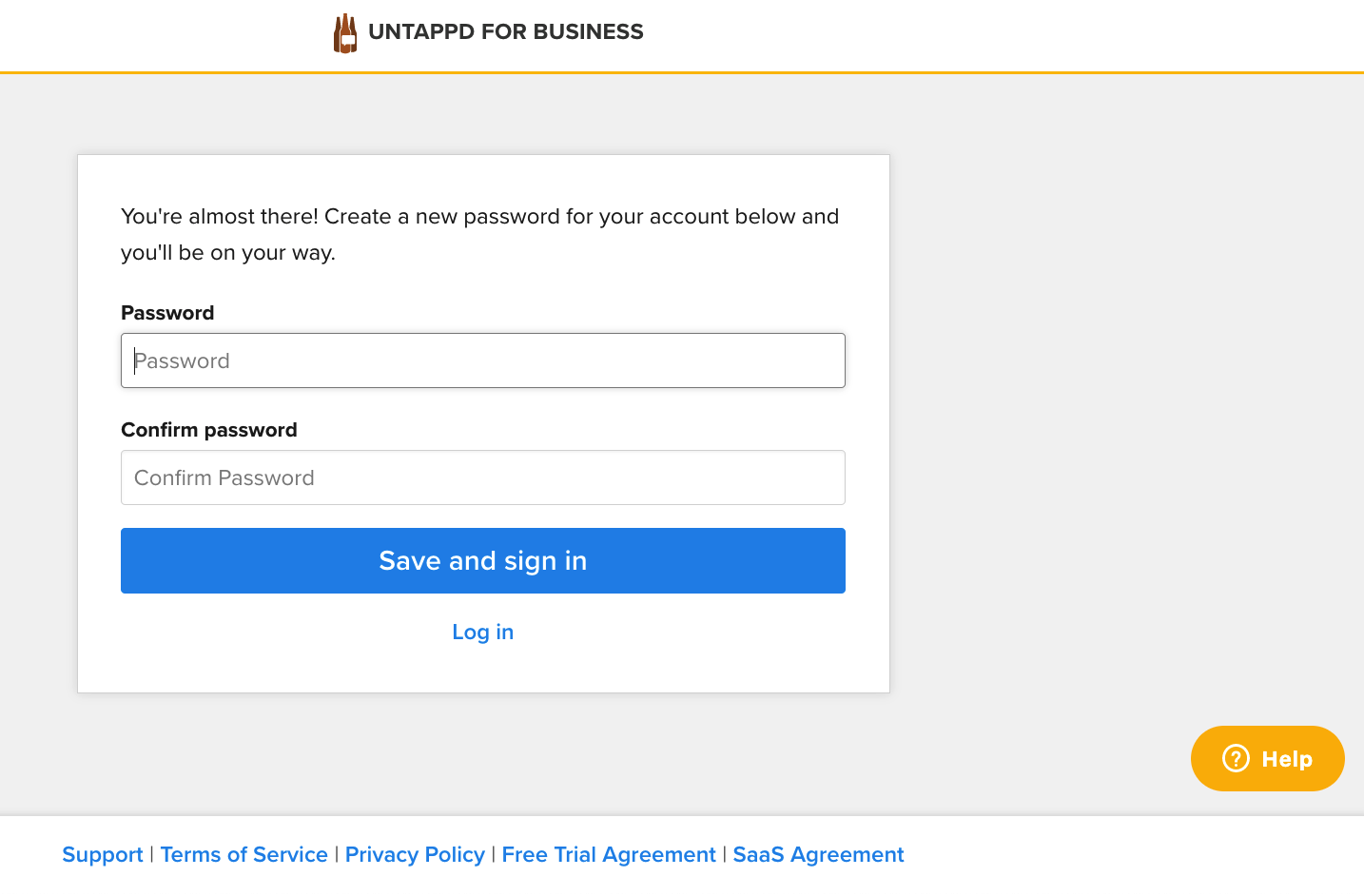 Users will have the same access as account owners, aside from billing information and the ability to add/delete other users, so if you are on a user account and need to get someone added, reach out to the Primary User of your account or let us know by emailing business@untappd.com.
Once you have added a user, you can click "Edit" and then "Edit Permissions" to adjust the permissions you want to grant to that user.